New flavors incoming
Mobile ordering dining options introduced in SUB excite students with possibility of new additions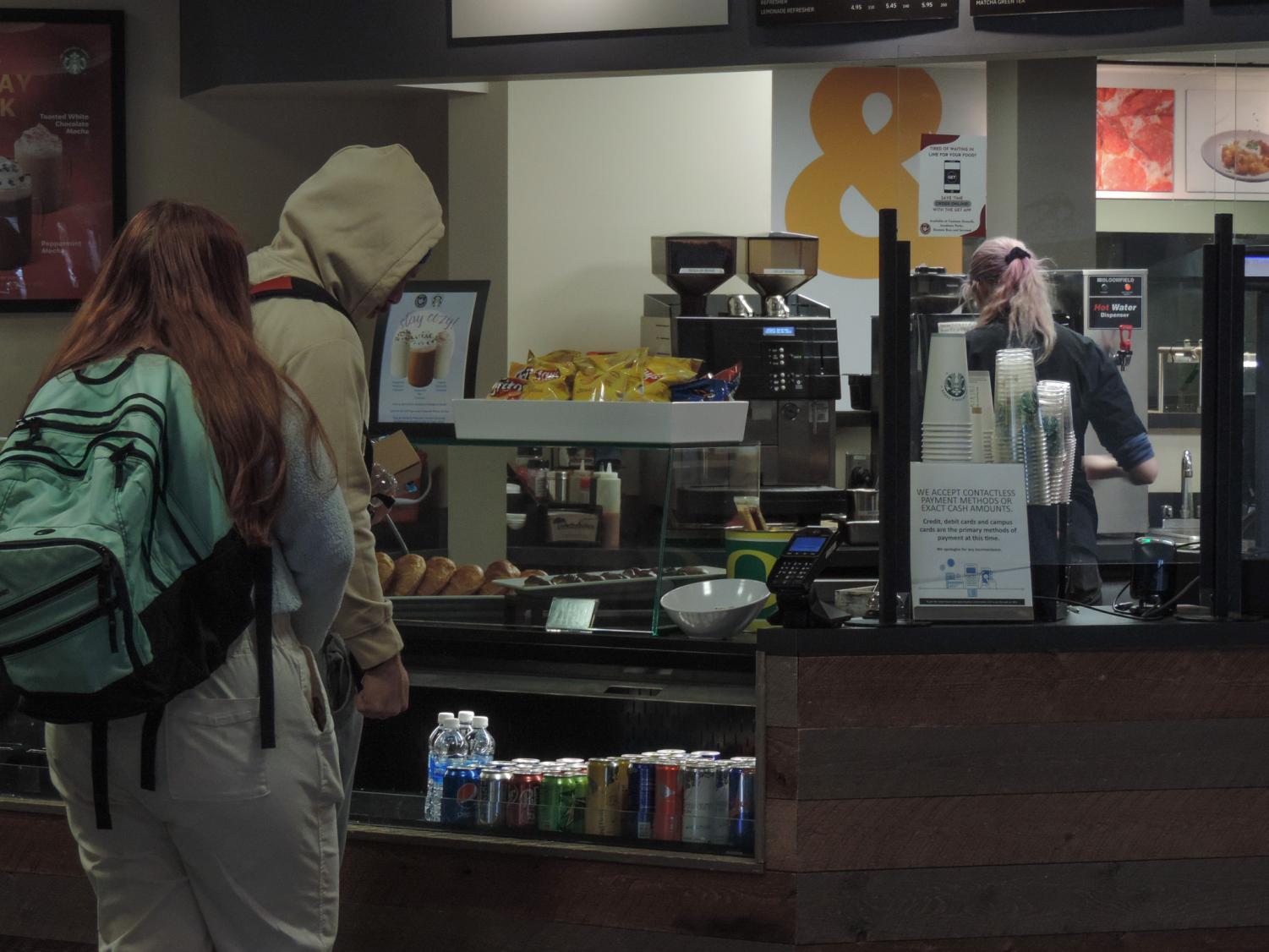 Following the reopening of Seattle Pacific University's campus in the fall of 2020, the dining options for students were limited. Gwinn Commons Dining Hall and the C-Store became the primary source for many students' meals, especially those that did not have the financial resources to get food off campus. 
As the years passed, SPU Dining Services has slowly introduced more dining options for students, but the staffing demands of these reopenings introduced new challenges. Due to staffing shortages, many of the dining locations either delayed their openings or continued to stay closed. 
However, in 2023, students have seen a new crop of dining locations pop up, specifically in the Student Union Building. 
Andy Chaplin, the general manager of dining services, explained the initial decisions to make these new places available to students. 
"The decision was made due to the potential for food options down in that area of campus. We looked at some different options and found the most effective and efficient use of the space was to open up a mobile ordering concept through the GET App. We had heard that SPU was moving toward using the GET App more, and this was a way to enhance that process," Chaplin said.
A lot of consideration went into the process of bringing these dining locations to SPU. When it came to deciding what types of restaurants would come to campus, Chaplin expressed how and why the restaurants that students now have access to were chosen.
"The process began with looking at what kind of concepts would work in that setting and what items would be most beneficial. Since it was totally new, we opened with just Serrano's Mexican Grill because we felt that option was missing and would be very popular," Chaplin said. "Once open, we could see if there was a need or how it worked. We then added Pie on the Fly Pizza at the beginning of the winter and we have just added Buddy V's Cake Slices and the Mariah Carey Cookie's concept." 
Second year political science major Mario Esquivel expressed his excitement for the new locations located in the SUB. 
"I think that it's really great that we have all these new dining locations on campus. I also like and really look forward to going to that new pizza place called Pie in the Sky out of all of the dining locations," Esquivel said.
Second year apparel design student Isaac Johnson also believed that the addition of the new locations will be a positive change for students who are looking for more dining options. 
"I really like how there's a bunch of new places here on campus, and I think that they're all really great. I also think it's really cool how they're still making more right now. I definitely look forward to going to some of the new ones when they get here," Johnson said.
The process and final results of creating these new dining locations have ultimately yielded a satisfactory response from students and staff alike. Even though Chaplin did express that there have been some challenges in the process of adding mobile order restaurants, he looks forward to the future of bringing even more options to students all across campus.
"The only downside has been working through some technical issues and making sure we could align the vision with what could actually be serviced through the technology. I am excited and grateful that there has been positive feedback on these changes," Chaplin said. "I am always willing to talk to people who might have ideas on how to make the experience better on campus. As the vision continues to evolve, look for the possibility of more concepts available or rotating concepts coming in and out."