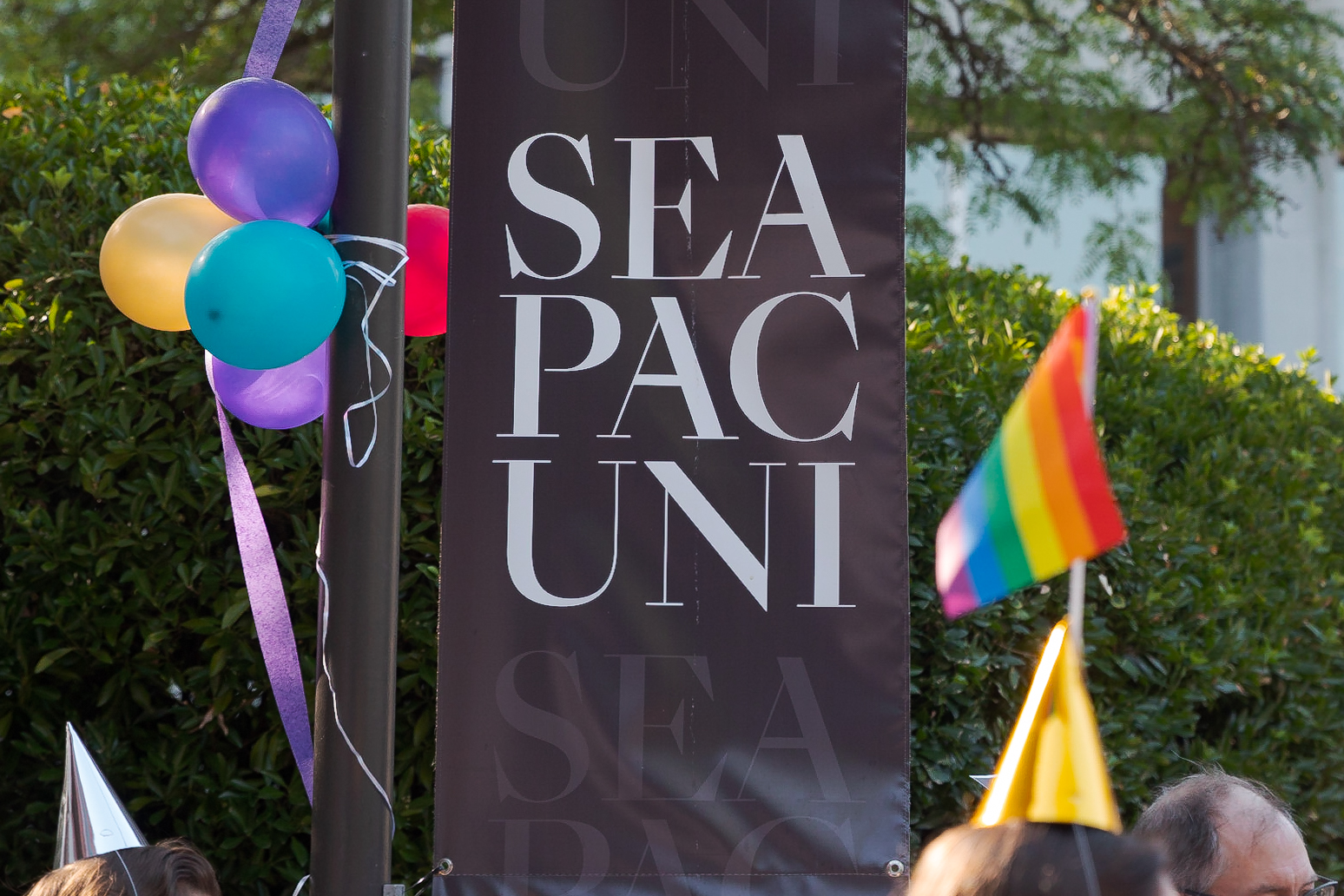 Seattle Pacific University is once again in court, with lawyers presenting oral arguments on Nov. 16 in the case Seattle Pacific University V. Robert Ferguson. Members of the SPU community attended in person and online.
After receiving hundreds of complaints from faculty and staff concerning SPU's controversial hiring policy, which establishes adhering to Biblical sexual standards as a condition of employment, the Office of the Attorney General sent SPU a letter requesting information and documents about the policy and university employment in June 2022.
"Specifically, we have learned of information that suggests that the University may utilize employment policies and practices that permit or require discrimination on the basis of sexual orientation, including by prohibiting same-sex marriage and activity," read the letter sent by Assistant Attorney General Daniel Jeon.
SPU filed a lawsuit against the Attorney General after receiving the letter, claiming their religious freedom as a Christian-affiliated university was violated by such a request. Dismissed in October 2022 by a Washington circuit judge, the case was reopened after SPU appealed.
Matthew Bellinger, assistant professor of communication, worked with the group Affirm to set up an on-campus viewing party of the hearing in one of Ames Library's seminar rooms.
"Part of the work that Affirm has been doing is posting links to media coverage online as well as making accessible various legal documents," Bellinger said. "All of this, I think, has been motivated by a general concern to make sure that people are plugged into what is actually going on at SPU."
Karen Gutowsky-Zimmerman, professor of art-visual communications and chair of the art department, attended the hearing in person.
"There weren't many people there, but this is a big case," Gutowsky-Zimmerman said. "We know a lot of people have been harmed by the hiring policies at SPU."
Relevant to these arguments is Woods V. Union Gospel Mission, a case that began when a potential employee of the Christian organization was denied employment based on their different religious beliefs and participation in a same-sex relationship.
The case was eventually decided in favor of Woods, setting the precedent that, unless the position falls under the role of "minister," religious nonprofits must employ those who hold beliefs and lifestyles outside their own.
After nearly an hour of oral arguments, circuit Judges Ronald Gould, M. Margaret McKeown and Mark Bennett submitted the case.
"So much of this particular hearing at this stage in the case really centers on very technical details," Bellinger said. "Can this proceed, and under what circumstances? It's a very technical matter."
The question asked in this case is one of "ministerial roles." Can all SPU faculty and staff be classified as ministerial, and therefore hired as such? And even before that, should SPU even be subject to investigation under the First Amendment as a religiously-affiliated university?
"It left me heartbroken," Gutowsky-Zimmerman said. "SPU used to be a community that lamented and walked alongside one another, and to have our dispute in court like this really was sad."
In a released statement, President of SPU Deana Porterfield described SPU's commitment to Free Methodist roots as a Christian university.
"That is why we are in court; to protect our right to lead this university without government interference, just as we have for more than a century," read Porterfield's statement.
Seattle Pacific University V. Robert Ferguson was submitted after oral arguments the morning of Nov. 1. The hearing can be viewed here.
"This leads to an invitation to a deeper discussion and I welcome the SPU community, especially our students, to meet with me as I remain committed to listening to your concerns as we move forward on this important issue," continued Porterfield's statement.