COVID emergency no more
Students react to ending of state-of-emergency
On Oct. 11, 2022, Seattle mayor Bruce Harrell announced the end of the citywide state of emergency relating to the COVID-19 pandemic, including the campus of Seattle Pacific University. The state of emergency will end Oct. 31, 2022.
In early March 2020, mayor Jenny Durkin issued the state of emergency, coming just a few days after Washington State Gov. Jay Inslee announced a state-wide order. Inslee issued a statement in early September, ending the order on Oct. 31, 2022.
Amongst the coming changes, removal of housing protections and surcharges and related sick pay for gig workers were highlighted by Harrell's office. Some students, including fifth year history, political science and honors major Marisa Silva, are concerned about housing stability.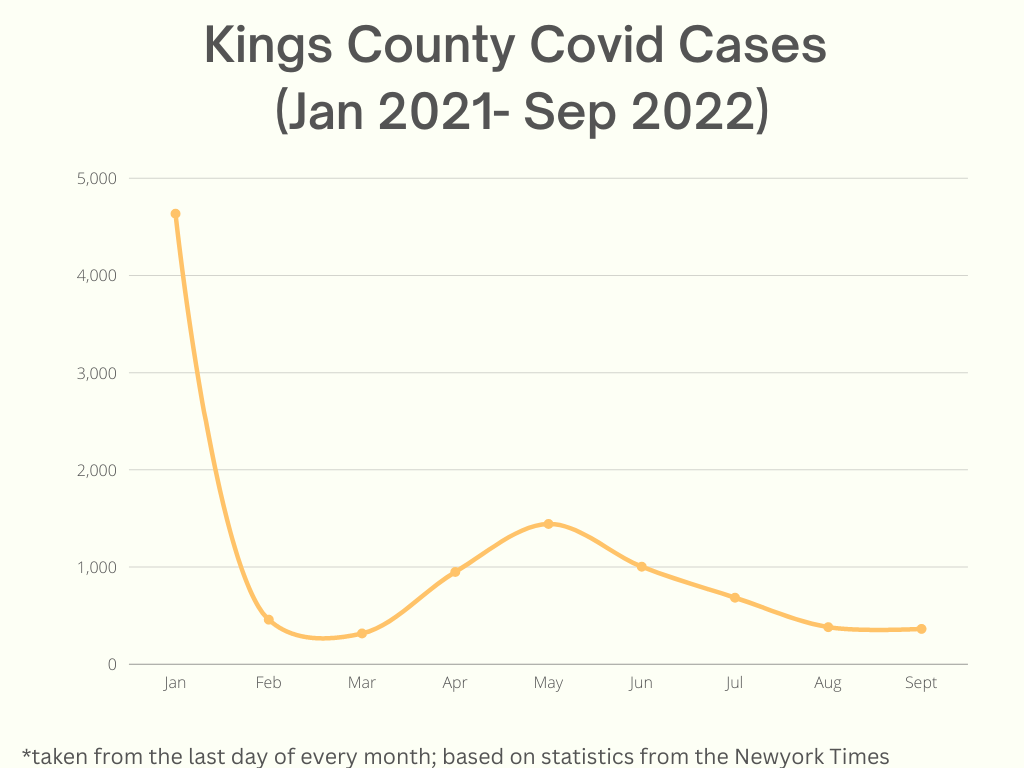 "I'm always concerned about housing stability. But I feel like as soon as it started happening earlier this year, I realized this is gonna suck for a lot of people because a lot of people's rent went up like a lot. Mine went up by like $400, which was pretty horrible, but a lot of people's doubled," Silva said. "I was thinking about how there was a lot of people who got places to live during COVID because of how cheap it was because it made it a lot more accessible. And now with all of that ending and a lot of the added provisions ending, it's no longer accessible for a lot of people."
Other students, including second-year physiology major Alec Green, are concerned about the housing and job markets.
"I definitely think there's a lot of people that will be more at risk," Green said. "But there's also a lot of people who still haven't been able to find jobs after losing it, due to cutbacks and everything. And especially like now with the prices of everything going up, it's a lot harder for companies, I think, to justify hiring more people without reducing the rate of the people they already have."
Some students, including second-year music education major Hannah Marsh, are excited about more affordable food delivery.
"It was ridiculously expensive even just to get stuff from like the Thai restaurant down the street. When I lived in Ashton, that was rough, but I feel like it'll be less expensive, therefore better," Marsh said.
Green thinks that it will open up more options for students living on campus.
"That's the main reason I don't order stuff because I'm lucky enough to have a car here. So if I want something enough, I'll just go get it. And it's $10 to $15 cheaper than if I order on a food app," Green said. "But for a lot of people that don't have that, they're pretty much limited to Gwinn or stuff that's within walking distance, which does not have the best variety. It's pizza, Thai or burgers. So that's pretty much it. I think there will definitely be a lot of people that want more variety and, with it being cheaper, will order more."
One of the current policies in place that is not being affected by the ending of the state of emergency is the outdoor dining permits that have been issued by the city. Marsh is hopeful they are extended past the current Jan. 31, 2023, deadline.
"Even with everyone mostly hopefully being vaccinated and everything, when I go home and eat with my family we still eat outside. So when my parents come down to visit, they don't feel comfortable eating inside a restaurant because they are immunocompromised, so I think hopefully they continue," Marsh said. "Plus like usually it's sunny, or even if it's not, they have overhead things. It's kind of fun to eat outside. So I hope so."
Other students, including Green, also see the potential for extending the current permits.
"I think it'll probably be more of a case by case basis, because for some places, it'll be a lot harder to justify it," Green said. "But especially going into winter, which is typically when there's an uptick in respiratory diseases like the flu and stuff. So I think at least extending it until spring would probably be making more sense just because this is the highest time for transmission. And anything you can do to really minimize that. Especially because people are kind of used to that now."
For more information on the City of Seattle's state-of-emergency, visit seattle.gov or here to read Mayor Harrell's announcement.