Let us in!
How SPU's under-21 students can get most out of Seattle's music scene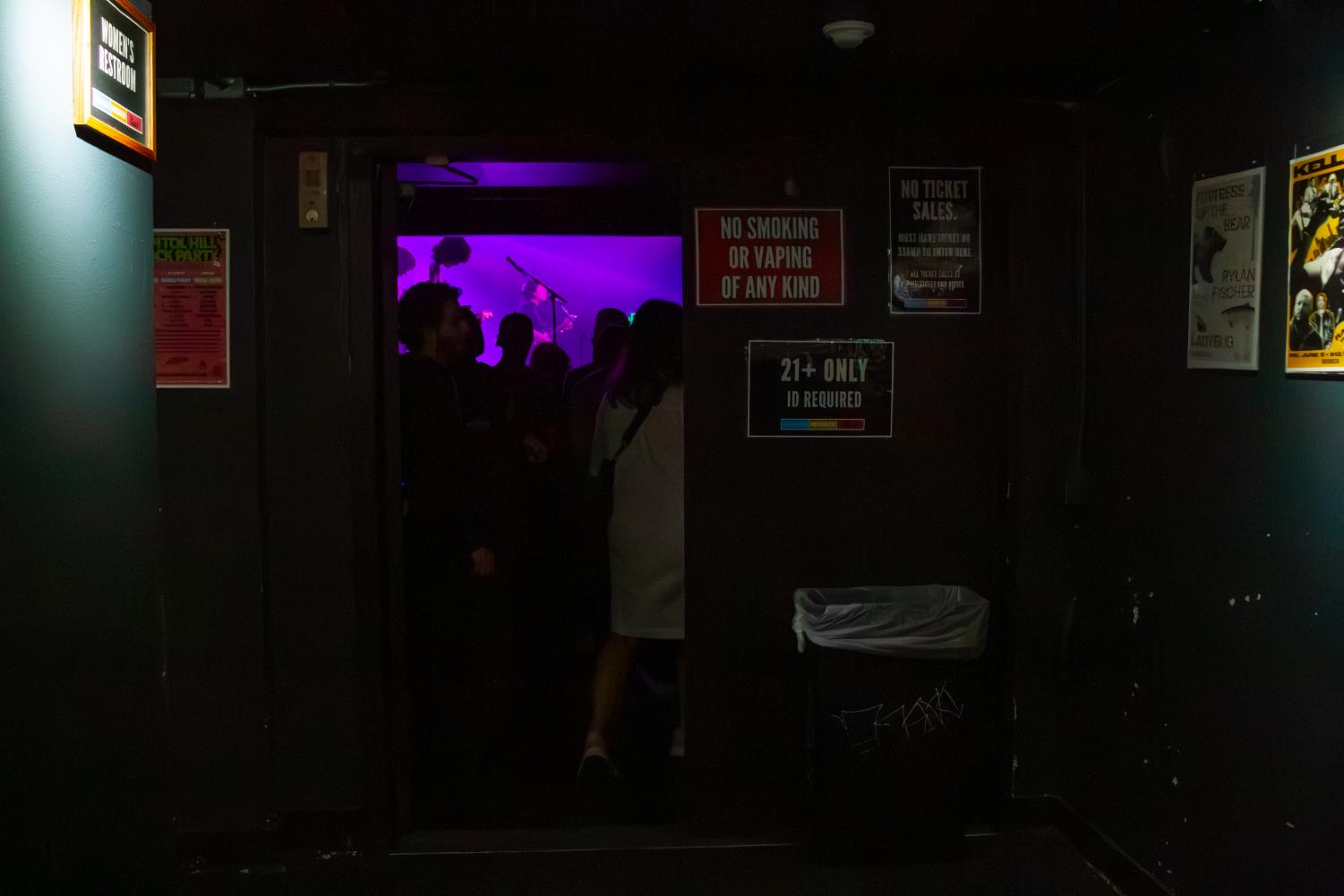 Neumos is easily one of Seattle's most well-known concert venues, sitting central to several universities, and many students find themselves frequenting Capitol Hill for their late-night music escapades. Unfortunately, a good portion of college students may find themselves being turned away at the door. Though you can still hear the blasting music from a block down, nothing could compare to actually seeing the music live. 
With hosting several 21-plus-only events, most university freshmen, sophomores and juniors have to search harder to find live music elsewhere. 
Plenty of Neumos concerts are open to all ages, and most performances given there have very little explicit content, aside from the occasional curse word or two. This leaves disappointed fans questioning what could possibly prompt the venue to close off the event to those under 21, especially considering most students are 18 upon entering college. 
In most of these scenarios, the age restriction may have nothing to do with the content or environment of the show, but more to do with the opportunity for the venue to sell more alcoholic beverages. With smaller bands, drinks sales boost a venue's revenue by a hefty amount and are often their motivation for making shows 21 plus.
Fremont, being just across the canal from Seattle Pacific University, is a frequent city outing for most SPU students. It can be found filled with hundreds of flyers promoting concerts, festivals and organized dance parties. The exciting promise of living in a city with live music around every corner is quickly squashed as the "21-plus-only event" message hidden in small letters on the bottom corner of a flyer appears. 
First year visual communications Caleb Malabuyo believes that the 21-plus restrictions can be difficult for students, especially those who are less interested in extravagant world tours and are more into small, local performances. 
"I think that there's a big shift right now to going to smaller local shows, especially since normal concerts are so expensive and are getting so saturated with people who just have a ton of money," Malabuyo said.  
Seattle is one of the most music-dominated cities in the country, and oftentimes this is a major appeal for moving closer to the city. But what can students do to experience the fullness of Seattle's music scene when it is not open to them?
Being such a big city, there are still plenty of opportunities to enjoy concerts, especially with major touring artists consistently coming through Climate Pledge Arena, The Paramount and The Showbox. But for those who are looking to become more in touch with local artists, it may be more challenging to find shows that are open to all ages. 
It certainly does not hurt to check upcoming shows at venues like Neumos, The Crocodile, the Tractor Tavern and Chop Suey. While a good portion of their shows have age restrictions, they also put on a good amount of all-ages shows with a variety of local bands and major recording artists. 
Seattle, specifically in the University District, has a very vibrant house show scene. It is something that may be worth looking into for those that are searching for opportunities to enjoy live music in a more intimate setting. House shows are much smaller productions than what a person would expect from formal music venues. But these venues consistently put on amazing shows and find new local bands for people and students to support. 
Having gone to plenty of house shows, Malabuyo found that they can be the most impactful shows to attend. 
 "It's just more bang for your buck to go to house shows and local shows, just because the shows are longer, and you get more out of the experience than having to wait for a long time in line," Malabuyo said. 
Under-21 music lovers may have to miss out on a few concerts here and there, but there are plenty of ways to stay active in the music scene. They may just have to wait a bit longer for that fateful day when the bouncer checks their ID and finally lets them in.