Vocational journeys
Dr. Karen Snedker leaves SPU, expresses hope for students' continued vocational growth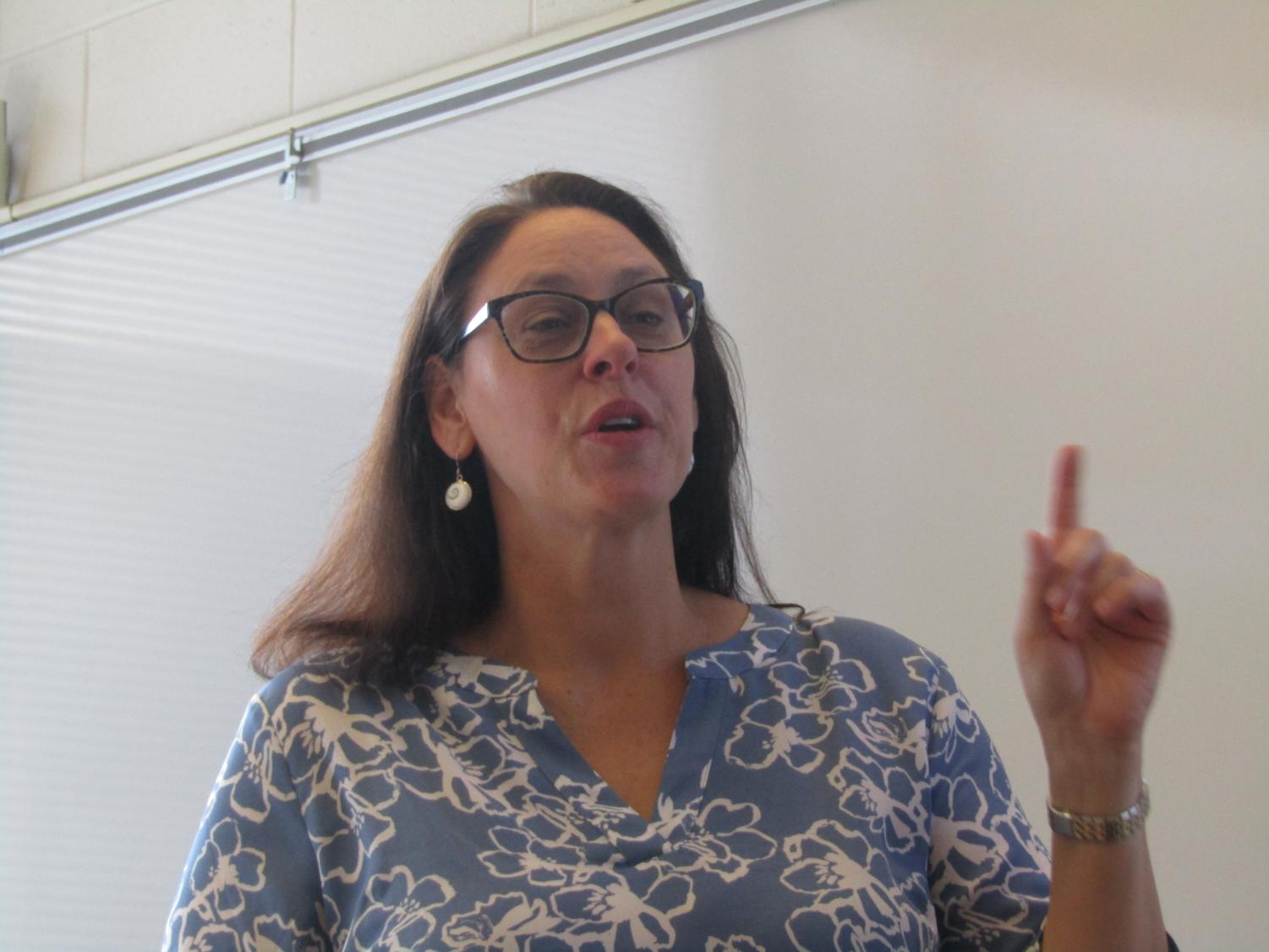 Many faculty members who have guided students for over 10 years have been offered buyout deals from Seattle Pacific University. Professor of sociology Dr. Karen Snedker is one of them.
Snedker is leaving SPU after a 17-year-long career in teaching. With a passion for scholarship and faith, she has been teaching students to lead lives of justice, knowledge and vocation. 
"The main area of specialty that I study, broadly speaking, is urban sociology. I study and write a lot about homelessness and do a lot of work with the crime and criminal justice system, particularly courts," Snedker said. 
Multifaceted and intersectional, Snedker's work contributes towards better problem solving between areas of mental health and the court system. Throughout undergraduate school, her interest in law unexpectedly became an interest in sociology. Meeting some amazing faculty members led her to think about learning in a novel and transformational way.
"When you have a great professor, it just opens your eyes. In a new way, I became curious about it, and I thought, 'Oh this can be a future, a career,' doing what I am passionate about," Snedker said. 
From an anticipated application to law school, Snedker shifted gears and went to graduate school at the University of California Santa Barbara. 
"I was always interested in social sciences while I was taking political science, economics and other kinds of things,"  Snedker said. "I was always thinking about the way that larger social forces shape people's behavior."
After she got her Ph.D., she started her career as a professor. She loved engaging in academics, and in 2006, a position opened at SPU. One of the elements that drew her to SPU was the integration of faith and scholarship. It posed, once again, something new. 
"I was kind of okay with that separation, but I was intrigued by this idea that SPU integrates education and religion. I was like, 'I don't know how this is going to go,'" Snedker said. "But I remember saying to my husband, 'Well, I am going to apply and we'll see what happens.'"
In life, leap-of-faith moments take place. They may change the direction of a person's life in ways they can only imagine. Snedker did not know that the next 17 years of her life would be spent in abundant learning at SPU, but she leaped. 
As it turns out, the faculty at SPU are inspiring examples of how faith exists within all disciplines. Their inspiration allowed Snedker to believe that if she worked with these people, her life would be enriched. Teaching at SPU would be a vocation.
"I always knew I wanted to do something meaningful, that my faith could help to shape the work that I did," Snedker said. 
This is the path that found Snedker, and it represents the vocation that all college students are looking for. But the search for meaning can be paralyzing. Yet throughout her time spent with students and reflecting on her academic journey, Dr. Snedker offers some advice.
"I do encourage students to think about what they are curious about, not just what they're passionate about, what they want to know. They should do a lot of discernment to think about what that calling is," Snedker said. "I encourage them to have faith and be in that tension because that is going to open you up to all those possibilities that will come to them. I encourage them to find a vocation, not just a job."
Snedker knows it is not easy, and sometimes people have to get jobs to support themselves, but still, she strongly urges students to think about a vocational path. In the process, the connection between faith and education helps students to think deeply. According to Snedker, faith can influence what we study, what we choose to study and the questions we ask. So, what kind of work matters?
"From a Christian university perspective, it is significant because faith should be involved in how we live our lives, and faith, for me, is an essential part of my vocation. It is not just what I do as a job that makes money or doesn't make the world worse. It is that we do a job that we feel that God has called us to," Snedker said. 
But growing pains can happen at any point in a career. Sometimes it feels as if a person is being pushed over the edge instead of leaping. After 17 years of contributing to the liberal arts education at SPU, Snedker cannot help but express her frustration in her choice to take the buyout deal.
"I am deeply worried institutionally about where things are going. I am saddened and grieving, and I am deeply discouraged by the future prospects," Snedker said. "Change is hard, and I do not like change. But change is often necessary, but then the question is, can we be something productive that comes out of this change? I pray that is true. And I want to be hopeful. But partly why I am leaving is that I feel less hopeful about those prospects."
But Snedker leaves some good news for people staying at SPU. Many good faculty members are staying, and many students are still dedicated to the university. This encourages her.
"I do not feel I made a mistake doing this work here. I don't regret it. I feel like I had an impact on students, and I have been able to do great work for students in the classroom," Snedker said. "I published with students, and I did research projects with students. It has been a gift to them and also to me. So, I certainly leave with the feeling that I have done good work."