Coronavirus in the new year
Exploring the legacy of the pandemic in the new year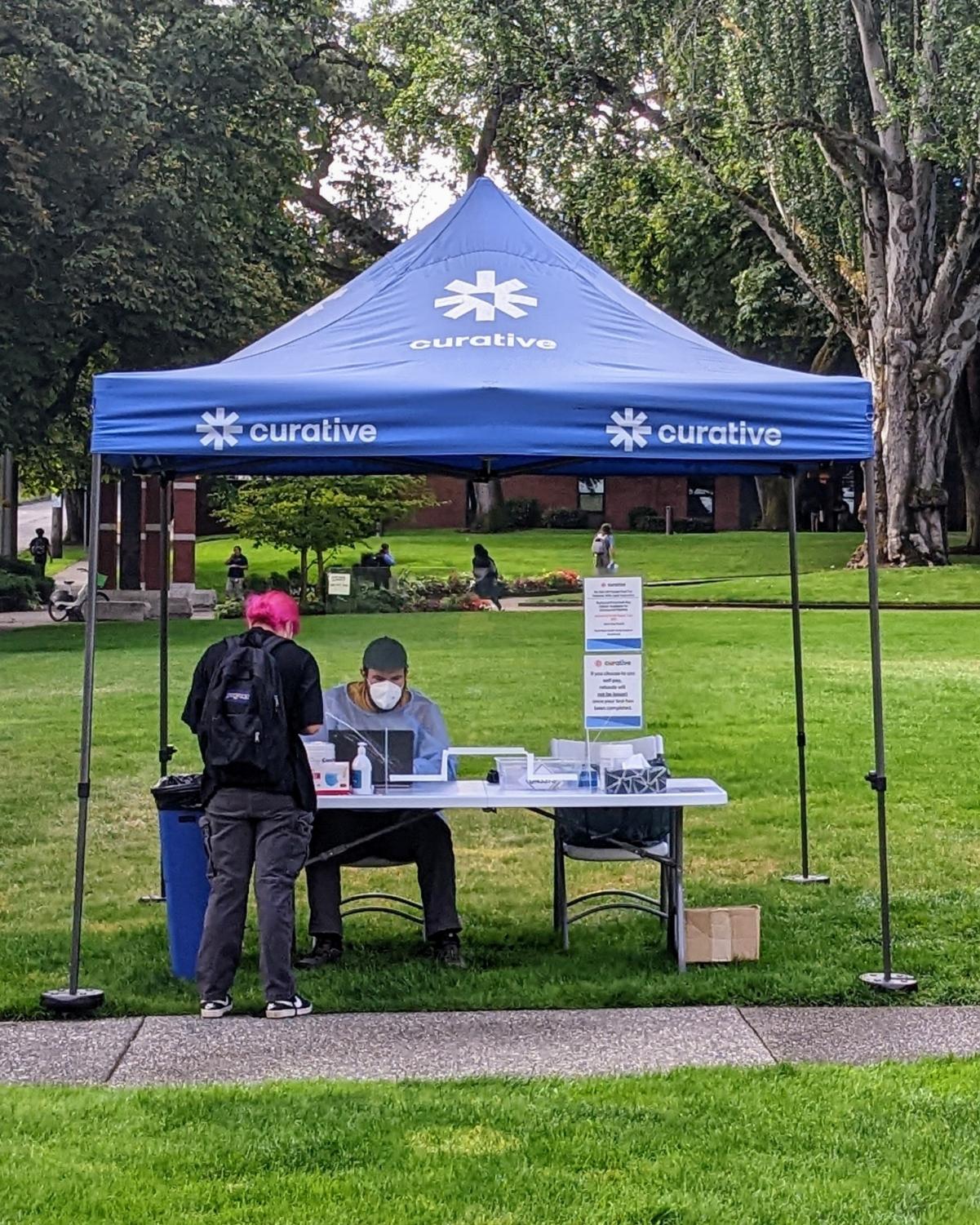 A mere two years ago, Seattle Pacific University was forced to switch to online operations as COVID-19 took the world by storm. This unprecedented disease shut down businesses, ruined the global economy and killed millions. Though both public and private institutions did everything they could to adapt, it seemed like no measure of containment was enough as infection rates grew by the day. 
Only now, over two years after the first case hit America's shores, has the pandemic begun to clear up. The world's countermeasures have only now begun to show fruit as the world finally hits some semblance of normal.
And yet, the virus isn't dead. Even with the current countermeasures, people are still contracting COVID all over the world. New cases are springing up daily and experts are hesitant to announce the all-clear just yet. So how much longer does one need to wait? Is it safe to go to class without a mask yet? Is the return of in-person lectures a good thing?
For fourth year communications major E.J. Ibanga, being able to have classes in person makes a significant difference.
"I, for one, like the in-person classes. Online learning made it easier to be lazy and not participate in class. Nobody would turn their cameras on or communicate, and it was difficult to engage," Ibanga said. "I like that we kept them as an option, but I like to learn in person." 
Third year politics, philosophy and economics major Reyna Martin expressed her support for maintaining online classes as an option.
"I am of the opinion that for each class we have on campus we should have an online offering. This includes the elimination of in-person exams. No one should be ashamed of taking a class online, but the social life is part of the college experience," Martin stated. "If we wanted to have everything online for everyone, we'd be a virtual college. I like that we're trying to be a hybrid school right now."
Nathaniel Gale, a first year political science student, expressed his satisfaction with the caution people here are treating the virus with.
"It's nice to be back to normalcy now," Gale said. "Being from Montana, it's also refreshing to see the caution here. I'm excited to attend in-person class in the upcoming year." 
To first year linguistics student Erin Hallquist, returning to in-person classes is a mixed bag.
"I feel reasonably safe returning to in-person classes. I still wear my mask in class, but it doesn't feel as necessary now," Hallquist said. "We're being told to stay safe, but it doesn't feel like we're taking proper precautions anymore."
Second year music production major Lucas Simonton expressed his sense of security but emphasized it wasn't a luxury everyone had.
"I feel pretty safe, knowing that most people are vaccinated," Simonton stated. "I understand why people might be concerned though, since they might wind up hurting their family or other at-risk people."
First year computer science major Dorothy Prosser professed her cautious optimism about the road ahead.
"It feels weird going to class without a mask on. We've gotten back to some sort of normal, but it's a blurry line," Prosser said.
According to the latest reports from Kingcounty.gov, the severity of the pandemic across King County has reduced noticeably as 90% of residents have received at least one dose of the COVID-19 vaccine, with 42.5% fully up to date on vaccinations. Over the past four months, cases per 100,000 have dropped significantly, down from almost 400 per 100,000 to 91, and hospitalizations per 100,000 down from 4.6 to 3.2. Nonetheless, the virus remains a threat with a 7-day average of 2 deaths and 242 cases per day.
Throughout all the uncertainty of the late-stage pandemic, one thing is clear: Seattle Pacific University is approaching standard operation once more. Classrooms are once again occupied by students and teachers as school returns to session and students enter the new year cautiously.
"I feel safe, but I'm a little concerned about the cases that have sprung up on campus recently," Prosser said. "We should enjoy our classes for now, but we should also be prepared to lock down again in case things get worse."