Standing ovation for 'Jeeves Takes a Bow'
Play 'Jeeves Takes a Bow' takes on Seattle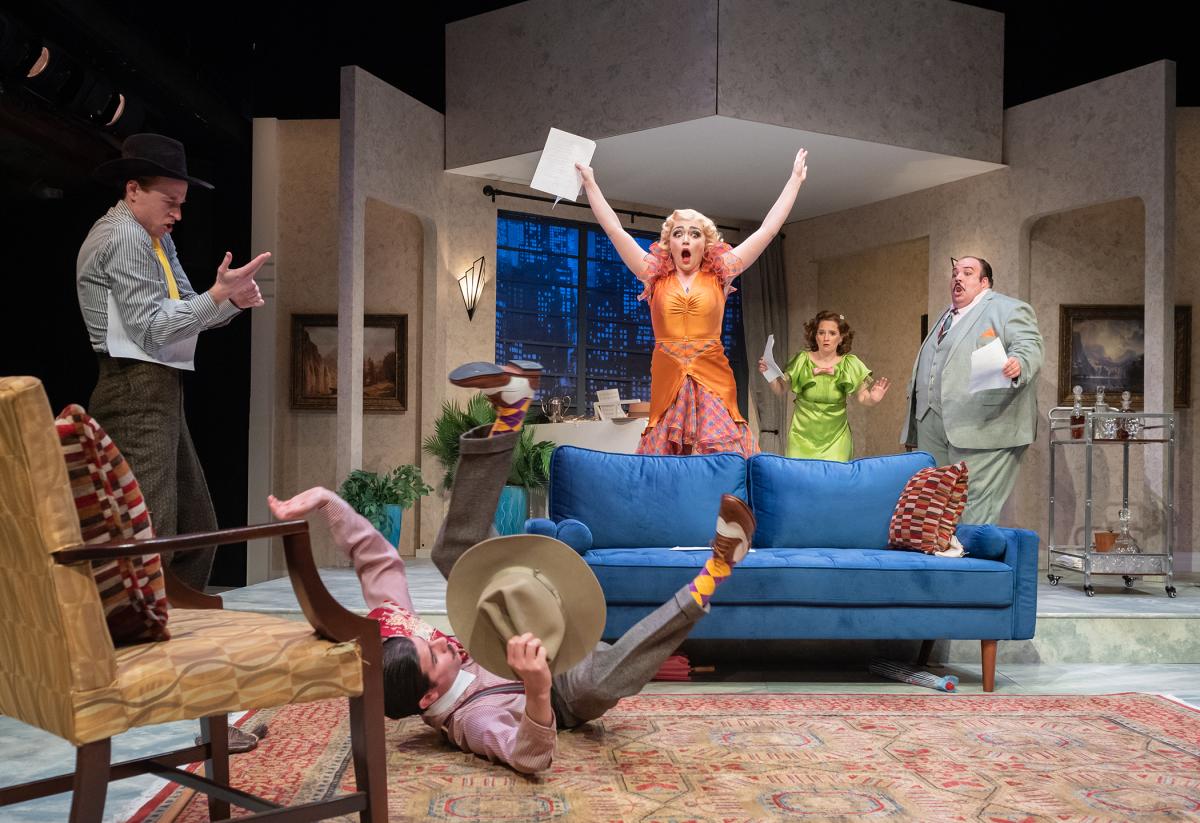 The play "Jeeves Takes a Bow" was recently performed at the Taproot Theater in Seattle. With an entertaining, comedic theme and lively, unique characters, the play was engaging throughout the entire two-hour showing. 
The set is the living room of an apartment that looks over the city of New York. The room belongs to Bertram Wooster, played by Calder Shiling, who moves to New York from England to escape his aunt Agatha. Bertram is a privileged and slightly absent minded man in his prime. With him in his apartment is his servant Jeeves. Jeeves is a wise and kind man who waits patiently and observes the events to come, portrayed by Richard Nguyen Sloniker. 
The play starts with Bertram receiving a letter from an old friend named Binkey, played by Miguel Castellano. Binkey is a passionate performer and slightly idealistic romantic. Binkey shows up to Bertram's apartment unannounced and panicked. 
He arrives with a girl named Ruby LeRoy, Played by Claire Marx. Ruby is a fiery and very beautifully dressed actress. Bertram is confused because Ruby refers to Binkey and Bertram and him as Binkey. The real Binkey then quietly reveals to Bertram his complex situation all while Jeeves observes from afar. 
Binkey has gotten a big break as an actor and needed a new name, so he decided to become his upper class friend Bertram Wooster. Ruby is followed by her manager and father Knuckles McCan, portrayed by Tyler Matthew Campbell, who is a large and overprotective man with mysterious ties. 
The plot gets even more complex when we are introduced to Vivienne Duckworth, played by Kelly Karcheer. Vivienne is a friend of Bertram's aunt from England and is writing a book about the sinful city. She claims to be engaged to Bertram, but he is clueless about this scenario. Despite being very conservative, her views of the city change over the course of the play. 
Throughout this mishap, Ruby believes that Binkey and Bertram are a songwriting team. She wants them to perform for her musical Naughty Natalie, in which she plays the lead. In the confusion Jeeves forms a plan. Even though Jeeves is overlooked throughout the play, he is the only one who craftily and carefully solves the problem with a seamless solution that brings more than just unity to the characters. 
The director, Scott Nolte, created this confusing and entertaining masterpiece. He weaves in chases, dances, fights, complex characters and beautiful costumes. The actors' talent poured over the small set and into the rows of audience members. 
"Jeeves Takes a Bow" solves these mysterious and complex situations beautifully and brings relief and laughter to those who watch. The contact between the characters and their relationships brings a creative, impressive and heartfelt ending. After he solves and unites the characters in this play, Jeeves definitely deserves to take a bow.