Former SPU student finds way to reality television on Netflix's 'Love is Blind'
Ava Van speaks about her path to being cast in popular reality television show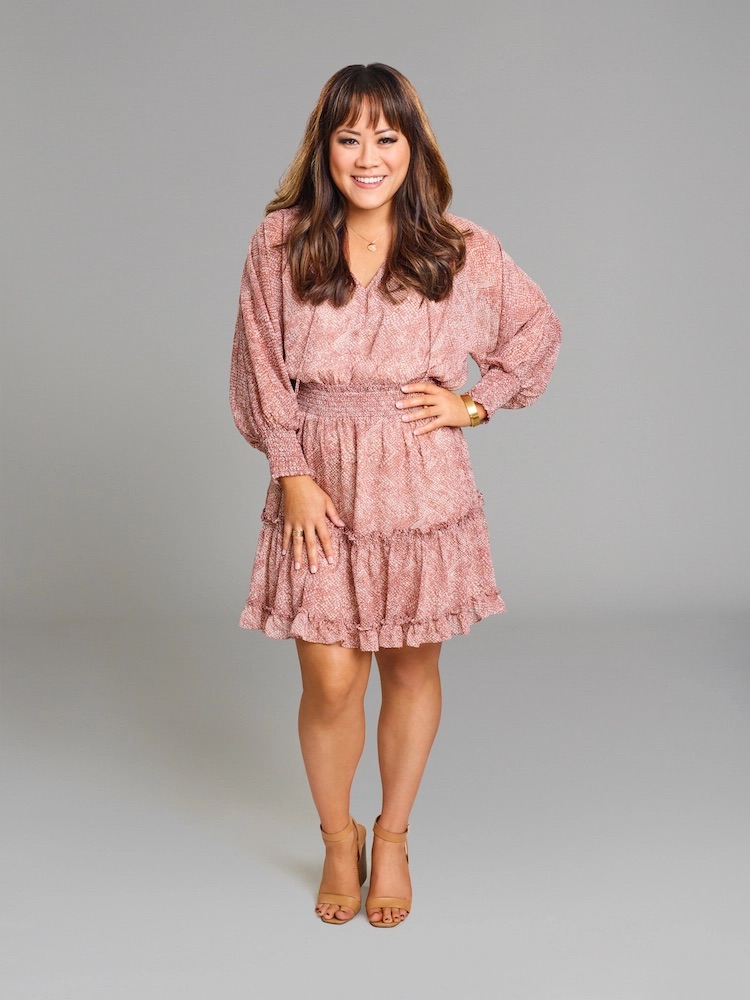 The first season of Netflix's original reality television show, "Love is Blind," aired on Feb. 13, 2020. For the first three seasons, the basic format of the show stayed the same, with participants hoping to find a husband or wife based solely on blind conversations that occur through a wall. 
This structure did not change for season four, which aired on the streaming service on March 24, 2023, but the location did. In past seasons, the casting team for "Love is Blind," searched for residents in Atlanta, Chicago and Dallas. 
But, for season four, the show became more personal and exciting for Seattle fans when it was announced in May of 2022, that the participants would be picked from Seattle applicants. 
Former Seattle Pacific University student Ava Van was one of these Seattle residents who made her way onto the show. 
"The opportunity to be on the show presented itself, and I wasn't even looking. I didn't even apply or anything to be on the show," Van said. "When I went through the process, I had no idea I was being auditioned, but they were like, 'We want you.' So, I filled out the application and I got the part. The whole process leading up to the show and filming was crazy." 
In 2012, 11 years before season four of "Love is Blind" premiered, Van graduated from SPU with a communications degree with an emphasis in journalism. During her time at SPU, she also worked for the Falcon as a writer and a photographer. 
"I remember one of the assignments where I got the opportunity to talk to the homeless population in Seattle and learn their stories, it changed my life. It was way out of my comfort zone and was not something I would have explored if not for this assignment," Van said. "Ever since writing this story, I have become protective of the homeless community, and it gave me a new perspective on life and those around me. I just care so much for them and anyone who may be struggling in the world. " 
After graduating from SPU, Van went on to become a communication specialist for the Lake Washington School District. During the gap between graduating and being on the show, Van remembers her first time watching "Love is Blind" on Netflix. Little did she know that she would be on the same show three years later. 
"I was in the middle of doing laundry one day, and I remember seeing 'Love is Blind' come on for the first time. I don't know if you've seen the first season with Lauren Speed and Cameron Hamilton, but they are just the cutest," Van said. "I couldn't believe this experiment. I was literally crying while watching it because I thought about how sad it would be to never experience a love like they have." 
Although Van was not one of the main cast members of the show and her storyline was not followed, she appeared in the first episode and went through the same 10-day-long process of dates within the soundproof pods. Despite her brief appearance on the show, Van gained new influence and attention from audiences. 
"It is weird because I had like 500 followers, and now it's almost triple that. I mean, it is nothing compared to the main cast members, but there are just a lot of people always constantly wanting to know about my life and what happened in my journey on the show," Van said. "I'm still trying to ease into it because people also recognize me in person. I'm not used to it because I am usually so low-key." 
However, this attention is not new to Van, who has been in the spotlight on many other occasions, specifically when it comes to pageantry. 
"When I was growing up, I was actually very shy and introverted, such a tomboy. But then, I learned about pageants and decided to apply for it because it sounded super fun," Van said. "I had no idea that it would change my life. In 2007, I competed to become Miss Seattle Teen USA and won. From there, I found not only myself but also my purpose and my career." 
Although Van's experience on the show did not end up with love and marriage, she has continued to expand her influence in the Seattle community through her work in the Lake Washington School District and as a pageant judge. Her story with "Love Is Blind" may be over, but a new story is always waiting on the horizon. From this experience, Van has gained new insight into approaching unfamiliar and unexpected situations. 
"You know, I feel like one of the biggest takeaways from this is to always have an open heart and an open mind because you never know what is gonna come to you in life. You only live once, so, you know, take every opportunity you get because you never know where it takes you," Van said. "The growth and the personal development that you can gain along when taking chances is awesome."