Reflecting on classes during COVID
How online learning has impacted school now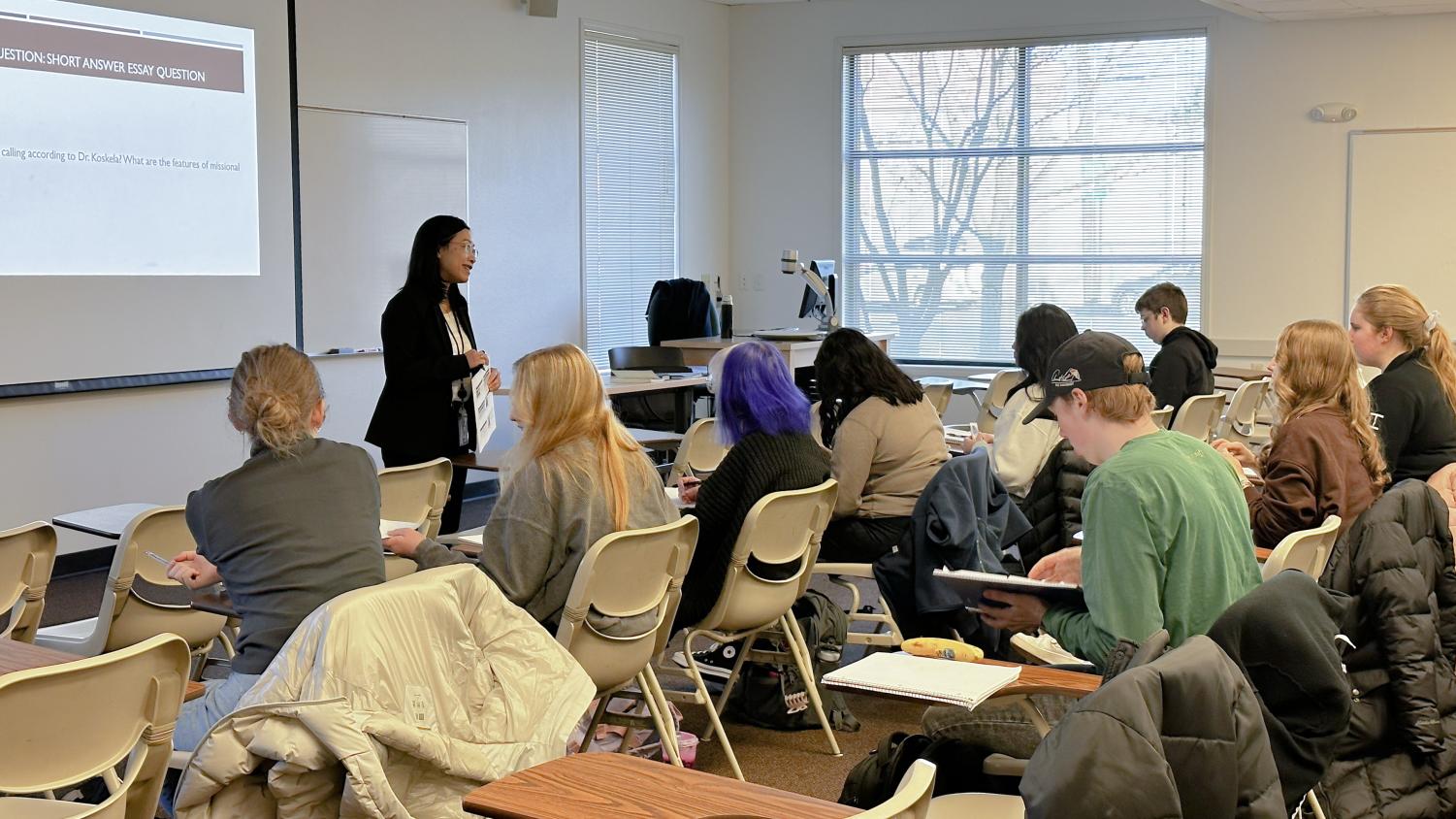 Three years ago, Seattle Pacific University closed its campus due to the spread of COVID-19, causing classes to go online. When The Falcon reported on the situation at the end of the 2020 winter quarter, many were unsure about how this transition would happen. Now, students and faculty can reflect on the time of online classes and how distance learning has influenced the way classes are taught post-quarantine. 
Matthew Bellinger, assistant professor of communication at SPU, remembers what it was like to switch from the traditional in-person classes to an entirely online method of teaching. 
"The initial transition was very difficult for several reasons. The transition occurred suddenly," Bellinger said. "In-person classes in winter 2020 shifted in the last week of class to an online format, and then I had to convert three spring classes to an online format within the space of a couple of weeks. By far, the biggest challenge was accomplishing all the necessary work on such short notice."
Lorelle Jabs, associate professor of communication at SPU, also had an initially rough time settling into online teaching and learning how to use online resources that many college students and faculty are now used to because of distance learning.
"It was definitely a scramble, initially, to figure out Zoom. I hadn't used Canvas very much before that. It was a steep learning curve, that first term, to try and figure out how to do all of these things well," Jabs said. 
Although there were many struggles during the transition to distance learning, there were many pros to the initially tedious process. Students got to attend their classes from the comfort of their own bedroom, and instructors could develop new teaching methods. 
"All of my courses were on a twice or three times per week schedule – but if I was suddenly teaching asynchronous classes, then there was no need to conform to the two/three meeting schedule," Bellinger said. "Instead, I could break a lesson down into two-to-10-minute increments, record videos and design activities for that kind of schedule and build courses of many 'mini-lectures' rather than two or three big lectures."
By the time the 2020 spring quarter rolled around, many faculty members and students were beginning to get the hang of online learning and teaching. However, interactions between faculty and staff were not quite the same after shifting into remote learning.
"Creative inspiration didn't make up for the biggest downside to online learning: the loss of the community building that typically occurs in the informal downtime right before and after classes," Bellinger said. 
Moments before her interview with The Falcon, Jabs had finished teaching her public speaking class. Shortly after class ended, one of her students walked up to her, unplanned, to thank her for helping him with a speech he had performed.
"It was much more difficult to feel like I could get to know students. It was so hard to have one-on-one conversations with people, whereas what you just saw with [the student], I could have this little bit of an interaction to connect with him," Jabs said. "You could always set up meetings outside of class time, but it was a whole other step and another effort, and many students didn't set up those meetings afterwards."
SPU returned to fully in-person classes in 2022. Although classes were able to return to the way they used to be, some professors were able to use their new methods of teaching to structure their future courses. 
"I create and use videos much more than I did previously, I organize Canvas based on what I learned while teaching online and my assignment design and assignment scaffolding is inspired by my online experience too," Bellinger said. 
After many schools across the world have adapted to an online format, some students believe universities, including SPU, should continue to provide an online option. 
First year computer science major Fabian Hernandez-Angel commutes to school everyday. He believes he would benefit from a full-time online schedule, especially since his major is centered on technology. 
"If SPU did offer full-time online classes, I would take them. I commute around an hour and 50 minutes to and from school [everyday]. That's a good solid four hours [a day] I could spend doing something else like studying," Hernandez-Angel said. "I feel like I would be able to focus more at home since I wouldn't be exhausted from the traveling."
SPU currently has certain online classes that are asynchronous and hybrid. However, SPU does not currently offer a full-time online learning curriculum for undergraduate students. But as distance learning becomes more popular, it is possible more universities will consider offering online methods of earning an undergraduate degree.