Adventure on every avenue
What local spots SPU students love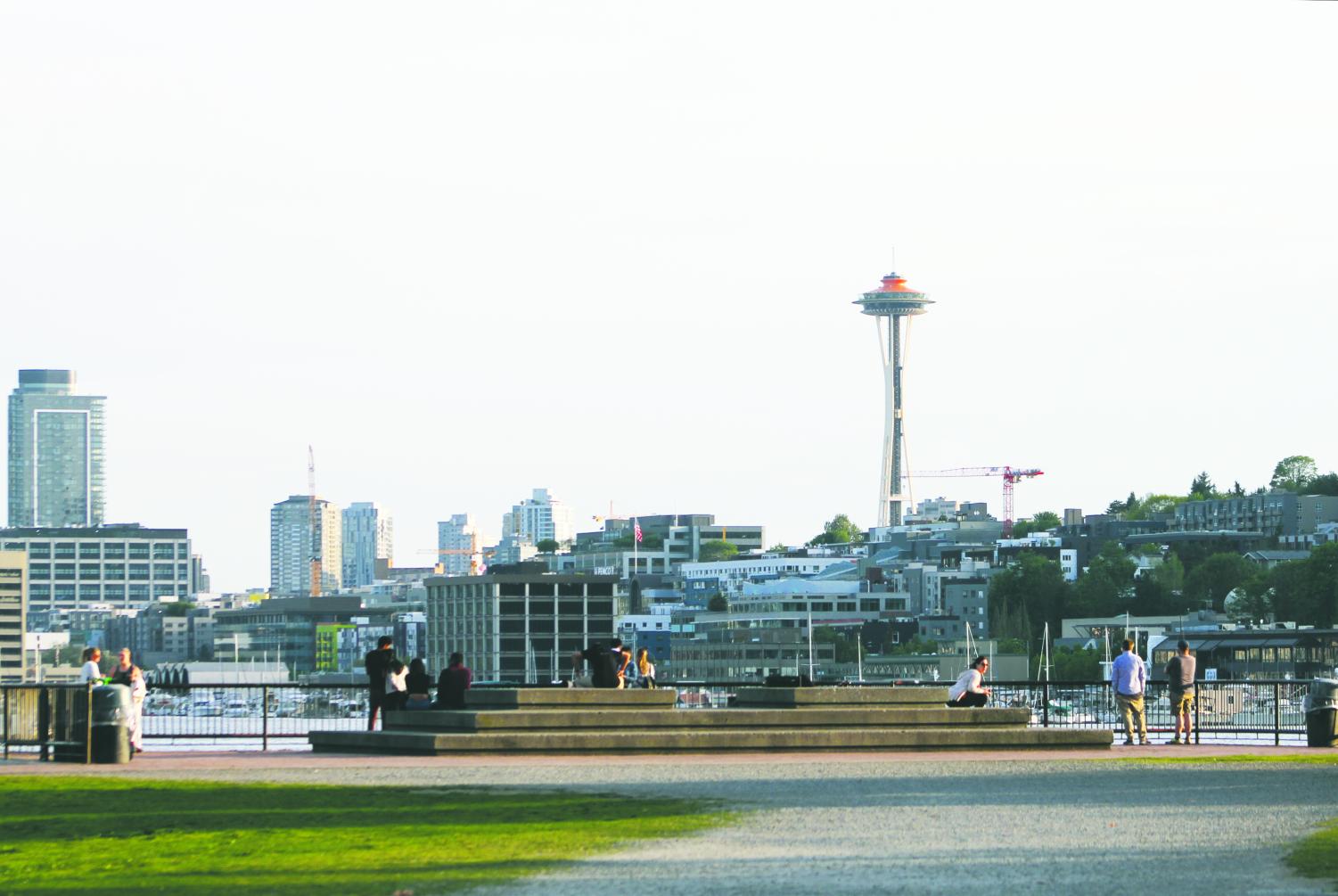 When living in such a diverse city like Seattle, it can seem like there is an adventure around every corner. With so many great parks, restaurants and experiences all around Seattle Pacific University's campus, it can be hard to pick a favorite. Some SPU students may already have a laundry list of cool spots while others are just looking to explore. After all, sometimes they never know what is out there until they take a long look. 
For many students, local restaurants are a go-to hangout spot outside of classes, but there are a lot of places to choose from. 
Rayna Martin, a third year politics, philosophy and economics major, recommends two of her favorite local spots. 
"Nuna Ramen in Fremont has a cozy bungalow atmosphere that makes it great for meeting up with my friends who live off campus, and nothing is better than their spicy tonkatsu ramen on a drizzly Seattle afternoon," Martin said. 
While out on the town, food may not be all that students are looking for. Boba tea places are also popular among some SPU students. 
"Oasis Tea Zone in the U-District is an easy spot to chill at after walking around UW,"  Martin said. 
Izzy Hughes, a third year general studies major, recommends 5 Spot, a neighborhood diner, which is just a quick bus ride away from campus in East Queen Anne. 
"It's really cute, and they have good food which is fairly priced. It feels very mom-and-pop, a pretty sweet spot," Hughes said. 
For anyone looking for local thrifts or plant places, Hughes knows where to go.
"I like the Fremont Vintage Mall a lot because it's fun. I also really love Buffalo Exchange in Ballard," Hughes said. "I love Indoor Sun Shoppe in Fremont because they have so many plants, and it's much more affordable than Peace, Love and Happiness Club. It's also bigger, and there's more variety."
If students are searching for an off-the-beaten-path adventure, Hughes is also interested in more eclectic local haunts. 
"I really love Ballyhoo Curiosity Shop in Ballard, which is an oddity shop; they have a whole bunch of little insect oddities, vintage pieces and taxidermy," Hughes said. 
With the spring sunshine coming in, it is also a great time to get outside of the shops and enjoy the new, warm season. 
"I've really been wanting to explore more parks lately. Despite how close it is, I've still never been to Discovery Park," Martin said. 
Though this park may be familiar to many SPU students, its beauty is an inspiration to Hughes. 
"It's a nice little hike that doesn't feel too taxing. You get the variety of the meadow with the barn in the background, then into the forest and onto the beach. That change of scenery is almost poetic to me," Hughes said. 
But with a city as vibrant as Seattle, there is always something new to explore. For Martin, exploring the local art scene is on her must-do list as well. 
"I've been meaning to visit the Seattle Museum of Modern Art, which I plan on crossing off my bucket list before the end of this quarter," Martin said. 
Whether someone is checking back in on an old favorite or adding new local experiences to their list, for some SPU students, following the spirit of adventure means going beyond their usual places and broadening their horizons. 
"I'd love to explore downtown, Capitol Hill and the International District a little bit more," Hughes said. "I also want to go to some more poetry readings. I've heard about this poetry place called the Hugo House, and I've never been there but I want to go."