Gracefully gliding across dance floors
All Hall Ball returns for second successful year at Fremont Foundry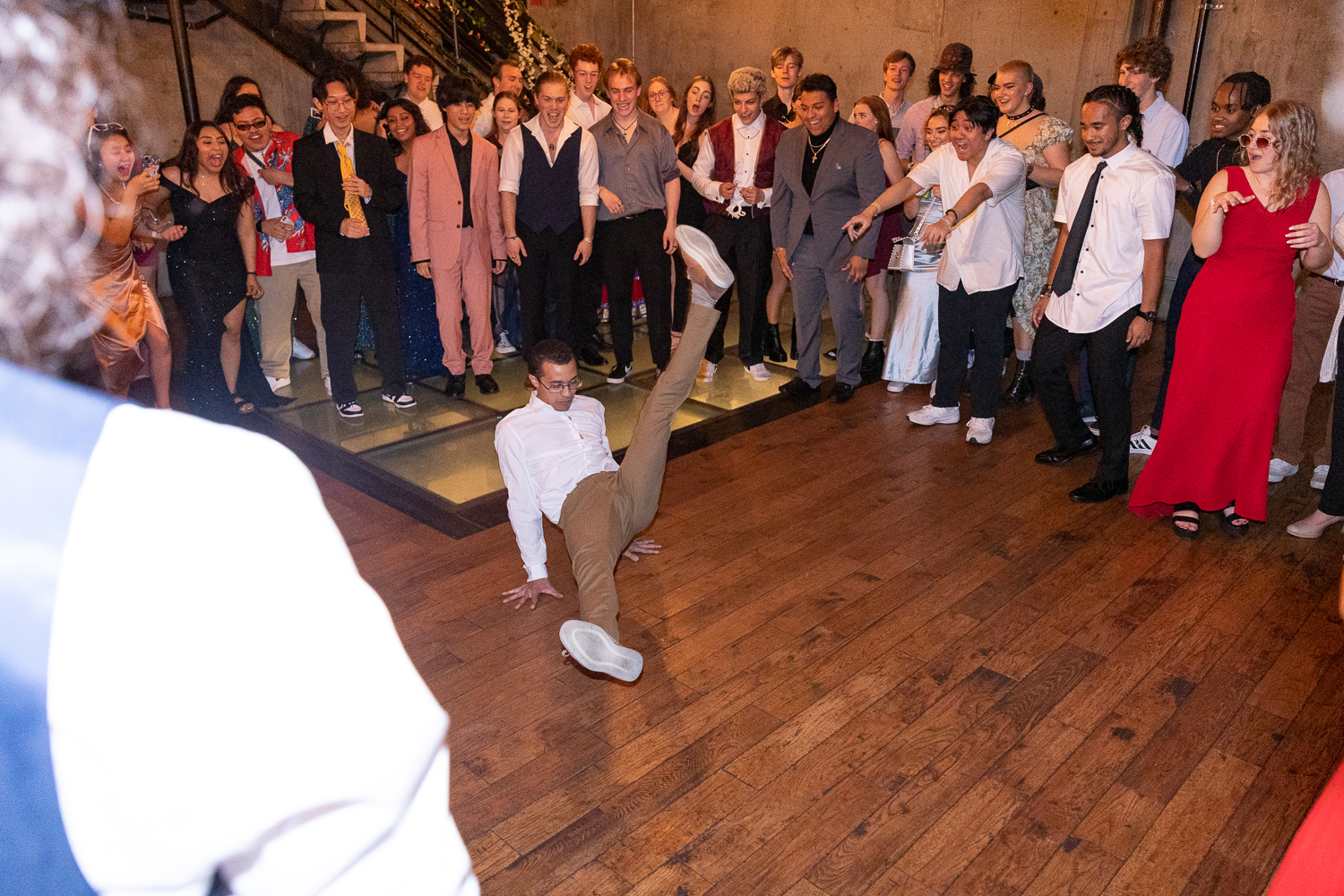 The 2021-22 school year at Seattle Pacific University saw a resurgence of campus traditions, including events like All Hall Ball. It was the first time the event had taken place since 2020 due to COVID-19 restrictions and social distancing measures. 
Now that most of SPU's traditions and events have returned, the First and Second Year Area Councils wasted no time in announcing the return of the All Hall Ball for the 2022-23 school year. However, this time it was open to all students, regardless of their residency status. Even commuters were given an invitation to attend the grandest social event of the school year. 
To prepare for the event, the two area council teams set up a scavenger hunt around SPU's campus with QR codes that would lead students to discover clues regarding the dance's theme. 
Those lucky enough to find time to search for the clues in their busy schedules were given insider knowledge of the theme. However, soon after the scavenger hunt ended, the area council teams revealed the theme to all students, which was an elegant Victorian evening.
Second year interior design major and second year area council vice president of finances and administration, Amber English, expressed that the selection of a theme for the event was a long creative process. 
"We went through a long list of theme ideas and slowly crossed them off. We ended up with Victorian after a majority vote. Members of our team really loved the idea of a 'Bridgerton-esque' vibe for our decor and activities," English said. 
The actual ball began on May 12 at 7 p.m. at the Fremont Foundry. English states that they chose this location again because of its close distance to campus. 
"The Fremont Foundry is a great space for All Hall Ball because it's located within walking distance of campus. We always want to make sure that travel isn't an issue when it comes to our events so that as many students can participate as possible. It's also a gorgeous venue with lots of space for dancing and other activities," English said. 
The decorations sparkled and cut through the dim lightning. The dance floor quickly filled with high heels and balmoral shoes as the elegantly dressed guests arrived at the venue. Music filled the glowing floor and lights climbed the tall ceiling. With the help of a variety of different types of music, everyone had a chance to show off their moves and dance with a special someone. 
Before the dance, students were able to request songs to ensure the music selection was to their liking, engaging and exciting. After everyone had given the dance floor their all, they could recharge around the tables and talk about who had the best moves. 
Second year biology major Gigi Griep was a big fan of the ballroom and broke out into her favorite dance moves with her friends. 
"It's great to see everyone, and I'm excited to dance all night. It will be one to remember," Griep said.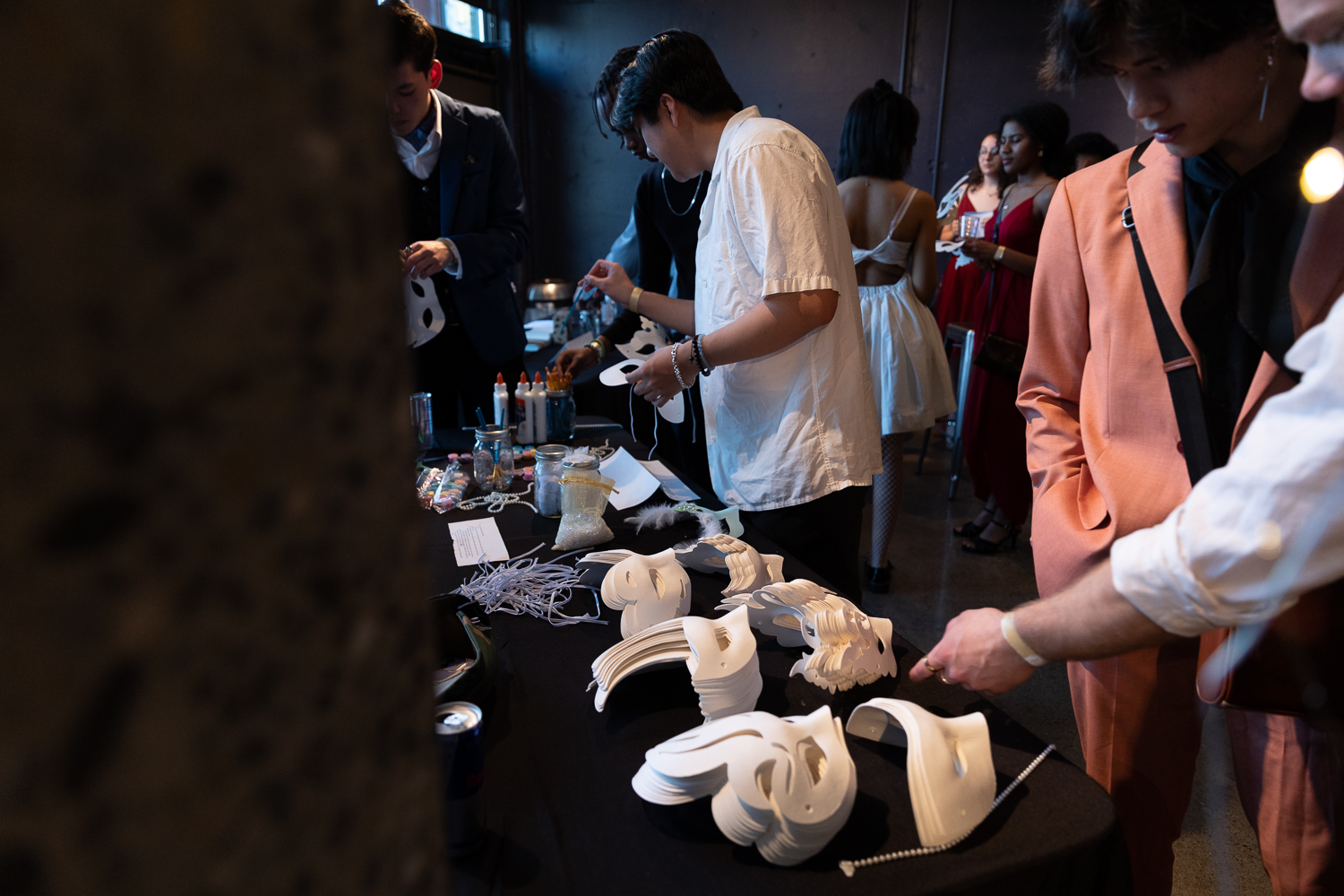 With the inclusion of the elegant Victorian theme, tons of games, rooftop views, delicious treats, drinks and loud music, it was a night no student wanted to miss. It was the perfect event for SPU students to engage with one another and see a different side of their classmates. 
Second year nursing major Abby Glynn appreciated the event because it allowed her to separate herself from school for a weekend. 
"I'm glad I got to get off of school campus and be able to hang out with my friends in a different environment," Glynn said. 
But the dance floor was not the only attraction. For those who thought the party area was not their style, they got a chance to challenge someone to a board game or admire the city from above. 
Fourth year music education major Sam Hart enjoyed the variety of activities and spaces offered at the dance because they catered to everyone's needs.
"I like how they had quiet places and loud places. There were places where you could dance but also places to sit down and breathe, which was greatly appreciated," Hart said. 
If students needed to get away, they could climb a set of stairs. There, they would be exposed to a beautiful view from the decorated rooftop. In the rooms below the elegant staircase, there were cookies, macaroons, cupcakes and assorted beverages. 
On the bottom floor with the food, there was also a photo booth set up for students to pose with their friends and show off their formal attire. 
As the night came to a close, all the students joined together for one last dance and sang in harmony. The community that was built during the 2023 All Hall Ball will not be easily forgotten among those who were in attendance. It had games for more quiet personalities, songs loud enough to burst eardrums, delicious treats and a rooftop to take anyone's breath away. 
The memories students made that night will rest in their sore feet for a couple of days and in their hearts for much longer. All Hall Ball was a perfect event for students to celebrate with their peers and dance the night away. 
"I hope that everyone can confidently say it was a good time and that they would like to go back next year. I think that's the goal with every event we put on, but All Hall Ball is one that we really want to stick with people," English said. "So much planning and hard work goes into the event. It's really rewarding to know that it all paid off."