A great coach is just a great coach
SPU has one female head coach, and they are aware of the issue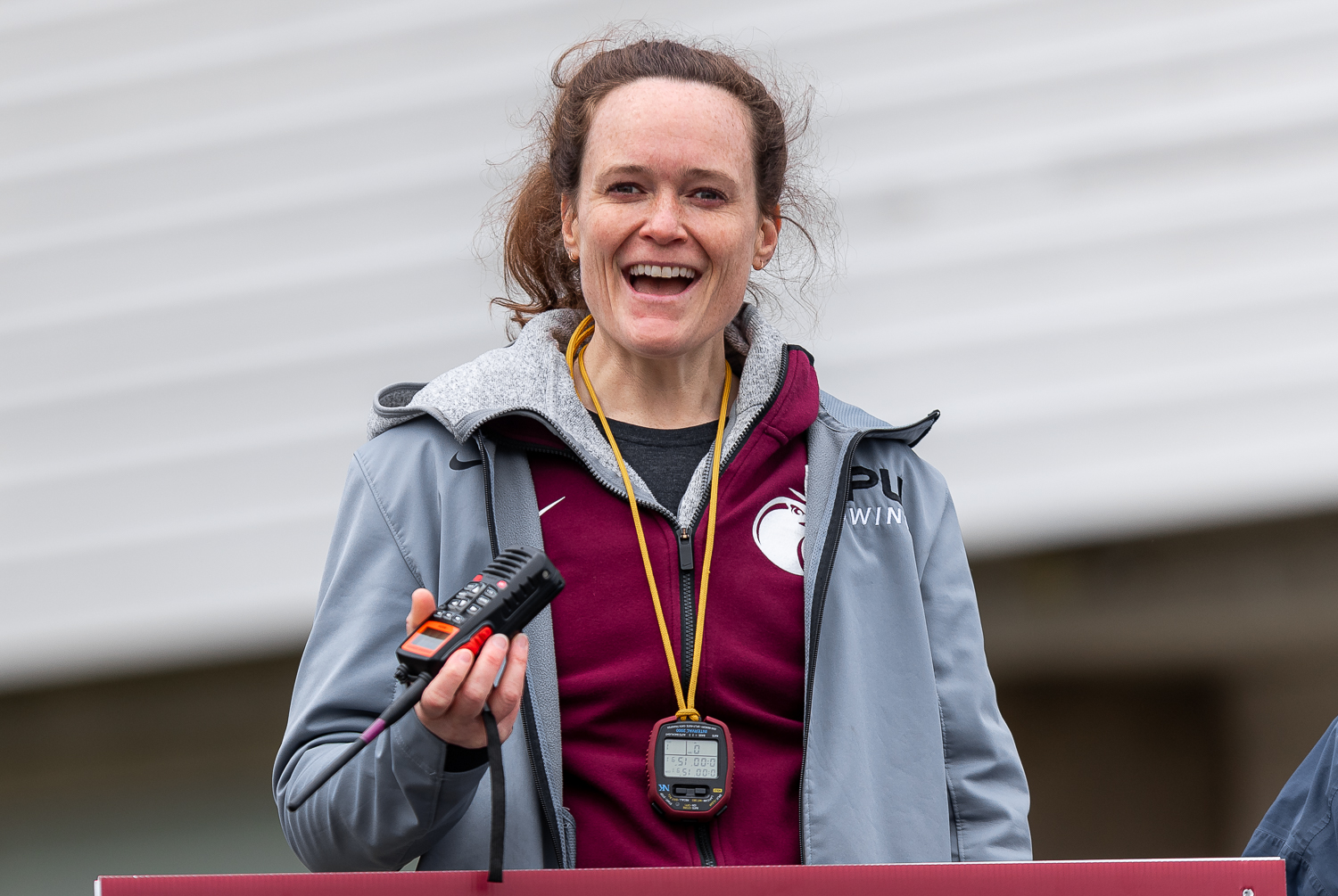 The issue of gender diversity in coaching positions has been a longstanding concern in sports. Yet, despite the strides made in recent years to increase the number of female coaches, men still overwhelmingly dominate coaching positions in both men's and women's sports. This disparity not only limits the opportunities for women but also has implications for how sports are played and coached. Caitlin McClain, the only female head coach in the athletic department of Seattle Pacific University, believes diversity in coaching positions is essential. This view influences her approach to coaching student-athletes.
Caitlin McClain has been the head rowing coach at Seattle Pacific University (SPU) for three years. McClain started in August 2020, and her decision to join the university was driven by a desire for a new challenge after coaching at the high school level for 15 years. 
"I came to SPU to explore how I would coach in a new environment and at a different level," McClain said. 
McClain found Division 2 to offer a good balance between being a student and an athlete and has taken a more holistic approach to coaching.
For McClain, coaching is about facilitating goals and helping young people set and achieve goals within the context of sports. She sees herself as creating students of the sport and teaching life lessons like resilience, prioritization, and time management. Things she is keenly aware of as the only female head coach at SPU. 
"I would love to see more females in higher positions, bringing ideas of collaboration, empathy, and the emotional side of life and sport. Great coaches are great coaches," McClain said. "The unintended consequences of Title IX have opened opportunities for women and coaches to make more money." 
More men have delved into coaching women's sports because it allows them to make a living through careers in women's sports.
 "To encourage more women in higher positions schools [need to] recruit them, seek out different leadership styles, and recognize that traditional leadership styles are sometimes the best," McClain said. 
At SPU, the hiring process for coaches involves the athletic director overseeing the process, and Jeff Jordan, the vice provost for student formation and community engagement, is also involved. The method includes a national search for specific attributes such as background as an athlete, previous coaching experience, and academic importance.
"The school is very aware of how the presence of a singular female head coach looks, and they take a hard look at it during the hiring process," Jordan said. "Appearances are not good, but they intentionally ensure they consider the best candidate for the job." 
Although there have been more female coaches in the past, the pool of female coaches is less deep or wide, which may require more resources to attract them. Ultimately, the goal is to find the best candidate for the job, regardless of gender.
"Having more women in the circle can mean more proactive thinking about advocating for different things for female athletes," McClain said.