SPU faculty receive buyout options
Faculty make tough decision of how and when to resign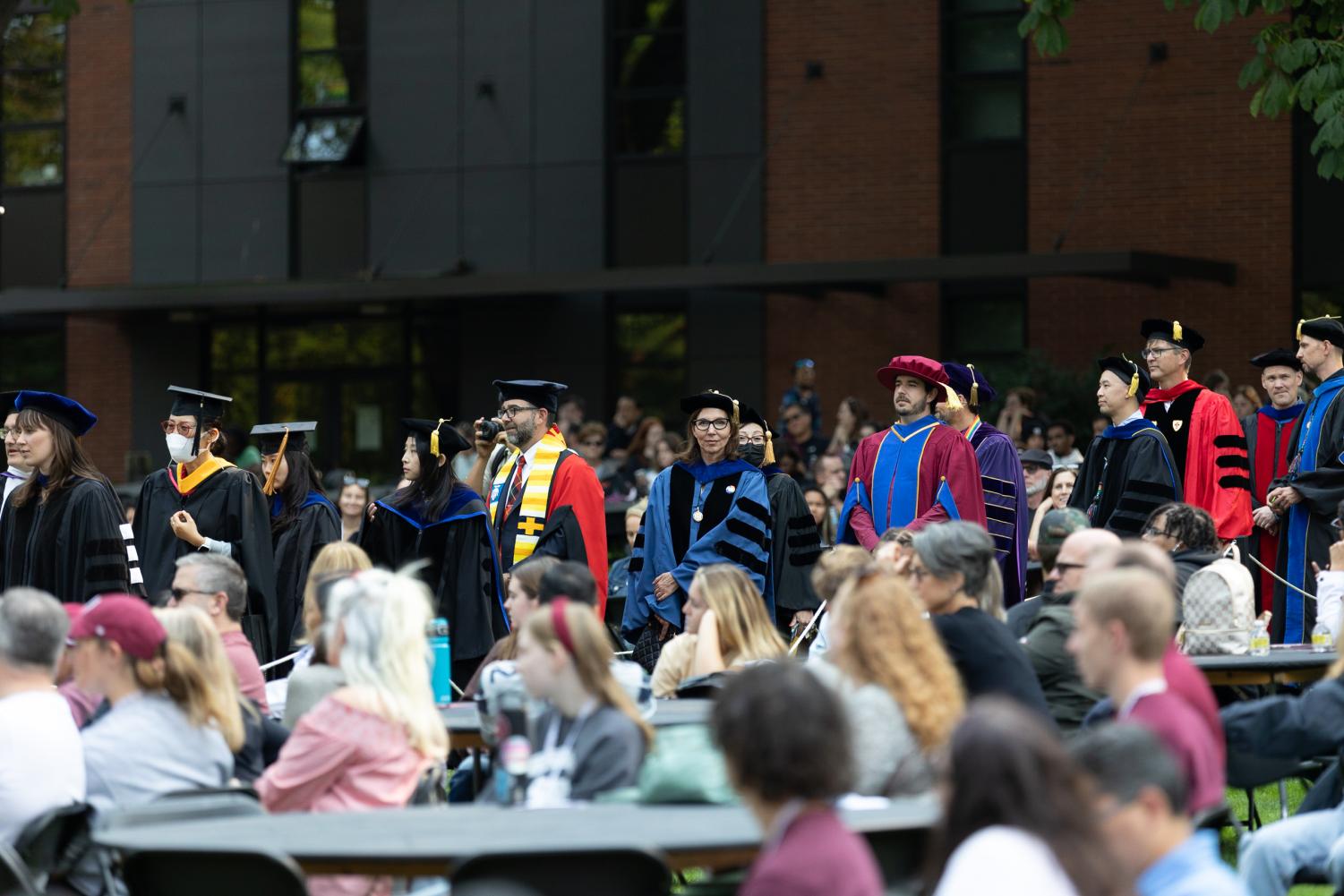 Seattle Pacific University has approached faculty members that have been at SPU for 10 or more years with buyout options. This is tied to budget cuts being made to faculty and programs. A major reason for SPU's budget cuts is the decline in enrollment, and the buyout options are in an effort to meet financial stabilization by 2025.
A buyout is when an employer offers packages for employees that are intended to be removed from their position. Buyout packages may include insurance, sabbatical and additional benefits. Faculty cuts are among the many things SPU is trying to do in order to save money. SPU's offer is called the Voluntary Separation Incentive Program and is intended to reduce personnel-related expenses. 
David Diekema is an associate professor of sociology at SPU and is one of the professors to receive options for a buyout package. Diekema described the general emotions among his colleagues during this time. 
"I've been here for 31 years. This is by far the lowest that morale has been among faculty. It's devastating," Diekema said. "Faculty are completely in the dark as to where reductions are likely to occur."
Diekema was given three options: leave SPU in 2023 with half of his salary as a buyout for the next year; leave SPU in 2023 with a full year's sabbatical for the next year; or teach until 2024 and receive a year's sabbatical afterwards. After some time, Diekema chose to go with the second option. 
"The option I took was the second one, so this will be my last year teaching and then I'll have a full year sabbatical. After that sabbatical year will be when I sever my relationship with the university," Diekema shared. 
Similarly, William Purcell was given the option for a buyout. He is a communications professor and has worked at SPU since 1995. Like Diekema, Purcell opted for a buyout offer. 
"[The offer] put me to where I could teach through the year of my 69th birthday, and then I'll be eligible for a full year of sabbatical leave for the following year," Purcell said. 
Purcell is nearing his ideal retirement age and used that to help him decide whether or not to accept his buyout offer. Additionally, he wanted to make a decision that could help his peers among faculty and program cuts. 
"It worked out for the timing that it fit my plans anyway, and I would reduce our department, and that would hopefully protect my younger colleagues from the possibility of termination," Purcell explained.  
Reflecting on his job at SPU of nearly 30 years, Purcell emphasizes his ongoing love for teaching and for coming to work everyday. For him, leaving SPU will be a challenge. 
"I work with sharp colleagues of various ages. Those are just great conversational people to talk to, it's a joy for me to come to work and talk about things that are of interest to my colleagues," Purcell said. "The other thing is to meet 18 to 22 year olds every year.  [Teaching] is a wonderful way to stay in touch and connect with the world. 
The decision to accept or decline a buyout option may be difficult for some faculty members, especially for those that are not nearing retirement. Diekema feels fortunate for being at a point in his career where he can take a buyout, but he feels for his colleagues. 
"I really feel for the mid-career folk who are probably going to have the hardest time finding academic positions once they leave SPU. My heart just goes out to them," Diekema said. 
Participation in the Voluntary Separation Incentive Program is not required. However, due to SPU's academic program prioritization plans, faculty may be involuntarily let go if their program is eliminated. Affected faculty would still receive severance options in this situation, according to an email sent by the Office of the Provost. As Diekema reflects on the past couple of years at SPU, he shared his perspective on the current situation the university is in. 
"One of the reasons we're here is because of the decline in enrollment that we're seeing nationally. But there are other issues going on as well, like the stance that the board took on LGBTQ issues," Diekema said. "It gave us a lot of bad press, that's likely to negatively impact enrollment. We're in a position where cuts have to be made, but I think some of the seriousness of the financial context we find ourselves in is self-inflicted."