Living between worlds
Life as a sojourner
Sitting alone in a classroom supply closet, crying quietly, Caleb Encinas wrestled with frustrations he didn't yet have words for. He didn't speak English; everyone else in his grade did. He retreated into the closet because of a test he had to take in English, even though his school knew he faced a language barrier.
His family had just crossed the border into San Diego. He had internalized his pain in order to avoid appearing ungrateful for his parents' sacrifice.
So, under the weight of these complications, he isolated himself. This would become the first of many reminders for Encinas that his identity does not fit neatly within the margins of society. It would also lead to his identification with the status of a sojourner; a wanderer.
"I feel like I'm neither from here or from there, but I'm kind of wandering," Encinas said. "That is a theme that speaks into my life a lot."
A self-described middleman, he grapples often with the notion of belonging. As a first-generation Mexican immigrant and student at Seattle Pacific University, he is working on finding his place amidst the in-betweens.
Encinas was born in Monterrey, Mexico. When he was 5 years old, three years after his biological father died, his mother remarried. Their new family moved to Tijuana, a city straddling the border separating Mexico and California. They lived there for three years before obtaining the proper documentation necessary to cross the border into the U.S.
Encinas learned to speak English. Years of assimilation paired with an impressive academic career ensued. He graduated high school as salutatorian. These successes, however, were in part inspired by his fear of being stupid. He measured his intelligence by how well he could assimilate.
Encinas said this is why he identifies so highly with biblical accounts of travelers or sojourners; Jesus specifically. He finds power in the fact that Jesus did not fit in spaces neatly.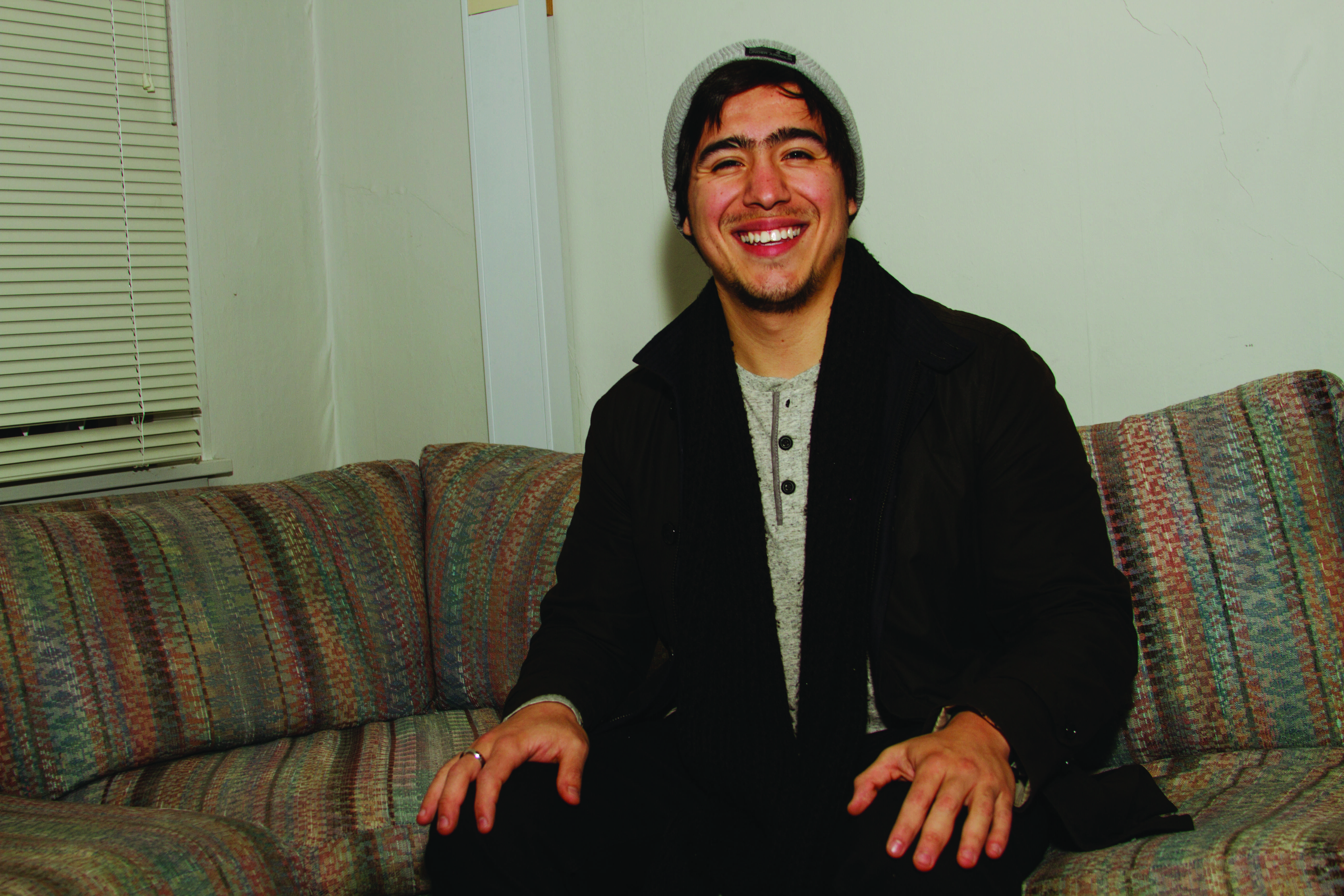 He also is coming to understand the theological necessity of some of the more graphic and even misogynistic accounts in the Old Testament.
"I'd rather be wrestling with these things than follow those things that I think are Godly, and they're just messed up interpretations that reinstate normativity sometimes," Encinas said. "I don't want a faith that doesn't speak into a lot of the ugliness of life."
As a devout Christian, Encinas says he believes that God has always placed him where he has needed to be throughout his life — even when it is on the move. Encinas' moves around Mexico and the United States are in part why he has formed this admiration towards the New Testament's depiction of Jesus as an outcast.
Uncertain in the face of potential policy changes, his family swiftly began the process of applying for citizenship in early 2017.
Encinas began filling out paperwork in March. Later that year, in December, he took his citizenship test. The same month, he was sworn in as a citizen of the United States. Still, these feelings of being on the outside linger. "When I go back to Mexico, I'm not Mexican enough," Encinas said. "And then here [in Seattle], I'm not American enough. I feel like I'm in between."
These political tensions contribute to his commitment to his studies. A third-year student studying Christian theology and sociology, he applies what he's learned toward making sense of his realities. He's also trying to do it in community, which he said combats tendencies he has to isolate himself.
"He tends to withdraw a lot and isolate himself which is ultimately not really good for him," said Encinas' girlfriend Madisynn McCombs, who is also a student at SPU. "He wants to be there for other people, but doesn't let other people be there for him."
Dr. Brenda Salter McNeil has guided him through these hardships, playing a role of friend and advocate.
The quarter Encinas earned his citizenship, he took McNeil's Introduction to Christian Reconciliation course. After the two formed a positive relationship, she began to serve as Encinas' mentor.
In fact, when his parents couldn't attend his citizenship ceremony in Tukwila last December, McNeil did."One of the things I say in my class is that reconciliation cannot be done in isolation; it must be done in community," McNeil said.
"To let him go to his citizenship swearing in alone would have been a violation of my own personal principles." McNeil is helping Encinas uncover the correlations between religion and social issues.
"For Latino students in particular right now in our country, the rhetoric is very polarizing and demonizing, especially for young Latino men," McNeil said. "I believe that when we say we love people, we can't say that with integrity and not care about the policies that impact those people."
With McNeil's support among others, Encinas has found a second home in Seattle.
"Once you are really important to him, and once he considers you family, he will do anything for you," McCombs said.
"He'll put his hands in the fire for you if that's what you need." Encinas is aware of his convictions. His priority above all is God.
"At the end, God wins. I think about it like a relentless pursuit," he said. "I think of it like, 'Hey dude, I want you to be with me, don't go that way.'"
While he makes strides to feel he belongs, he has focused on his faith and community and the ways in which they are synonymous.
"I cannot be Christian by myself," Encinas said. "I cannot follow God by myself."