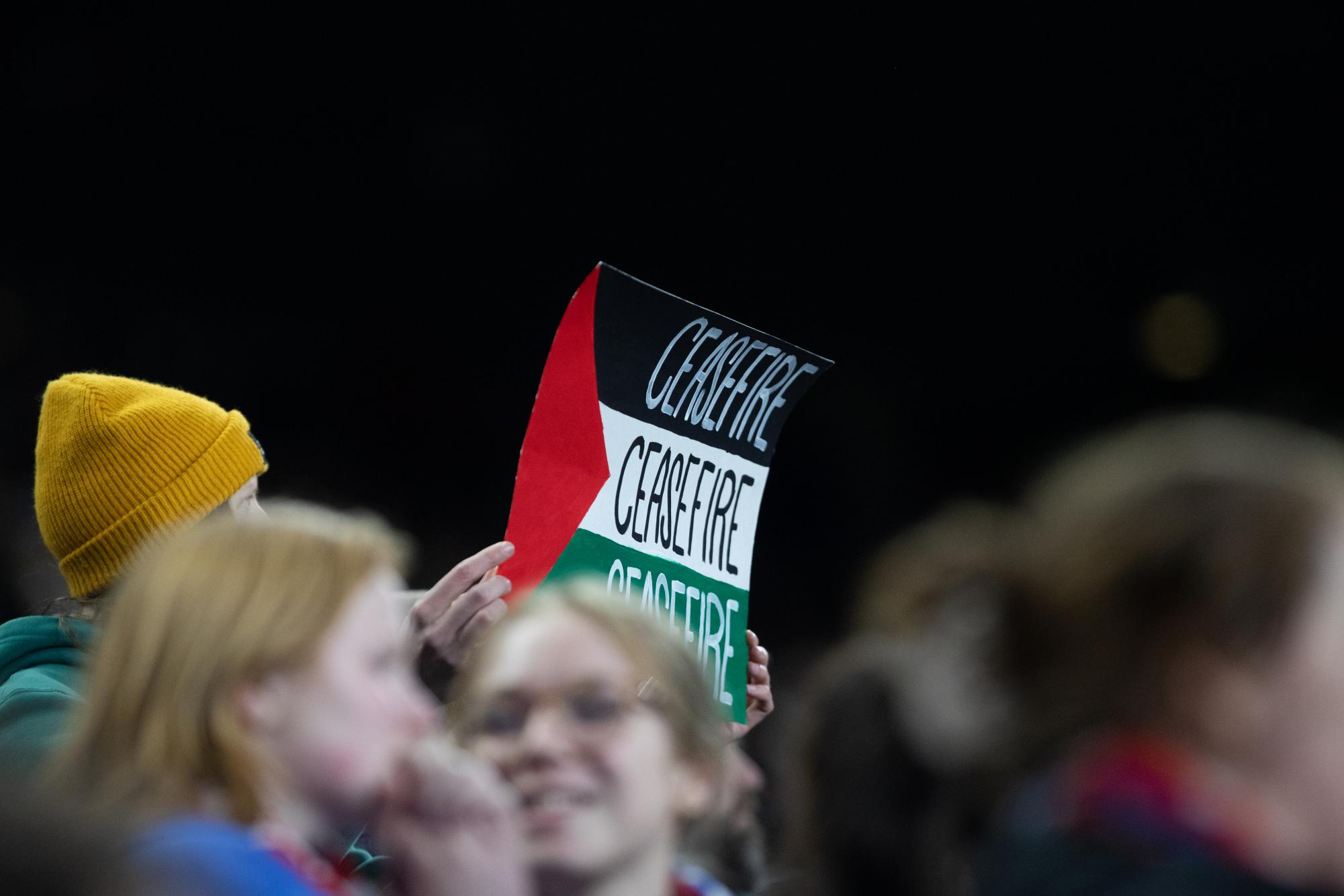 On Oct. 4, three days before the Israel-Hamas war, Seattle Pacific University hosted a panel on the Palestinian and Israeli conflict, focusing on the occupation of Gaza. We had the honor of having Dr. Yousef M. Aljamal, a Palestinian researcher of Middle Eastern Studies, who was raised in a refugee camp in Gaza, speak about his experience. 
In Gaza, due to travel restrictions, Palestinians have limited access to water, electricity and healthcare. Many Palestinians are denied travel across military checkpoints to get preventative healthcare, and their health deteriorates. As a result, people often die from preventable health problems.
This violation of Palestinians' basic human rights is the context that many Americans miss. Every human should have access to water, electricity or basic healthcare, but that is not the reality for Palestinians. Dr. Aljamal describes his upbringing and family history in the Gaza Strip as the story of many. He declared that "Palestinians are not victims, we are proud of who we are."
Considering the context that Dr. Aljamal shared with us, the media that we consume must be carefully evaluated to ensure all victims of war are given dignity and respect. Many media outlets have used the word "unprovoked" to describe extremists within Hamas attacking and taking hostages. It is important to contextualize this representation with history. 
Palestinians have been living under the occupation of Israel, displaced after the U.N. designated part of Palestinian land to Jewish refugees escaping the holocaust. Since then, Palestinians have been denied the fundamental human rights as established by the U.N.. As Dr. Aljamal has shared with our campus, this is the history that has caused the death of his sister and other Palestinians. 
The occupation's consequences show in the death toll of the war. Eight thousand Palestinians, at least 1,000 of them children, have been killed in the conflict, while one thousand four hundred Israelis have been killed. There have also been over 200 hostages taken by Hamas extremists. 
However, it is not enough to understand the cost of human life as numbers. The sheer cost of this conflict on humans' lives is illustrated by the personal stories that writers like Dr. Aljamal share.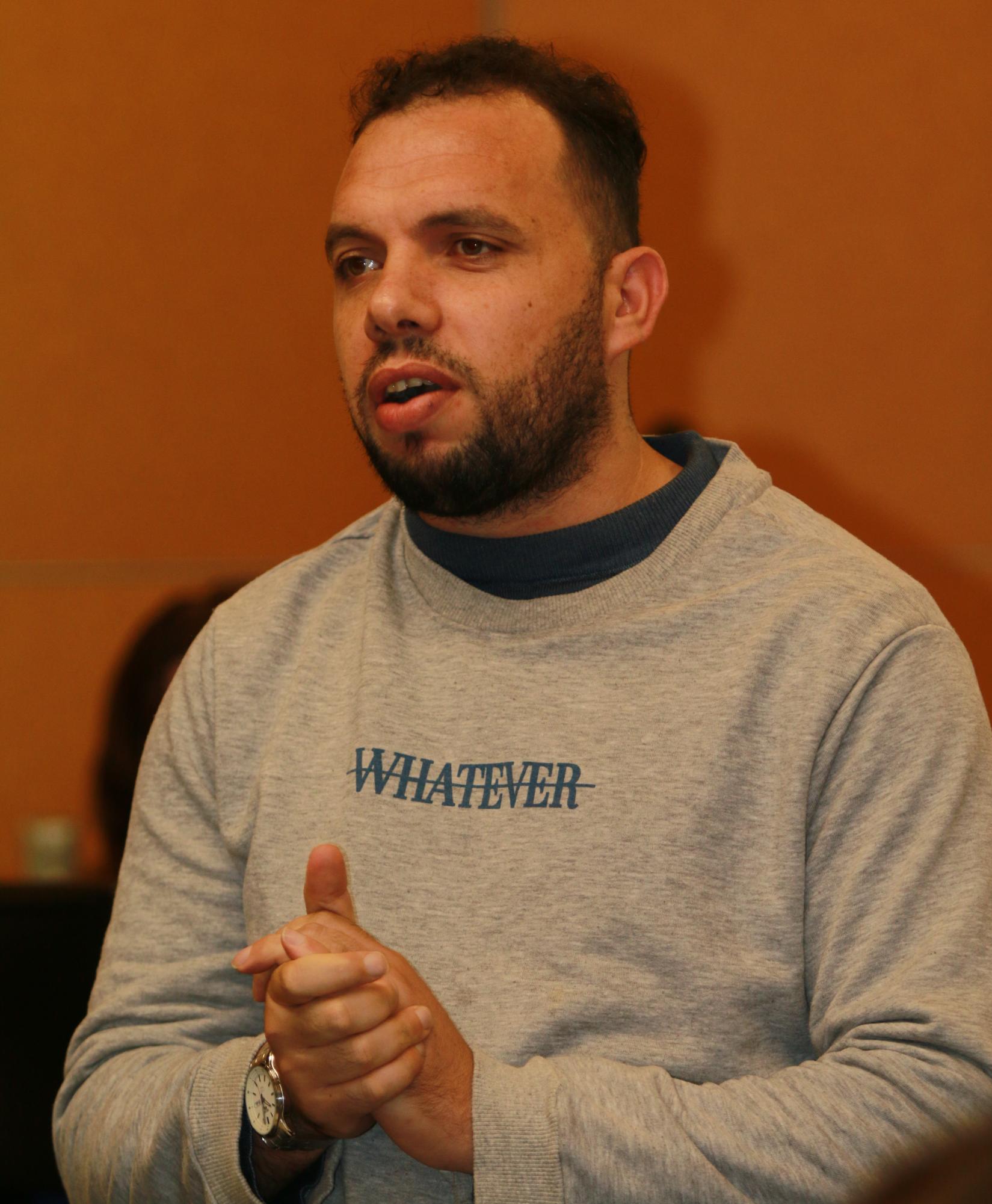 Dr. Aljamal's touching message about the dignity of Palestinians could not have been more timely. As Americans, we share responsibility for the circumstances that led to this conflict. We must remember the humanity of every single person suffering on either side. However, our media coverage of this war has sparked violence, not mourning. 
A Palestinian 6-year-old child was stabbed 26 times by his family's landlord, while he yelled Islamophobic and anti-Palestinian hate at the boy. In Kirkland and the University of Washington campus, there have been violent outbursts between pro-Palestine and pro-Israel rallies.
This violence is distracting from the mourning of victims of war. When looking at death tolls and media, we often forget the stories of survivors. These stories have a unique power of allowing all people to mourn the loss of family members and friends. 
Rather than turning to violence or taking sides, it is important to hold space for survivors. Dr. Aljamal has done just that, sharing the experiences of people reeling from grave and sudden loss. 
In his most recent article, Dr. Aljamal shares that on Sunday, Oct. 15, he lost nine family members who were residing in a residential building in the Al-Nuseirat refugee camp targeted by Israeli warplanes. However, he is far from the only person that lost family members. 
He writes that Palestinian doctors are confronted with the death of their family members as they try to save civilians. Families have no time to grieve, as many people lose family members consecutively. Dr. Aljamal's aunt Somaiya describes the suffering as "The dead have survived, the living have not." 
As humans, we must share in mourning all war victims. Numbers do not capture the sheer suffering that swallows this conflict, the experiences that people share bring us to the only solution: An immediate cease-fire, allowing time to mourn everyone who has been killed in the war. 
If we as Americans, who are funding the deaths of many, do not inform ourselves and listen to the people who have shared their stories, we are jeopardizing our humanity. 
Churches for Middle East Peace (CMEP) asks people to call on members of Congress to support a cease-fire and protection of civilian life. To make change, follow this link and get involved in contacting members of Congress.