Thriving together on and off court
Shaw Anderson and Zack Paulsen, roommates, friends, teammates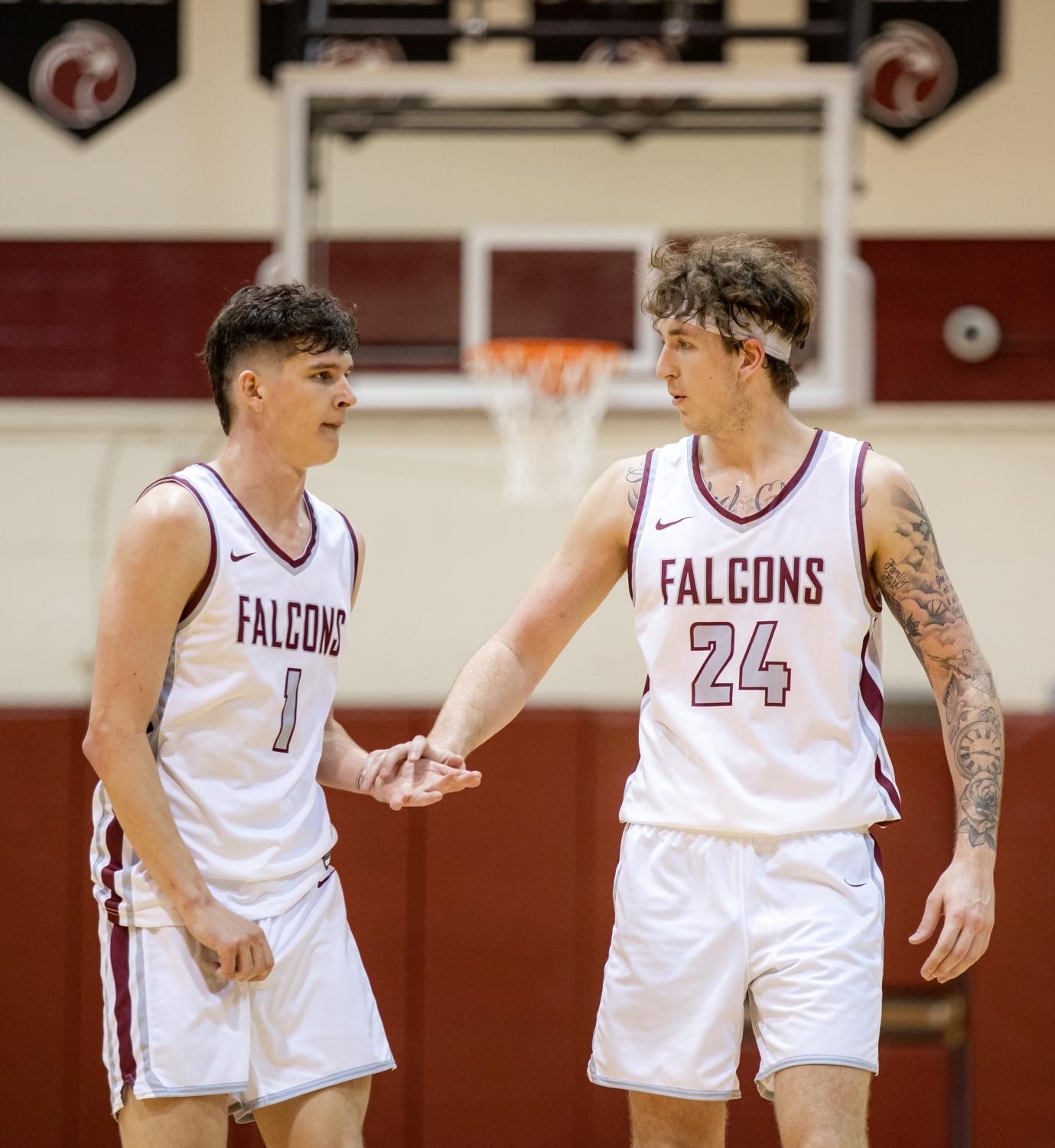 Seniors Shaw Anderson, a communications major, and Zack Paulsen, a finance major, are currently the top scorers on the Seattle Pacific University men's basketball team, averaging 19.8 and 12.3 points respectively. They have been part of the team for each of the last four seasons as a forward and guard. In addition to being teammates, the pair have also been roommates and best friends for all of their time at SPU. 
Having attended different high schools, the pair met through the basketball program of the Amateur Athletic Union and have been inseparable ever since.
"We played on the same AAU basketball team our senior year, so we really started knowing each other the summer before our senior year of high school started … that's when we really, I think, started to become friends. I wouldn't say we were super, super close, but we knew we were going to the same school, so it obviously drew us together," Paulsen said.
According to Anderson, a benefit of his friendship with Paulsen is having accountability for each other and being able to communicate efficiently. 
"I think that when you know someone well off the court and trust them and have a good relationship with them, it helps you on the court, because you can just say whatever needs to be said … if he's doing something wrong or has to fix anything …. And it's just like accountability because you know when the game's over, you're still going to be friends, so you can do what you need to do," Anderson said.
"Having that relationship off the court and just being so close … you really can have that accountability. You can't talk to everyone the same way, but if you have that outside relationship, you know that everything said on the court isn't necessarily personal, so I think that definitely helps our relationship on the court …. Playing together for four or five years, you get to know what each other do well and what each other lack, and you can help each other through that," Paulsen said.
While they know nothing is personal, Anderson and Paulsen make an effort to keep their lives on and off the court separate.
"Shaw's not very high maintenance. I think I can be a little high maintenance sometimes, but I think we keep any drama or issues we have in basketball away from our personal life. We have a good relationship outside of basketball … I wouldn't say it affects it in any negative way," Paulsen said.
While their friendship does help their teamwork, the pair attribute their top-scoring positions more to their experience and seniority.
"We've been here the longest out of everyone on the team, and I think that has a lot to do with it. The leadership role we have on this team, having the coaches and the other players look to us as leaders, has helped our confidence and helped us to play how we know we can play, and I think that drives the points," Paulsen said.
The pair do not plan to continue playing together following graduation. While Anderson fully intends to pursue a professional basketball career, Paulsen believes his basketball days are nearing an end.
"I think after college, I'll probably be done playing basketball just to move on to the next chapter of life. Even if I wanted to play, Shaw's pretty filthy, so he'd probably be in a higher division. I think he's going to be just fine playing basketball for a while. I'm going to go do something else," Paulsen said.
Head coach Grant Leep has been able to experience the pair's journey from the start.
"They played in the same club, so we got to see a lot of them together …. They have a special relationship [that's] continued to develop over time," Leep said. "I think their relationship and friendship and the chemistry they have definitely helps. They're both good people, and I'm proud to be part of their journey." 
Though their time as teammates will eventually end, Paulsen and Anderson are certain they will always be friends.
"We've been here, and we've been through so many other teammates, and we've had the opportunity to build so many relationships with other guys, but ultimately, we're always going to be boys. It's something that's bigger than basketball and bigger than school. Shaw's someone I think I'm going to be friends with forever," Paulsen said.