Hopes for the future
Striving for open conversation on campus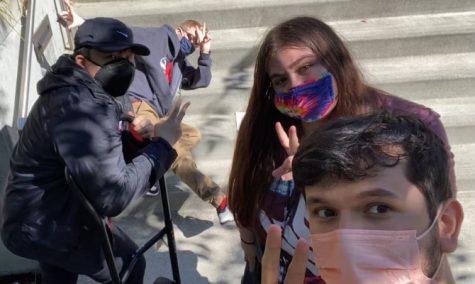 As I've met the wonderful people of the SPU community, it has been strange introducing myself as both a person and a news reporter. Being the news editor, I've had the opportunity to hear a wide variety of opinions regarding all sorts of issues. From the discussions occurring on campus, to the issues the greater Seattle area faces, The Falcon news team and I do our best to ensure coverage is as unbiased and well-presented as possible. However, I would like to write today not as the news editor, but as a student and member of the community.
In conversations with friends and peers, I have learned a lot about the different ways people view the world. At times, it can be hard to hold conversations with people whose opinions seem to differ from mine at a fundamental level. Still, I value those conversations dearly, as they've taught me to dig deeper and think harder. I do my best to ask why, and I'd like to encourage the SPU community to do the same.
It is my dream to create a community full of love and conversation at SPU during my time as news editor. As a team, we strive to give everyone on campus the opportunity to voice their reactions and stories on everything and anything happening on campus. However, remaining anonymous is often a concern for students, as some fear giving a statement could lead to public backlash.
I'd like to remind you all that the purpose of The Falcon news team is not to 'call out' or 'expose' anyone, but instead to keep all members of the SPU community informed on important events, and the other sections are meant to be outlets for writers and students to make their voice heard. I ask that students and staff alike be brave and voice their thoughts and concerns.
I'd also like to thank everyone who has contributed to The Falcon in the past. As news reporters, we don't write stories, we retell them. It's thanks to all who interview and answer questions that The Falcon can continue to serve the community. I hope as the year progresses, we get the chance to hear from a wide variety of voices. I encourage everyone to follow and interact with our social media, and for passionate people to contribute to our perspectives section. All voices are welcome and encouraged at The Falcon, and I look forward to serving the SPU community for another quarter.