Keep the Fire Burning
Former SPU runner Turner Wiley places 18th at the Boston Marathon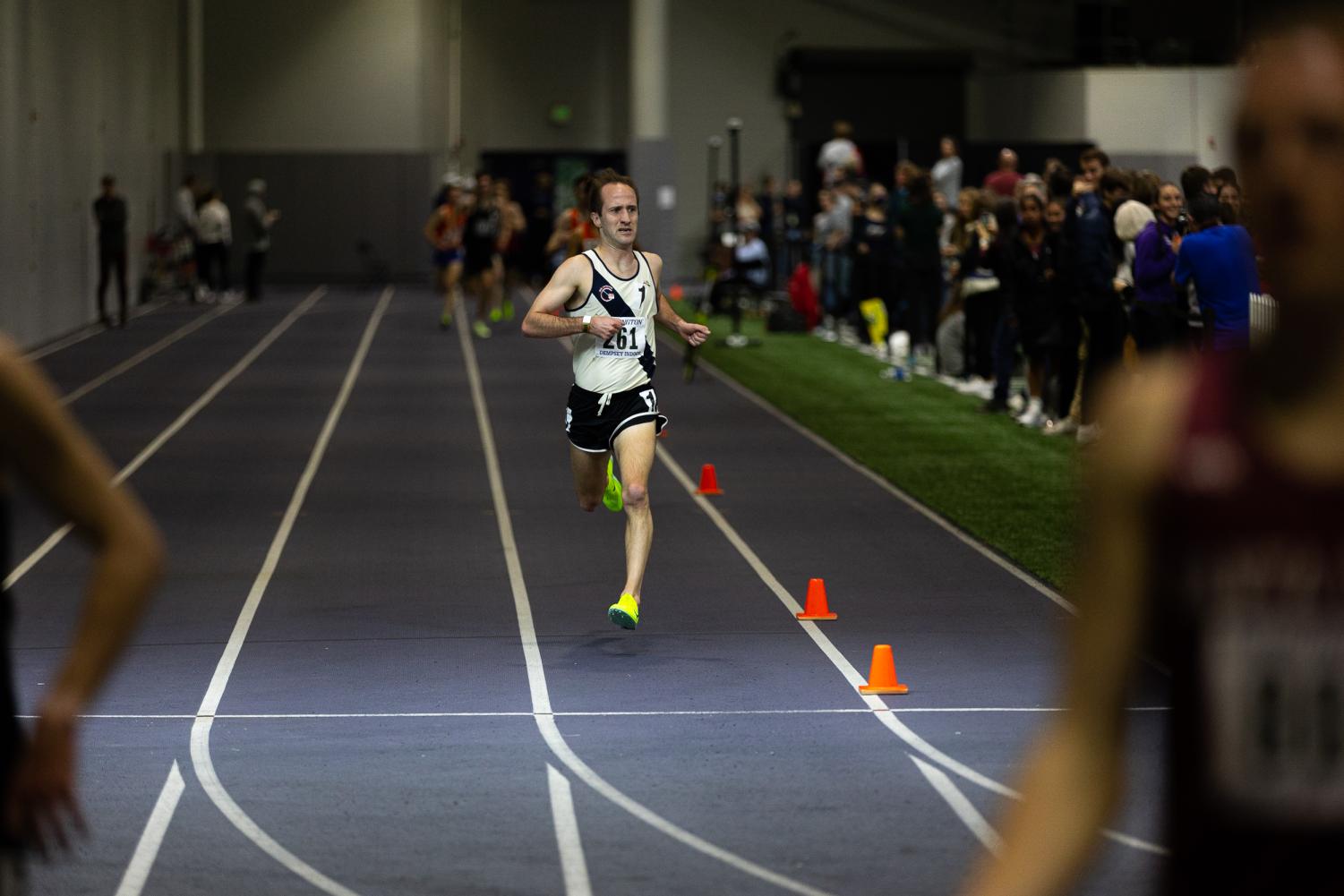 One of the most important things about an athletic journey is that it is a journey – it starts somewhere and ends somewhere very different. For Turner Wiley, who graduated from Seattle Pacific University in 2016 as a human nutrition major, his athletic journey continues even to this day. On April 17, 2023, he placed 18th overall in the Boston Marathon and 7th among American runners. 
Wiley says that he has had a long journey between the end of his time at SPU and his performance in the Boston Marathon.
"I moved on to the marathon after graduating SPU, and I've found some good success in it," he said. "I wanted to have some success prior to [running in Boston] just because of the level of prestige that it has. I competed in the 2020 US Olympic Marathon Trials and then coming off of that, I've been running some of the world major marathons that are here in the US … Then, I was invited to run in Boston in the elite field."
Wiley's journey does not end here. He expresses an aspiration to one day compete in the Olympics but notes that doing so would be an arduous task.
"I would absolutely love to make the Olympics, but I know I've got a ways to go for that. I'm not saying I couldn't do it, but I know there are some gaps I need to make up," he said. 
To qualify for the Olympics, an American marathon runner has to do two things. First, they must achieve the Olympic A Standard for the marathon, and second, they must place in the top 3 at the American Olympic Marathon Trials. Wiley mentions that he has work to do to achieve these things:
"Right now, I actually don't have the Olympic A Standard, I've only run 2:11 for the marathon," he noted. "I'm close … I think I'm right there. I think that in maybe a year or so, I could probably hit that A Standard. But then, you also have to do it on the day. And you have to finish top 3 in our Olympic trials, which is a feat of its own."
Wiley still carries some of the lessons he learned from the coaches at SPU. He expressed some of his gratitude towards the school's coaching staff.
"I credit Chris [Reed] a lot for helping me with the building blocks," he mentioned. "One thing Chris said that always stood out to me was that he used the phrase, 'I can't light the fire for the athlete, but my job is to help the fire keep going,' and I remember coming on, I was always eager to do more, and I think Chris kept me controlled and not doing too much."
He also credits Coach Reed for helping him understand the importance of hard work and determination.
"Another thing Chris always used to tell me was that hard work beats talent," he noted. "I think that's extremely true. Someone who is not willing to put the work in is not going to find the same level of success as someone who is willing to work hard and put their head through the grindstone."
Wiley expands upon this idea to offer some words of advice to current college runners.
"There is a lot more to it than just what's in college. As long as you're determined enough, there is no one telling you that you can't run post-collegiate," he said. "A lot of collegiate [athletes] think you can't do it unless you're getting a pro sponsorship, and frankly, that's not true. If you're determined enough, you can do it."