Faculty responds to impending program cuts: "Are we still a liberal arts institution?"
Cuts, layoffs to be finalized late May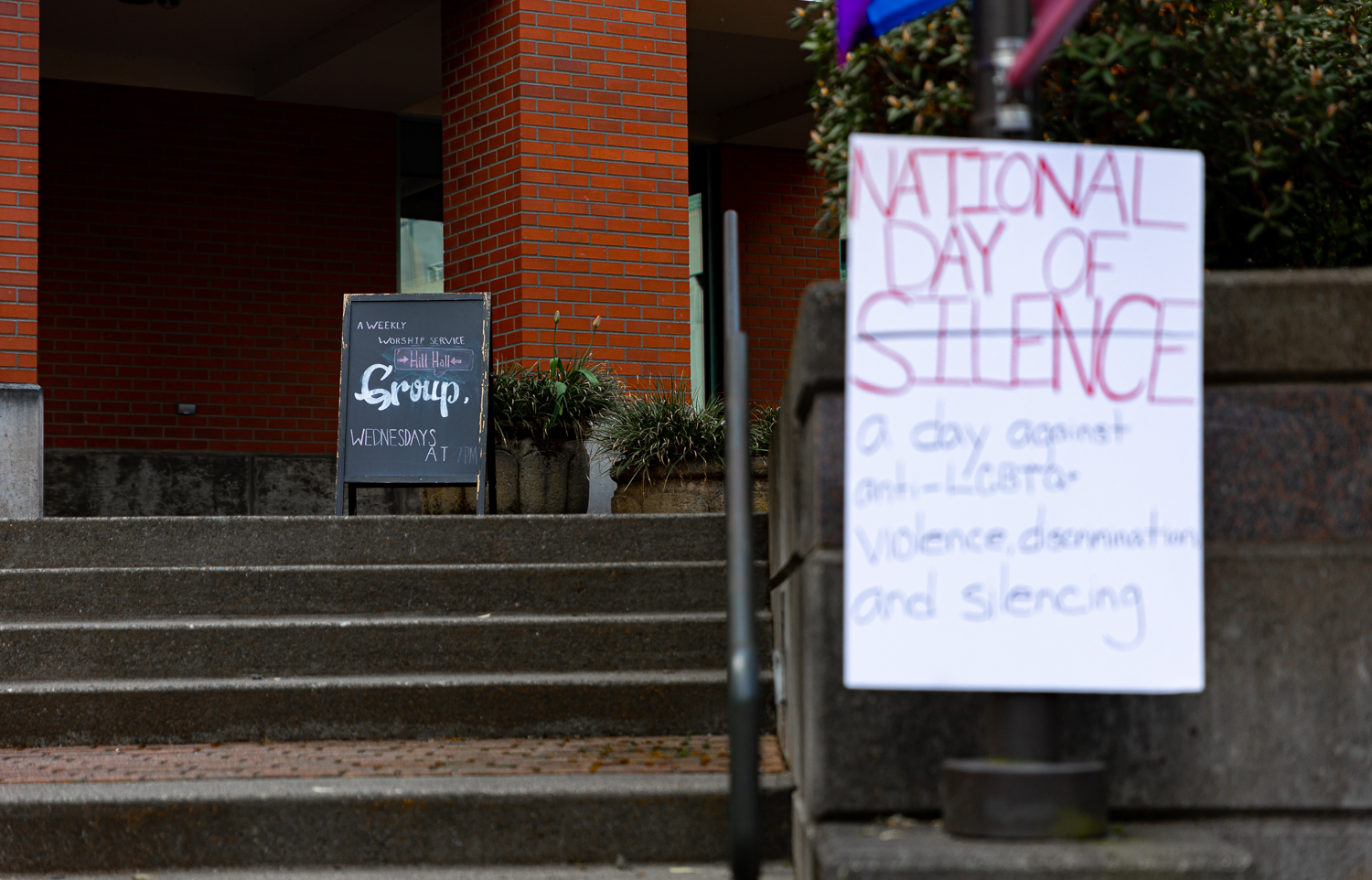 For the third year in a row, Seattle Pacific University is met with a budget deficit. For the duration of the 2022-23 school year, a committee of faculty members from all six of Seattle Pacific University's schools has been tasked with making decisions to cut SPU programs and lay off faculty members, all in an attempt to return SPU to a financially stable status.
Patrick McDonald is a philosophy professor and has worked at SPU since 2001. McDonald is set to take a sabbatical after this academic year before leaving the university completely. McDonald admits the process of cutting programs is a challenging one, but he can see why the university needs to make these decisions. 
"This is a terrible process to go through. But we have to do something like this because our enrollment numbers are down, [and] we simply can't continue to sustain the number of faculty positions that we now have," McDonald said. 
However, McDonald is able to see how the budget deficit and the program cuts have taken a toll on the SPU community.
"Spirits are definitely low. It's discouraging because, personally, I feel like our board has put us in a position where we have to go through this terrible pain in order to maintain this commitment to an employment policy that is deeply unjust. And that just feels terrible to me," McDonald said. 
The employment policy McDonald is referring to is SPU's refusal to hire openly LGBTQIA+ applicants, a hiring policy that has been at the center of an ongoing lawsuit. 
In late April, an email from Provost Laura Hartley was sent to SPU faculty exclusively, sharing the current recommendations by the faculty committee for which programs to cut in the future. These recommendations are strictly suggestions, and the decisions to cut the following programs have not been finalized and are subject to change. Until May 5, faculty had the opportunity to review the recommendations from the committee.
"So then the faculty get a chance to see what [the recommendations] look like and then give our comments. You know, like, 'did you look at this?' 'What about this program?' 'What about this need?' You know, 'Is there anything we can do to stop this now?'" McDonald said. "On May 1, there was a two-hour forum where they presented some basic, you know, 'here's how we went through the process to produce this report.'"
The particular list of recommendations McDonald is referring to was sent in an email on April 28 for faculty exclusively. The email, sent from the provost, summarized some of the suggestions for program closures.
The document recommends the closure of multiple programs, including the film studies major, the interior design major and the human development and family life major, as well as altering the integrated studies major.
While this is a hard time for many faculty and students, ASSP vice president and president elect Rayna Martin, a third year politics, philosophy and economics and honors major, is thankful for the work that has been and is being put in to make this a smooth transition.
"I am very proud of all the hard work from faculty that has gone into what has been a super difficult process," Martin said. "I am always able to provide support and camaraderie to students in the ASSP office in the SUB."
In an email sent to all SPU students, faculty and staff on April 26, Hartley announced that while the faculty committee is in the process of making recommendations for program cuts, decisions are not to be made final until approval by Interim President Pete Menjares and the board of trustees in late May. 
Christopher Hanson serves as the director of music education and orchestral activities at SPU. He had one of his programs, the music education major, removed from the university this year. As an instructor that has dealt with the loss of a program, as well as a person who has had many conversations with fellow faculty members, Hanson makes it clear that everyone at SPU may experience the budget deficit differently. 
"It has a radically different impact on the various programs and subsequent faculty lines across campus. So there is no sort of 'monolithic experience,'" Hanson said.
With the budget deficit, Hanson has come to realize how arts programs are viewed when it comes to budget cuts. Despite being a liberal arts university, SPU is having an easier time cutting arts majors over other programs. 
"Fine and performing arts are always more vulnerable. It doesn't matter what university you're at, it doesn't matter how big the university is. The arts are often lower enrolled in terms of declared majors at any university statistically.  So if there are going to be cuts, smaller programs are at jeopardy," Hanson said. "So specialized programs – the film studies program is suggested to be cut. Smaller, specialized programs within communications or English or things like that." 
This trend of cutting specialized majors is difficult for many, especially for the faculty and students with a passion for these programs. Hanson further explains his thoughts on this challenging dilemma. 
"There's a tension that exists – anxiety, frustration, mourning, that faculty are going through. There's this sort of philosophical need for liberal arts institutions to advocate for and represent a broad and diverse offering of subjects and majors and experiences. That's arguably what makes a liberal arts college a liberal arts college as opposed to a research institution," Hanson said. "One of the things that we liberal arts institutions pride ourselves on is that we offer a broad range of majors and courses …. When cuts happen, those things get lost. Then there's this fear of, 'Well, are we still a liberal arts institution?'"
While program cuts are in the process of being finalized, students with declared majors that are cut do not have to worry about losing the ability to obtain their degree. For example, if you are attending SPU and declare a film studies major before it gets cut, then you are still guaranteed a degree in that field as long as you meet graduation requirements, and SPU is required to 'teach out' programs. Hanson compares this process to a business contract. 
"When you come in as a student you are given a student handbook. I think people very easily, like a contract to get a cell phone plan, will sign off on it, wave off at it, and not think anything about it," Hanson explains. "That is a contract, and the university is bound to honor that contract."
The Falcon contacted Provost Hartley for a comment but did not hear back in time for publication.
As the committee, interim president, and board of trustees finalize the decisions to cut programs and reduce staff, the budget deficit may continue to affect the SPU community in many ways. Hanson offers sincere advice for students as they wait for the final results of the budget cuts. 
"[Students] should utilize and maximize every resource made available to them. Appreciate the people that want to see you successful," Hanson said. "Everything else? F— it. It is not worth your sanity, your faith, your spirituality. I am so disheartened by people who have negatively been impacted by the university, outside of the institution, that I don't want to continue seeing that happening. Stay true to yourself, take care of yourself, and let everything else happen."