Finding community in chaos
New SPU class takes on religious trauma, queer issues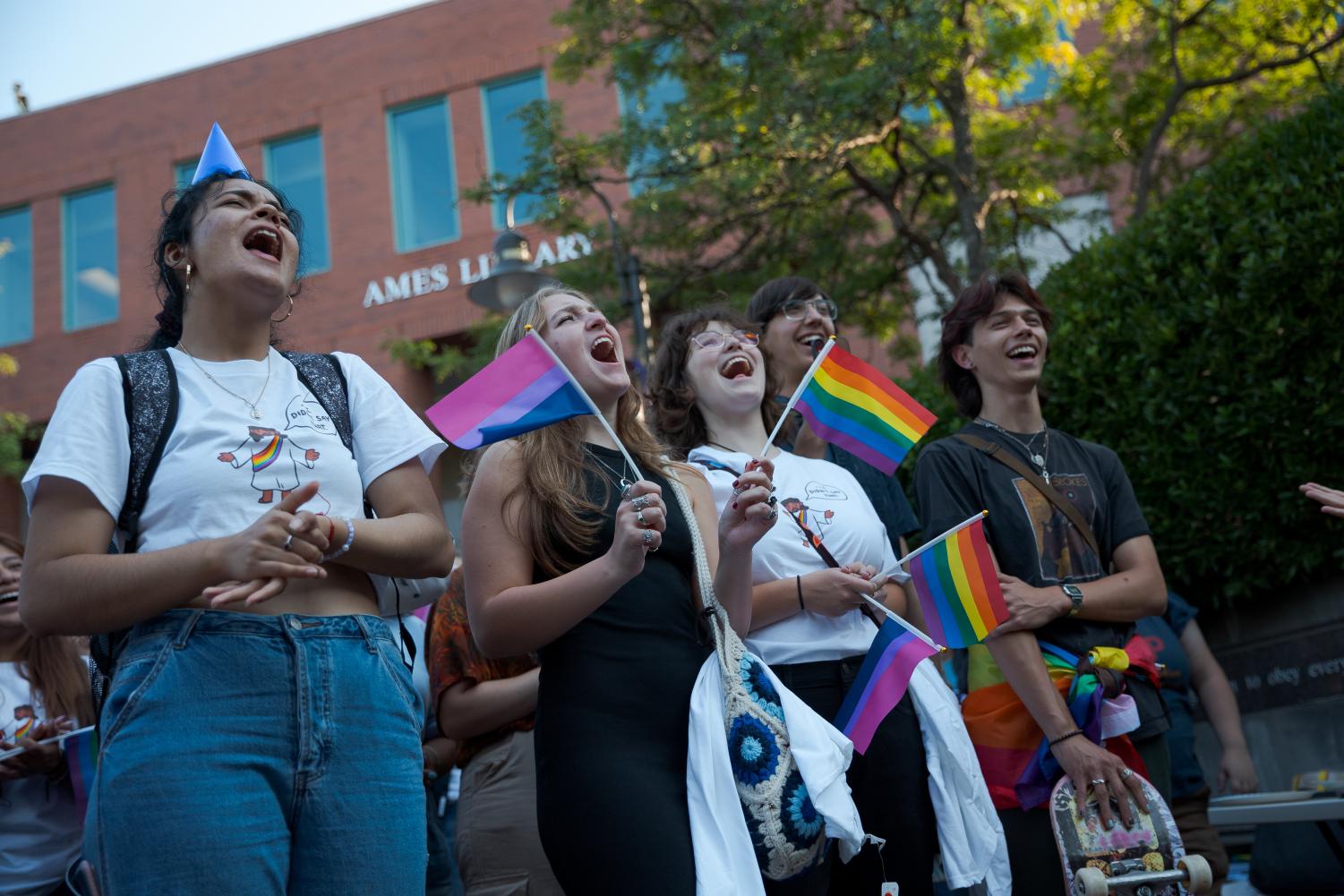 With the current issues occurring at Seattle Pacific University, including the controversial hiring policies against potential faculty who identify as part of the LGBTQ+ community, Queer Narratives is the perfect University Colloquium class for incoming freshmen. This class is especially useful for those who may not know the events happening on campus. Students who took the class when it was offered for the first time in the fall quarter of 2022 reported enjoying the safe place the class provided. 
The class was designed to discuss what it is like to be Christian as well as queer in a climate where someone might feel like they must choose between their identities. The curriculum of the class is built around "Oranges are Not the Only Fruit" by Jeanette Winterson, a novel about a queer English girl in the 1950s who is also raised to be Christian. 
Amanda Keithley, the Queer Narratives teacher, found that the book was easy for students to connect to despite the 70-year difference between 2023 and the period in which the book takes place. 
"We read a chapter of Jennette Winterson's novel every week and based our discussions around its themes, as well as talking about SPU and the culture here, including the protests and what's going on around campus," Keithley said. 
First year psychology major Gail McMillan felt that the book was a good addition to the class because it brought people together. 
"I think it was necessary to read since it talked about religious trauma and people told to keep their identities quiet for fear of shaming others, specifically those that don't have any business talking about someone's sexuality," McMillan said. 
The discussions surrounding the themes of the novel were helpful for students to express their opinions and relatable experiences. Students were encouraged to learn about the queer experience and what they could do to make their fellow humans' experiences easier.
It was also essential that queer students were able to express concerns and life experiences they had both in the closet and out so they could understand how their identity tied into navigating their faiths.
"My class was made up of all queers and allies, so everyone was open to talking about their own identities and their own relationship to what's going on on campus," Keithley said. "A lot of students at the beginning of the year expressed fear and apprehension around joining this university. Some didn't feel that the university was very clear about what was going on when they first decided to come here."
First year apparel merchandising major Allana Cook was unsure what the class would entail before she took it and instantly became curious to understand. 
"Honestly, I took it because I wanted to know what a queer narrative was. I enjoyed how it was a safe place to share experiences in our lives about being queer or the message from churches on what it means to be queer," Cook said. 
Keithley also noted that the secondary purpose of the class was to build a foundation of community between students struggling with similar things. She wanted to teach them how to take back a little bit of control within the chaos. 
"I saw hope in my students when they saw what other students have already started to do in protests. A lot of them have joined the movement and found a community on campus, despite the hiring policies and everything that's going on," Keithley said.  "My students were able to form a community in that class, but also many of them became friends outside of the class too. I also saw many of them at different protests, so that was special to see how they were all coming together around these topics."
If she can teach this class again, Keithley would love to read the novel again and also open the floor to what her students wish to discuss as the SPU board's challenges continue, and they adapt to the school's resistance. 
While this class gives back hope to fearful students, Keithley also cannot help feeling apprehensive about the lay-offs and canceled classes.
"I thought about being challenged by the board when I was crafting the class, but I think freedom of information hopefully protects our ability to teach this class. I hope that figuring out what it means to be Christian and queer is something that people would want to support," Keithley said. "Our students are really struggling right now. We have an outlet and community to really dig deep and discuss these big things."
For any future students who are interested in discussing the intersections between Christianity and what it is like to be queer, Keithley is open to answering any questions about taking this course. She wants students to consider taking her class to understand the stories of queer students and the struggles that students, faculty and the university itself are facing. 
"I would love to invite future SPU students if they so choose to be a part of this very complicated place, to take this course if they are interested in queerness in general, or queerness in Christianity," Keithley said. "Allies are more than welcome to join and to learn about what it means to be queer in a school focused on Christianity."