Practice makes performance better
Preparation, excitement for this year's Talent Show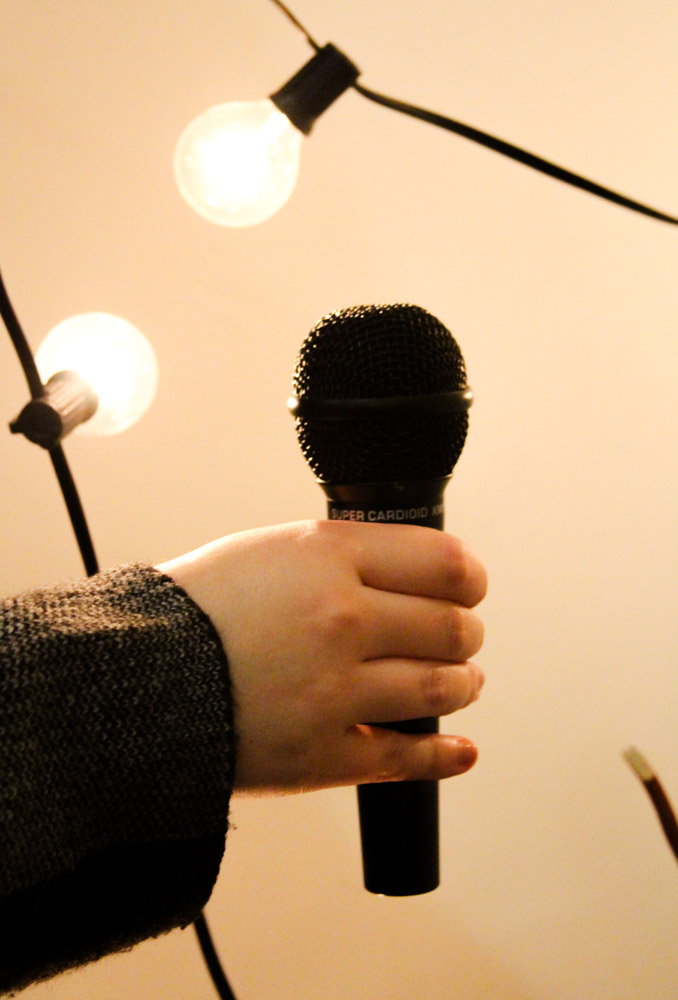 The anticipation is almost tangible as the members of the dance crew, Ante Up, prepare for Seattle Pacific University's annual Talent Show, to take place in a couple weeks during the university's Homecoming and Family Weekend.
"Seeing everything come together will be really exciting," sophomore and captain of Ante Up, Christy-Anne Villanueva, said. 
Ante Up is a dance group on campus that offers classes weekly for students of all skill levels. Their next performance to be at this year's Talent Show. 
The group is working tirelessly to ensure their performance is at its best and expressed their excitement to share their passion with the public.
Villenueva and Quinn Laulainen are sophomores in their second year as performers with Ante Up. Both share a great passion for dancing and have become great friends through the group. 
Both Laulainen and Villanueva have been dancers for most of their lives and love that Ante Up is an avenue through which they can continue their passion. 
"Dance is a really different expression of art and emotions, and you get to meet so many different people all focusing on one passion," Laulainen said. 
"This club was initially built as a hip-hop club because of the diverse culture and dance style," Villanueva said. 
There are various elements of the preparation process and weeks of hard work that go into a performance at this level. 
One aspect of preparation involves auditions that, while a lengthy process, allow the team to bond through their many hours of practicing. 
"We had auditions for performance group last quarter and have been meeting since the second week of school to prepare for the show," Villanueva said.  
Delving deeper into the creative process, Villanueva shared how they planned their performance.
"This year we wanted to do more of a storyline," Villanueva said. "We had a theme based on what we wanted to showcase and, based on that, we picked the music." 
Ante Up is primarily a hip-hop dance group, meaning the style of music is focused on '90s and 2000s era hip-hop and R&B. The group plans to include music from that era as well as current artists like Lizzo whose musical style pays homage to the earlier artists.
"The title of our piece is called Juice Box and it's basically about bringing people together to have a great time through music," Villanueva said.
Through this performance, the group plans to spread a message of unity, and Villanueva explained that the dance is high energy.
 "We really tried to bring a vibe of people having a good time together," Villanueva said.
Villanueva said that her passion for dance comes from the ability it has to bring people together. 
"Dance is very universal and it's really cool to have that community here at SPU," she said. 
Ante Up hopes to convey this sentiment to the audience with their routine. 
"Seeing it all come together, and seeing everyone have a great time," Villanueva said  when asked about the most exciting part of performing for the talent show. 
"You don't always know how a routine will turn out, but in times where everyone has full-faced makeup, with the costumes and lighting … that's when your adrenaline is at its highest." 
Laulainen looks forward to finally sharing with the public what they have been working hard to perfect.
"It's fun to show what you've been working so hard on for so long, and being able to say 'hey, look at this cool thing we did!'" Laulainen said. 
"I'm definitely proud of this routine, and I'm so excited for people to see it."
To get involved with Ante Up, email [email protected], check out their intramural classes, or look out for information about the upcoming Winter auditions.