PICCA, Ohana combined event approved
Island Fest to replace seperate signature events
Monday night, Jan. 27, surrounded by onlooking members of Seattle Pacific University's Pacific Islanders Club of Cultural Arts (PICCA) and Ohana 'O Hawai'i clubs, student senate voted to approve funding for their joint signature event "Island Fest."
The proposal, titled 2019-2020-002-G, originally requested that $4,500 from ASSP's Club Programming Fund be allocated to Ohana and PICCA for the event.
However, the proposal was amended by Sen. Cade Heron during the meeting to instead allocate $6,000, which was ultimately approved. The vote was nearly unanimous, with one abstention and no nays.
Many members of both clubs attended the meeting to speak on behalf of their clubs or show solidarity and support for their event.
Island Fest, which is scheduled for May 3, 2020, will combine the efforts of Ohana and PICCA and focus on Pacific Islander culture as a whole. Food, live music, dance performances and culturally educational activities will all be included. This will be the first time ever that the two clubs co-host an event.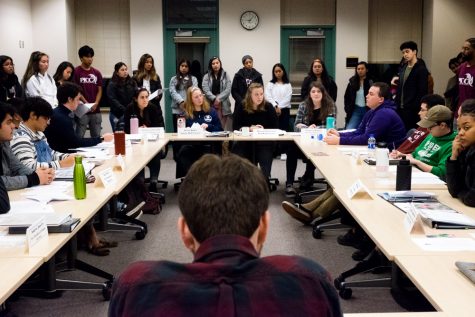 In the past, Ohana and PICCA have hosted separate events: last year, PICCA's "Heart of the Pacific" and Ohana's Luau were both very popular, successful signature events for campus. This year, the two clubs decided to join forces for one, larger event, which encompasses all aspects of Pacific Islander culture and hopes to educate campus.
Even with the increase, the $6,000 total for Island Fest is still nearly $1,500 less than the combined total of PICCA and Ohana's signature events last year.
"In Martin Square we're going to have booths to educate people about the culture. We're going to have a Samoa booth, a Hawaiian culture booth, a Māori booth and a Chamarro booth," PICCA President Patrick Kealohilani Balbas explained.
Food will be included with ticket price and served in Martin square. Activities such as basket weaving and ulu maika, which Balbas described as "Hawaiian bowling" will be available, and live music will also be featured.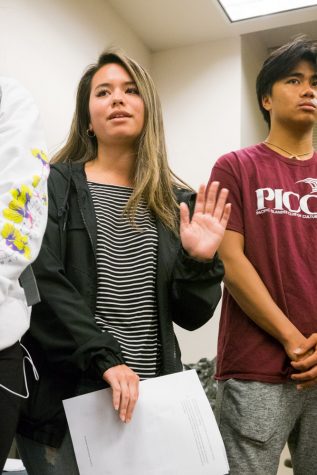 The event will then move to Upper Gwinn Commons, where the performance section will take place. Dances from many different cultures will be performed, for a total of about an hour.
ASSP Vice President of Finance Liam Smith spoke at length about the funding aspect to his fellow senators, answering questions about the club fund and other financial concerns.
He clarified that the club fund still has $7,004 in funds that rolled over from Autumn quarter, and expects to receive an additional $4-5,000 for Winter by the end of the week.
"When prospective students are able to see their culture, or even something similar to their culture being on a college campus, they can feel at home when they are not at home," Pierce Salva, PICCA founder, said.
"If you look at our roster, the majority of our students are not people of Pacific Island descent. They are learning about who we are as people; they are learning our traditions and values and customs, and this is the only way that our culture will survive in the long run."
In other business:
Aly Cotte was unanimously appointed to a senator at large seat as a pro tempore senator for Kayla Mullings. Cotte will be able to vote on the senate floor beginning Feb. 3.
Annalee Erickson was unanimously appointed as the senator for the School of Business, Government, and Economics. Erickson will also be able to vote on the senate floor beginning Feb. 3.