Allocation decisions made
Limited funds for club's signature events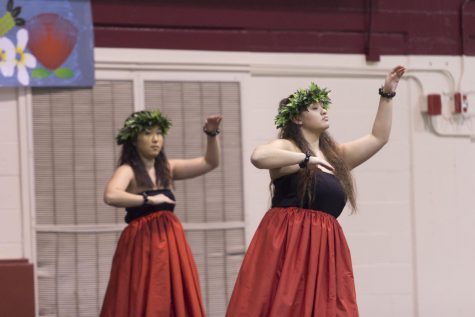 Allocation board has come to a final decision regarding the divisions of their funds for this quarter, which — among other things — will affect funding for clubs' signature events.
In Monday's ASSP senate meeting, Vice President of Finance Liam Smith announced that the final numbers for this autumn quarter have been decided by allocation board.
$5,500 have been allocated to the club fund, $3,157 to the general fund, and $300 to the conference fund.
Smith clarified that the club fund is used to fund clubs "outside of their regular budget," meaning things such as signature events. The general fund is used for funding requests that come through senate, such as the Sounders tickets that were purchased earlier this quarter for students to buy,  and the conference fund pays for students to attend relevant conferences as they request them.
Smith said that the club fund was given the highest allocation because allocation board wanted to prioritize their obligation to clubs.
"We put this as the highest number because we believe in funding our clubs, always," he said.
ASSP President Nathan Samayo raised a concern about the club fund allocation, worrying that it would likely be too low to compensate for the number of signature event requests he expects senate to receive by the end of the quarter.
"For signature events, if we approve three, or four maybe, I feel like that's obviously going to go over 5,000. Can we approve budgets if we do not technically have that amount this quarter?" Samayo asked Smith.
"Signature events," a concept introduced last January, are events put on by clubs that fit a specific set of guidelines, which — if approved — senate will aid in paying for. To qualify their event, a club must expect over 150 attendees and/or project costs to be over $2000, and must have been putting on the event for over one year.
A club can receive a maximum of $4000 in funding from senate for a signature event, and only may put on one such event per year. The club is required to fundraise at least 20% of the projected event cost.
Smith responded to Samayo that this has been taken into consideration, and there are contingency plans in place should they find themselves facing that problem.
"The reason we chose to allocate 5500 is because we were anticipating those signature events," said Smith.
He said that money could be taken from the next quarter's budget if necessary, which would show a negative number until that quarter's new budget took effect and refilled it.
The contingency fund is also an option, but one that Smith strongly advised against it. Overall, he hopes to assess that situation when it presents itself.
"I think we should have that conversation when we see signature event proposals, and when they come through finance board we can have that discussion more in depth," Smith said.