Merging loves: theatre, medicine
Performance permeates threads of Andrew Cheesman's life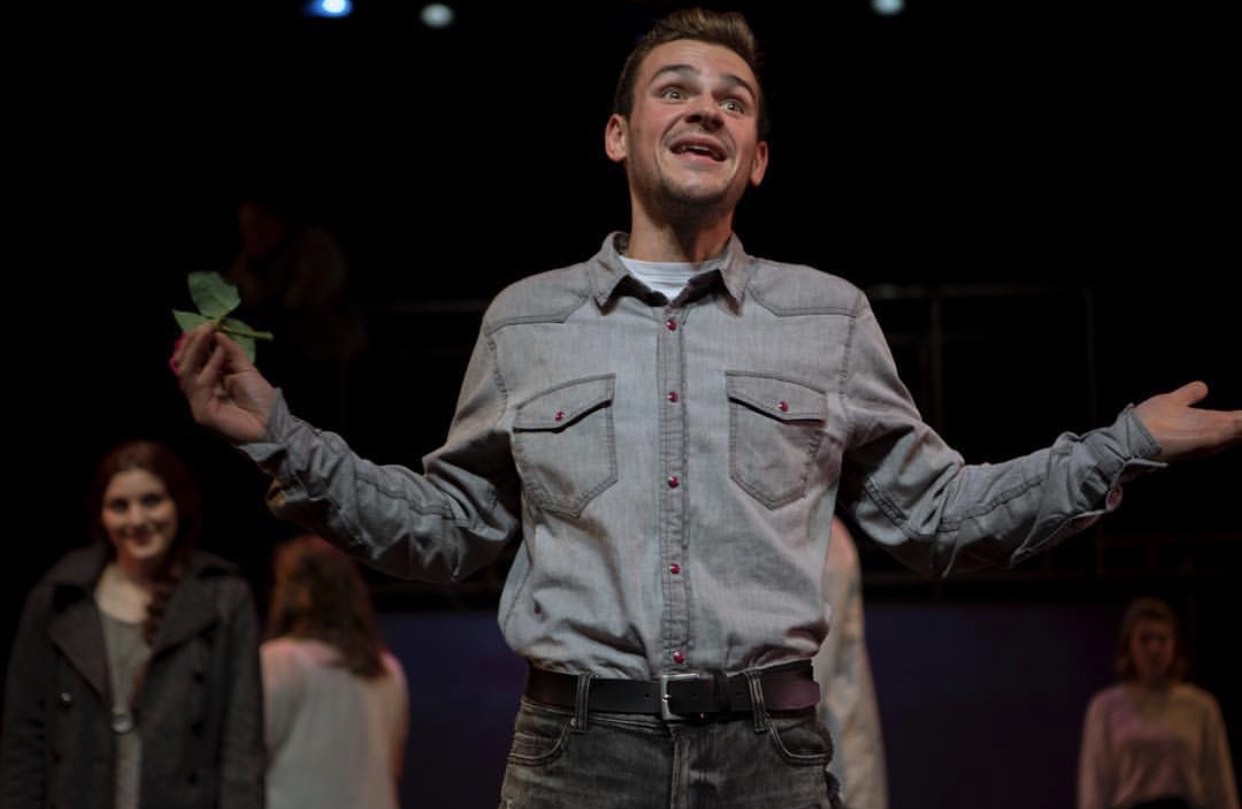 Senior Andrew Cheesman, an applied human biology major and theatre minor, has managed to find a way to combine his passion for theatre with his love of science. 
"I've kind of been struggling with the science world and the theatre world in terms of my interests and my likes," Cheesman said. "I love to do the health, fitness and the working out stuff, and I also love performing and the stage — and so finding a way to make that blend was a little tough." 
Cheesman has combined these passions by getting involved in Seattle Pacific University's theatre program and teaching fitness classes through SPU's intramurals program — as well as off campus to private clients. 
His love of theater, and the lessons he has learned from theater, are threads that permeate many aspects of his life. 
"I find that my theater or, in general, having a stage presence, helps in all aspects of your life," Cheesman said.
Cheesman got involved in theater when he was a child by performing in church plays and then in high school by participating in, and becoming president of, his school's theatre program.
Cheesman expressed how it was this involvement in theater and the community he found there that equipped him to deal with many problems he has faced — one being bullying. 
"I was an obese kid," Cheesman said. "I suffered from really bad bullying that happened when I was in middle school into high school and it really affected me in so many ways." 
While Cheesman was bullied for being obese, his theatre program provided him a community and an enviroment that would also later help him get into fitness. 
This happened when his mom tried to help him lose weight by getting him involved in zumba. 
"I was just on a bad path. My mom had told me to try a zumba class," Cheesman said. "She knew I loved theater, so anything dancey would have been theatrical for me." 
This zumba class provided a fun, upbeat outlet that, similar to theatre, kept his attention and motivated him to lose weight.
Because of the encouragement of his Zumba instructor, Cheesman became an instructor himself.
"Hearing those words from somebody that was teaching what has helped me tremendously already, I was like 'yeah, I have to go do that,'" Cheesman said.
He began teaching zumba classes at the age of fifteen and ever since has been helping others with their fitness goals, just like the zumba instructor who first inspired him.
When teaching his classes, Cheesman is reminded of how similar it is to his life on stage. 
"In terms of group fitness classes, that alone requires alone so much performance. It's just you in front of a large group of people and you kind of have to entertain for an hour," Cheesman said.
"Working out, I'll tell you, is a hard thing to do for an hour and so if they aren't entertained, if they aren't really enthused with what is happening around them they are just going to get caught up in the hardness of the tough workout."
Cheesman has found a way to not only apply his love of theater, but use it to help others in the same way theater and fitness have benefited him. 
Cheesman said that after college he will not be able to be involved in theater, but will instead use what he learned in theatre in his future career as either a physician's assistant or physical trainer.
"When I do go into clinical medicine, having that theater background — that empathy, that connection that I make with people — having that is going to be so much better than if I didn't do theater," Cheesman said.
Cheesman also stressed how combining his love of theater with his love of medicine has led to him being a multifaceted individual. 
"I think blending medicine or any kind of science with a humanity study or any kind of performance study creates a well rounded person," Cheesman said.
"I have found that when I talk to my clients, when I'm personal training with my clients and am explaining a concept that is scientifically based to them. I know that I am also approaching it from the viewpoint of not just a boring science major who knows the science and is spewing the information. I explain it in a fun, easy [way] for them to get."
Andrew Cheesman hosts Zumba at 5:45 p.m. on Mondays and "Ripped" at 5:45 p.m. on Fridays in Royal Brougham's lower gym every week.