Editorial: Referendum 88
Road ahead to acknowledging systemic disadvantage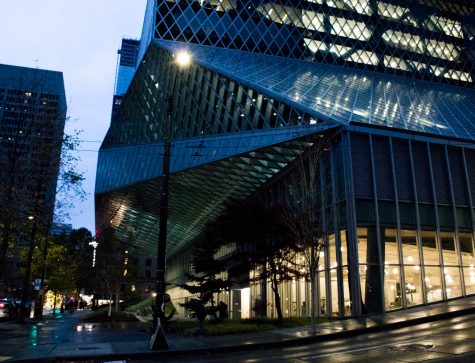 On Nov. 5, Washington voters had the opportunity to vote in Referendum 88, a policy that would have instituted Initiative 1000, a state policy to institute affirmative action. 
This initiative was passed by the Washington legislature in April of this year. But the referendum, called by opponents to Initiative 1000, forced a vote to decide the fate of Initiative 1000. It was denied by a margin of about two percent. But it also represents an archaic side of Seattle Pacific University that needs to be changed for the sake of inclusion.
Initiative 1000 was sponsored by the One Washington Equality Campaign and, according to the bill itself, sought to make affirmative action mandatory in the hiring processes of public employment, education and contracting. 
The concept of affirmative action — at least in higher education — became a nationwide issue in 2014 as conservative advocate Edward Blum sued Harvard University for alleged discrimination against Asian students. Blum and other conservatives attempted to use these denied Asian students to stop affirmative action. Affirmative action, from their point of view, gave special attention to disadvantaged populations such as people of color and LGBTQ individuals.
This perspective carries a degree of color blindness, and it is a gross misunderstanding of what affirmative action is. 
Initiative 1000 reveals the true intent of affirmative action. According to the bill, every Washington resident should be free from discrimination based on "their race, sex, color, ethnicity, national origin, age, sexual orientation, the presence of any sensory, mental, or physical disability, or honorably discharged veteran or military status." 
Affirmative action does not drastically alter the hiring process. It simply makes these identities a factor in the process through special consideration. 
Although SPU is relatively progressive in who the institution educates (67% of total students are women and 43% of undergraduates are ethnic minorities, according to the university's website), the Statement on Human Sexuality has not changed since 2005. In one line, the Statement reads, "within the teaching of our religious tradition, we affirm that sexual experience is intended between a man and a woman." 
Although SPU has made major strides in educating women and ethnic minorities, some of SPU's policies on sexuality and gender identity remains to be addressed by the university's administration. Even though SPU is still a private institution, Initiative 1000 would have put more pressure from the public to change its policies.
As views change on identity, institutions must also adapt — especially if they are to call themselves Christian.