Forming traditions at Hallofest
Students relive childhood Halloween traditions
Halloween as a college student can feel very different than as a kid, as old traditions become more challenging to celebrate while away at college.  
As previous customs become memories, new traditions can be formed on campus at Seattle Pacific University without Halloween losing its significance to students.
"When I was a kid I was so excited about it (Halloween) I would literally pray to God that it would come a day earlier," freshman Kimberly Wagner said.
To help students find a new way to celebrate Halloween, the Student Union Board (STUB) hosted its annual Hallofest Thursday, Oct. 31.
STUB provided games to play, a spooky movie to watch and pumpkins to paint. Students also had the opportunity to show off their costumes and get sweets without trick-or-treating like many did when they were younger.  
"When I was younger we would take the pumpkin seeds out of pumpkins and roast them, I miss that I can't do that now," sophomore Jessica Gladish said.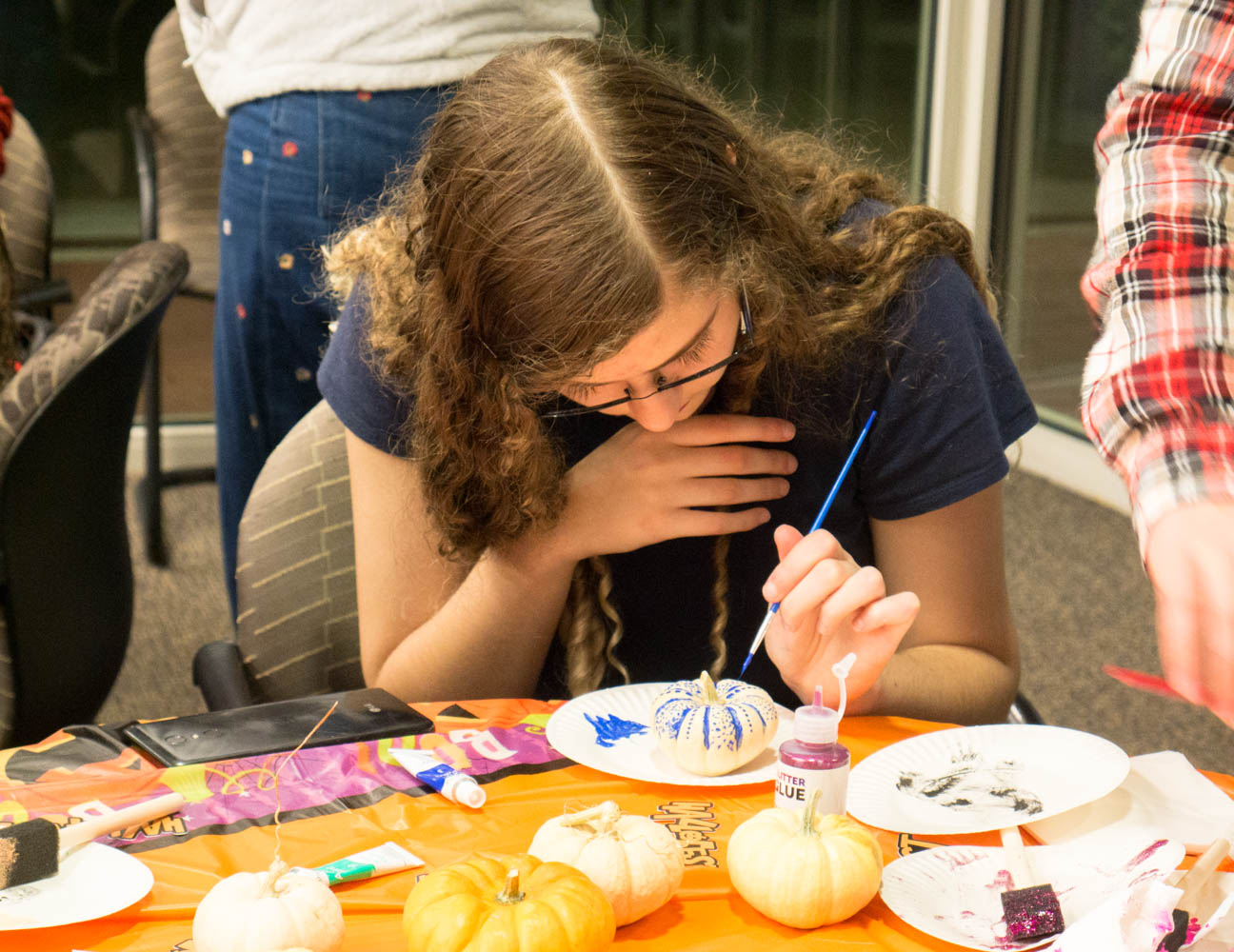 Hallofest is a way students can relive their childhood Halloween while participating in traditions that, while not the same as what they did at home, capture the essence of what Halloween is about.
An essential part to creating a lasting tradition is the ability to share in the festivities with others.
Hallofest provided students with a way to not just participate in fun activities but create a new tradition with new friends at college.
"I feel like I have more fun now as a college student than as a kid because I get to hang out with more friends," sophomore Tyler Gagnon said.
Halloween, like most holidays at college, can feel quite different than they did back home due to the new environment and new traditions.
Celebrating Halloween in college is definitely a different experience altogether, but STUB's Hallowfest provided opportunities to make Halloween feel like it did as a kid.