M.E.Ch.A. focuses on advocacy
Latinx Unidos rebrand emphasizes cultural awareness and social justice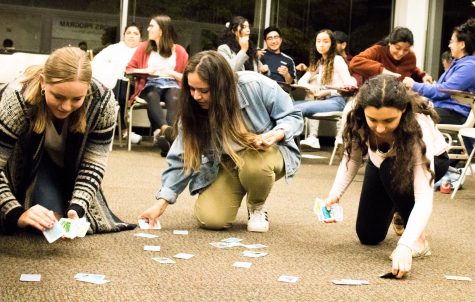 Everyone gathered in a circle and clapped slowly at first. Then, gradually, the clapping got faster and faster and everyone declared: "Isang Bagsak."
The phrase roughly translates to "if one falls, we all fall" and was adopted from Filipino farmworkers by Latinx farmworkers when they joined together as the United Farm Workers Union.
This "Unity Clap" is how M.E.Ch.A. begins their club meetings. The declaration is symbolic of M.E.Ch.A.'s deeply rooted commitment to acknowledging where their history comes from. 
M.E.Ch.A. is a rebranding of the Latinx Unidos club at Seattle Pacific University and stands for "Movimiento Estudiantil Chicanx de Aztlán" (Chicanx Student Movement of Aztlán). 
In 1969, M.E.Ch.A. became the student strand of the Chicanx and Farm Workers movements in Southern California. 
"M.E.Ch.A. started as an organization to promote higher-level education for Chicanos and now all Latinx folks, but all cultural backgrounds are welcome," said Beca González, a senior social justice and cultural studies major and Co-Chair of M.E.Ch.A. 
González is a transfer student from Central Washington University, where she was a part of their M.E.Ch.A. chapter and sought to bring the club to Seattle Pacific University. 
"I really liked what the organization was about and there are a lot more resources and networking with other M.E.Ch.A. chapters as well as non-profits," González said. 
This year, González teamed up with Co-Chair Alé Olmedo, a sophomore social justice and cultural studies major, to turn the previous Latinx Unidos club into a chapter of M.E.Ch.A. on SPU's campus. 
The rebranding made sense to González and Olmedo because of M.E.Ch.A.'s national status and cultural history.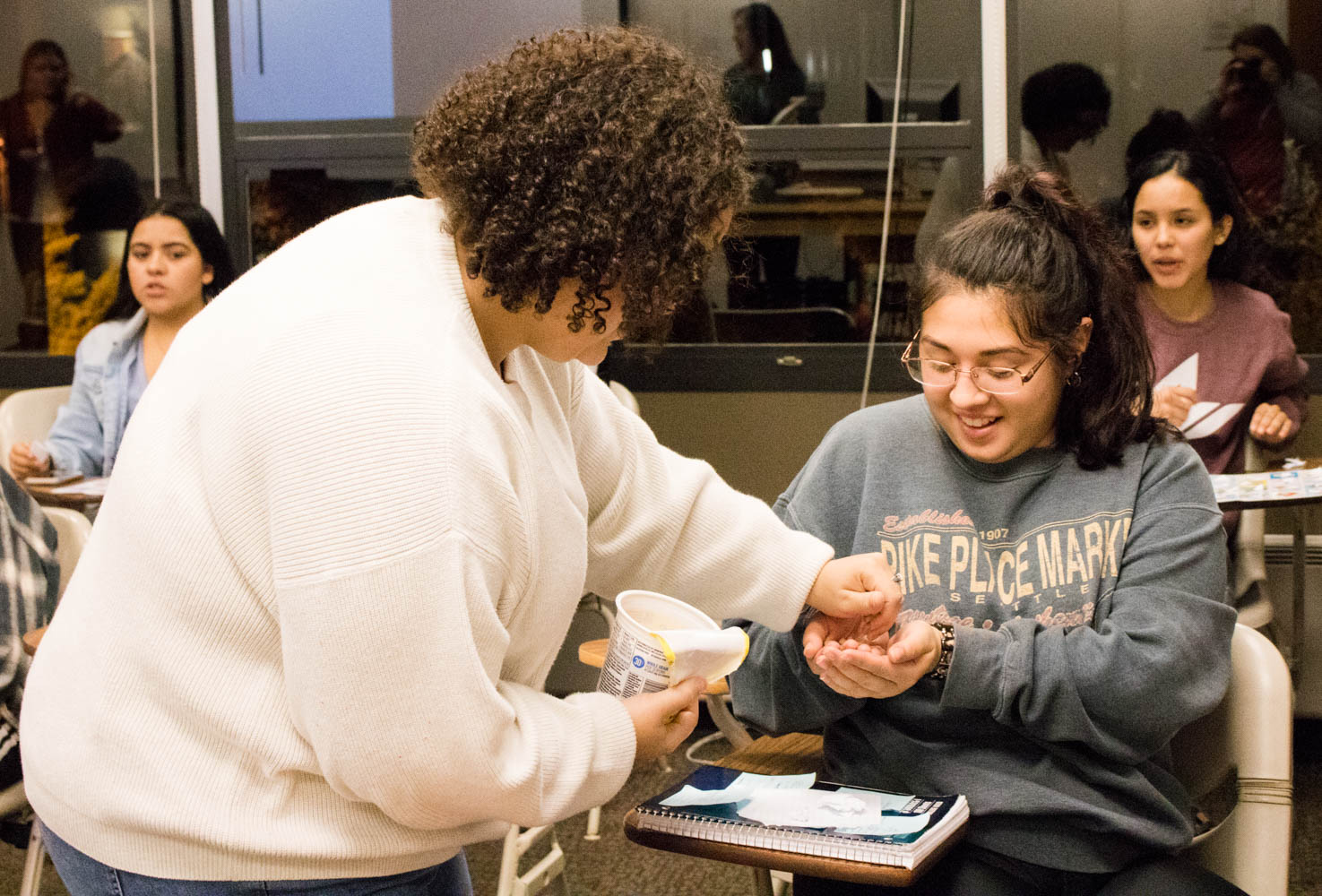 Due to M.E.Ch.A.'s nationwide presence, the SPU chapter has a backbone and wider network of support which allows the club to have solidarity with Latinx students all across the nation. 
"It was good timing to change into something new that could hopefully make this a better community for everyone, not just Latinx students on campus," González said.
The M.E.Ch.A. core team wants students to come and learn about cultures, regardless of their cultural backgrounds. 
"We want to show others our cultural backgrounds because that's what shapes us, whether we grew up speaking Spanish or not, we still have that culture running through your blood," Olmedo said.
They plan to foster a family-like community that combines cultural understanding, educational empowerment and social justice elements.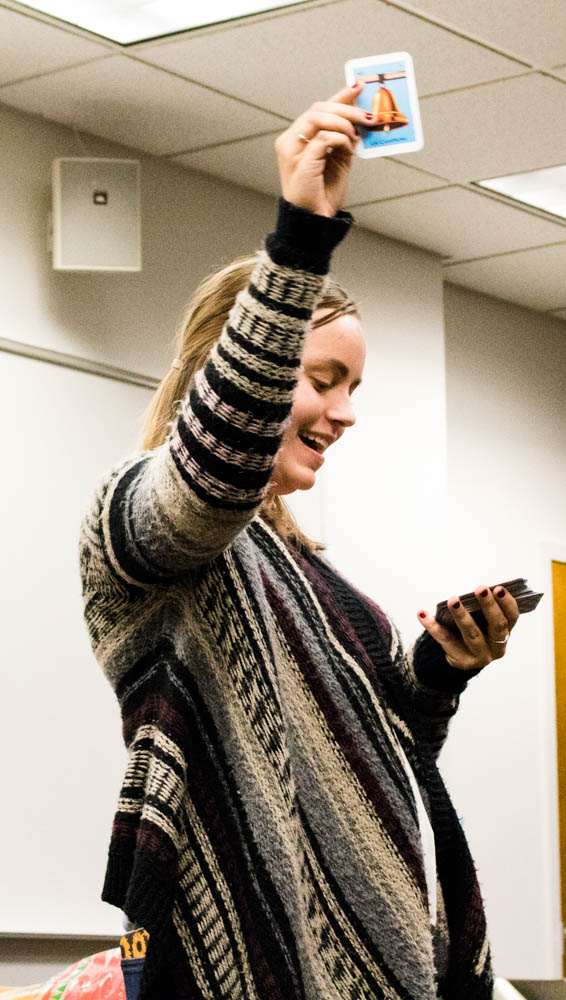 "This space allows for mutual understanding of what it is like to be a minority on campus that others do not have. It makes my heart happy to see younger students find community here too, it shows that there is a need being met" adds Jenni Ferruzca, a senior social justice and cultural studies student and regular M.E.Ch.A. attendee. 
One of their goals this year is educational empowerment which will be achieved through advocating for higher education. In spaces of higher education, Latinx folks have a low retention rate and are often not represented because there are fewer opportunities available. 
"Having people we can look up to that have gotten that far in education and professional careers shows that we can get there too. We don't really see ourselves in those spaces, but we need to," González said. 
M.E.Ch.A's core team desires for the club to feel like a tight-knit family. Having this community in a university setting helps with the pressures of being underrepresented in higher education.
Freshman George Juarez, double majoring in Nursing and Spanish, joined the club because he didn't have many opportunities like this where he is from. 
"There are few Hispanics where I am from and I feel lucky to have found this community so quickly," Juarez said. 
By creating a space to empower their local community, M.E.Ch.A. is seeking to engage in social justice and empower the community around them. They are planning on volunteering at El Centro de la Raza and visiting a detention center. 
"We want to show our presence and support here in Seattle and the wider Latinx community," said Olmedo.
This social justice factor is inspired by M.E.Ch.A.'s strong ties to the Black Lives Matter and LGBTQ+ movements across the nation. They want to fight against injustices across all different backgrounds. 
To commit to this fight, M.E.Ch.A. has a position on the leadership team called the gender, identity and sexuality (GIS) chair. This job is currently held by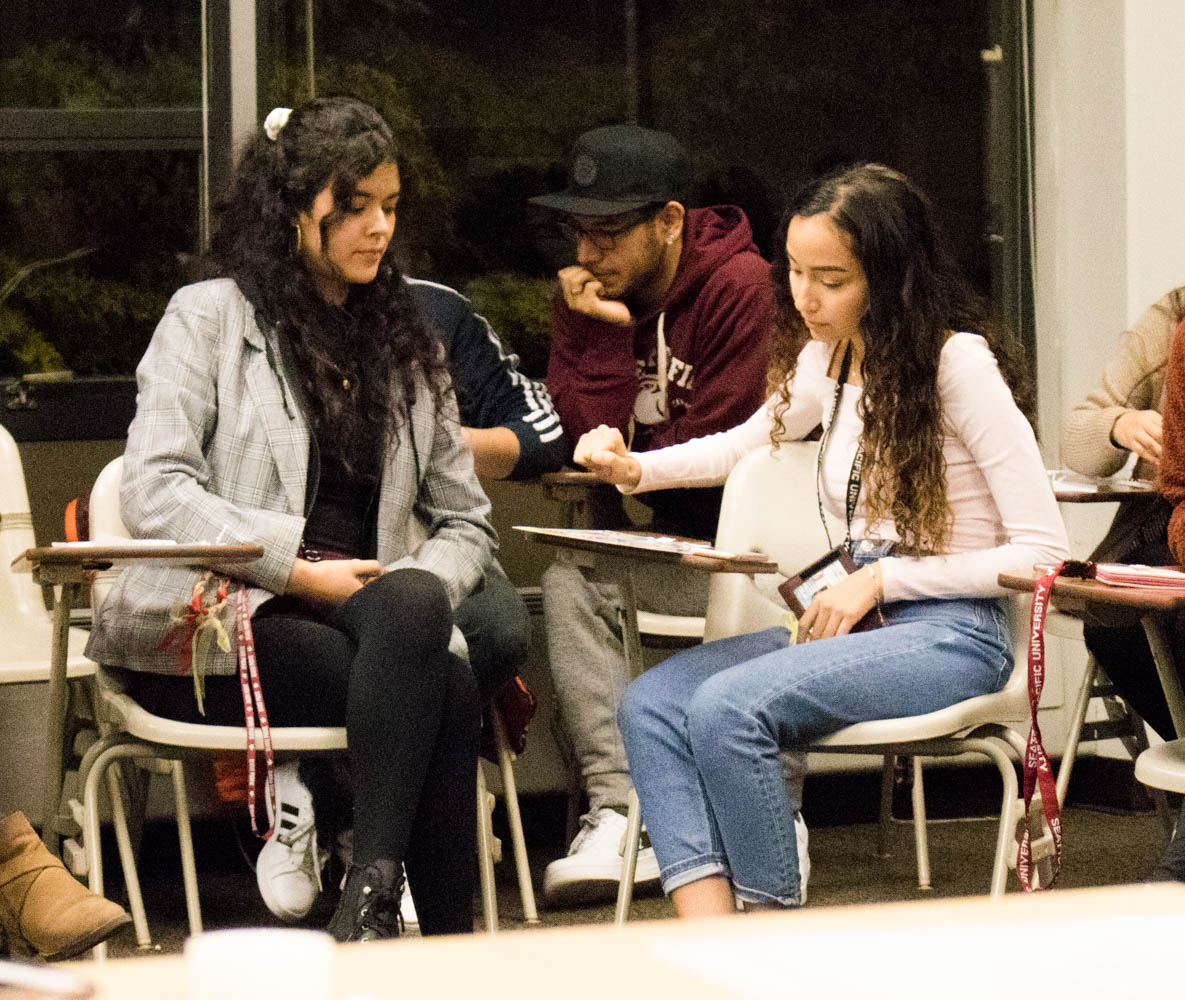 Juan Vargas, sophomore, and is designed to ensure that there is a space for GIS minorities within the Latinx community. 
"This group is open to everyone, and it's an honor to have everyone," Olmedo said. 
M.E.Ch.A.'s deep commitment to social justice and Latinx culture makes it a unique place for people of all backgrounds to grow. 
"We want to fight for equality and equity and make sure everyone has opportunities regardless of ethnicity, gender or sexual orientation," González said. 
All are welcome to visit M.E.Ch.A. Tuesdays at 7 p.m. in Weter 201, or any of their upcoming events. They are partnering with the Multicultural Night of Worship on Oct. 23. The club will also be hosting a Christmas party and their annual spring Fiesta. Students can follow the SPU chapter of M.E.Ch.A. on Instagram @mechadespu.