Jackson Stava: Man of God and sport
The Athletic director of SPU has clear goals for the future of the institution
Uprooting one's family from the friendly sunshine of Southern California and transplanting them in the much rainier city of Seattle can be challenging, especially in the middle of the rainiest winter in Seattle history. Fortunately for Jackson Stava, that move was made easy by the opportunity to direct athletics at Seattle Pacific University. "We're managing the weather," Stava said.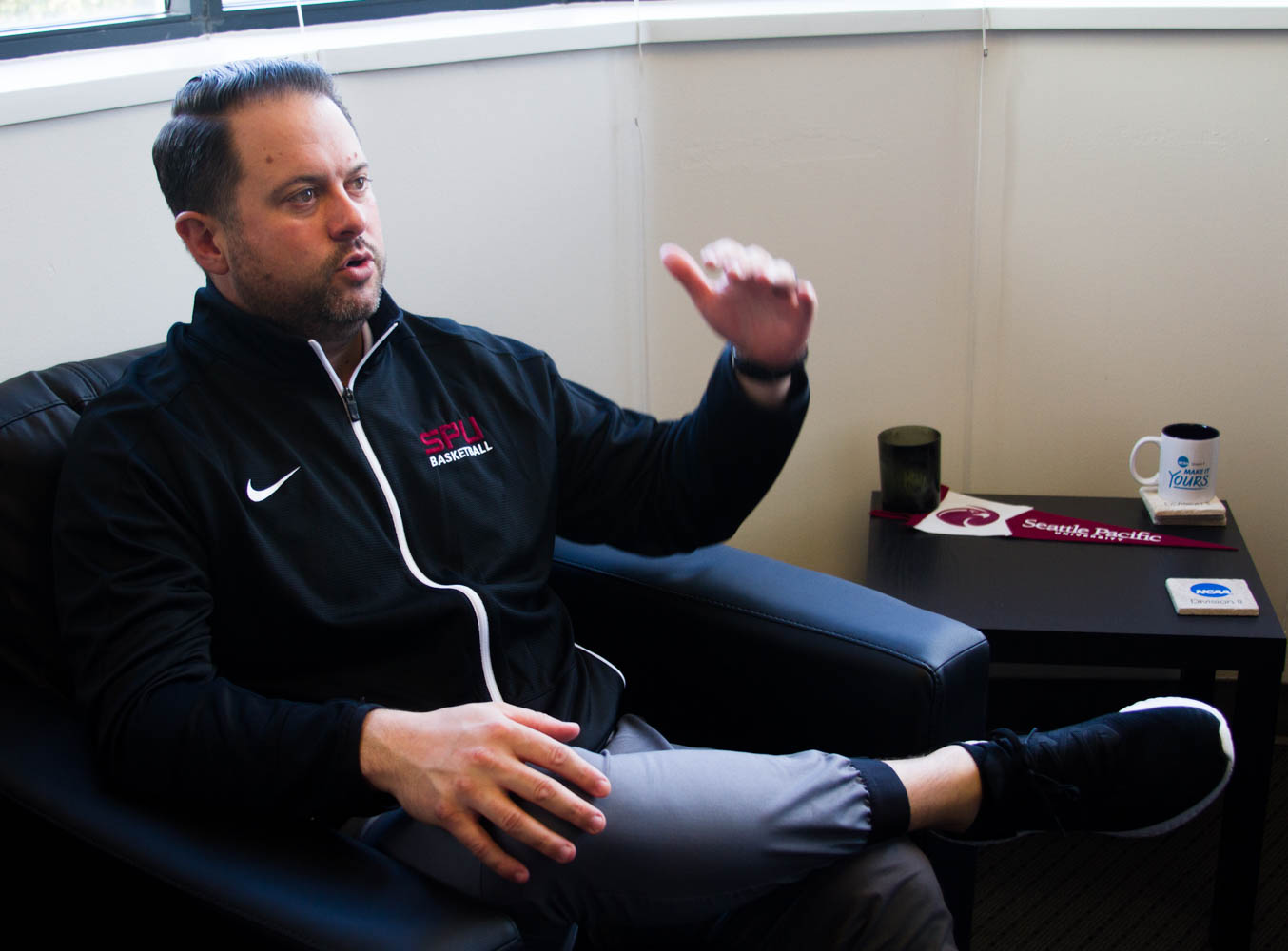 Some of the things that led Stava to SPU were the quality of the academic and athletic institutions, along with it being on the west coast
 A man who began his college education studying to be a youth pastor, Stava almost immediately found a passion for college athletics while he was the public address announcer for a variety of Azusa Pacific University sporting events. 
"I fell in love with the development that happens in a student athlete's life through the vehicle of college athletics," Stava said. "College athletics can teach you so, so many lessons that not only prepare you as an athlete and as a student but really prepare you for what's coming in life." 
This love for students eventually led him up the ladder of the athletic department at APU where he held the positions of director of compliance and associate athletic director.
Once he became associate athletic director at APU, his ambition and love for his job led him to find the head role at SPU.
 "Certainly, I wanted a chance to be a director of athletics, but I wasn't willing to chase that anywhere," Stava said. "I feel very, very fortunate to have gotten the chance to be at a school like Seattle Pacific for my first AD job." 
Stava and his wife have made it a tradition to invite every team in the athletic department over to their house for dinner. He sees this as extremely important in order to get to know his athletes in person. Stava also sees these team dinners as an opportunity to model, "hopefully, how to be good mothers and fathers and spouses and all those other things."
It is actions like these that help Stava "show students the fullness of who God created them to be."  This is a method which has had incredible success on and off the playing field. 
Since Stava has arrived, SPU athletics has performed well in many different sports, winning conference titles in women's track and men's basketball, while continuing to shape a culture of excellence across the board of SPU athletics.
But it's not the championships that he remembers most fondly. 
"Being able to be with our rowers last year when they finished fourth in NCAA championship, knowing that that program two years before had really been nonexistent… that was a huge moment." 
Stava also mentioned this year's Falcon Fest, which included a 4-3 comeback win for the soccer team, as another one of his favorite memories.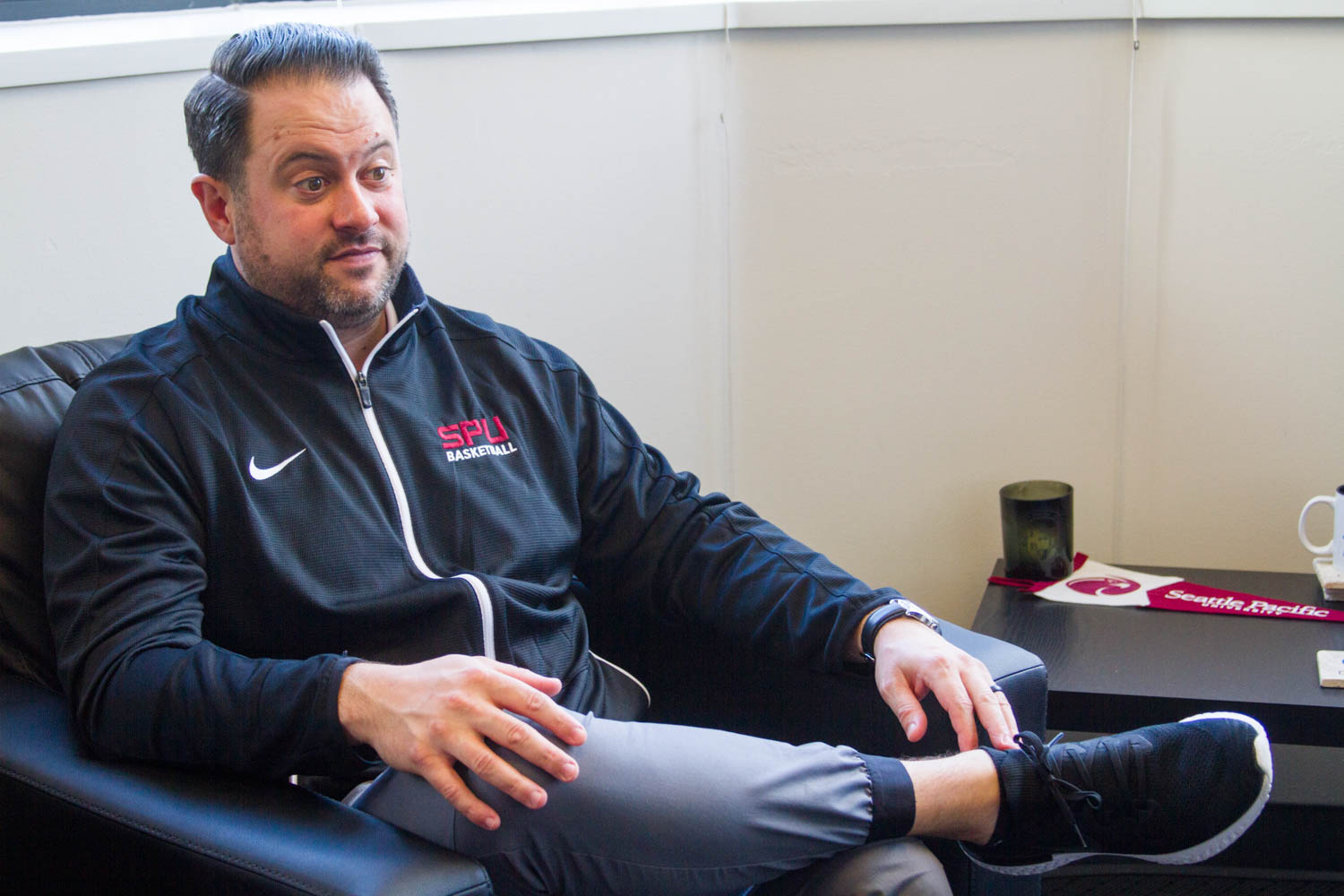 Ultimately, however, Stava conceded that it's the relationships he builds with athletes that really stick with him.
Despite his appreciation for the past, Stava has a clear vision for the future of SPU athletics. "I want to find a way to sustain the historic success of the program," Stava said. Stava also strives for "a standard of excellence in how we conduct ourselves. I want us to be a program that clearly knows who we are and can articulate that." Ultimately, Stava wants athletes to be prepared for life after athletics.
It's these goals that continue to push Stava to be the best athletic director possible on a day-to-day basis. "No one likes budget meetings, but when your mindset is the reason that you're doing that meeting is so you can remove the roadblocks so your coaches and others can impact the lives of students, you work your tail off to do the best you can," he said.
Stava said, when recruiting athletes, he may never be able to offer championships, scholarships or playing time, but he can offer the chance to become better people who fulfill their potential. 
This promise is obviously very enticing as SPU, fresh off a stellar recruiting class in all sports,  continues to grow for the future under the steady hand of Jackson Stava.