Artistic passion inside and outside of the classroom
Nguyen demands that freelance films be seen differently
A student is at a party for what seems to be the first time. She is standing alone with a red Solo Cup; the music is loud, things feel blurry and everyone has face paint on. 
A stranger asks her how she is feeling and if she feels old yet. 
"Yeah, this is what it's like," she replies, sheepishly. 
She asks where to get water and gets some from the faucet with a vomit soaked sink underneath. She takes a sip and notices some students watching her with judgemental faces.  
This is just one of many films in a series created by Giao Nguyen, a sophomore theater performance major at Seattle Pacific University. Nguyen's project, called "The Mesmerism," has two volumes out currently and has five volumes planned. There are ten episodes in each volume: all just a minute long and all on Instagram.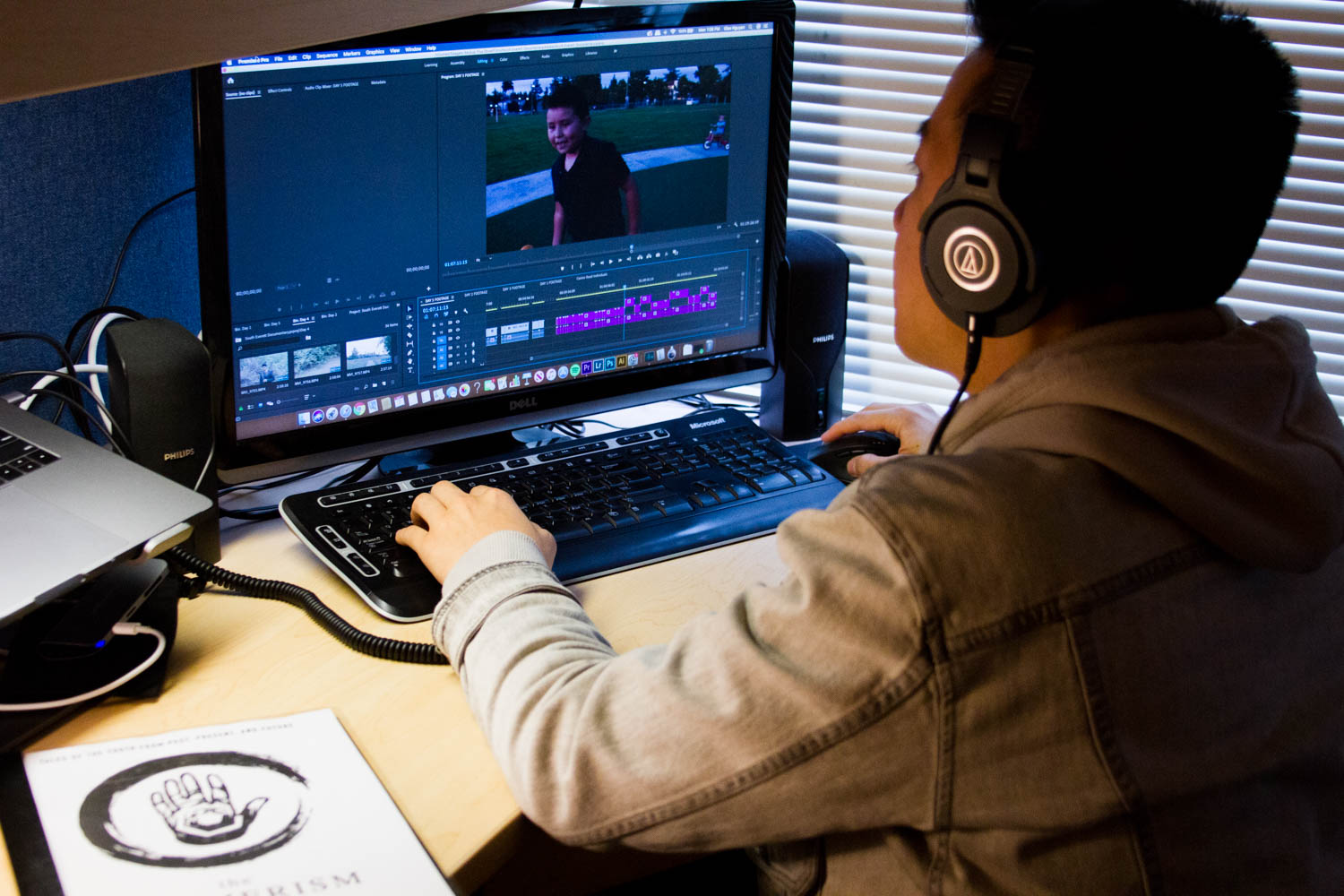 Nguyen described The Mesmerism as "a series dedicated to tales of the youth from past, present and future." 
There is a stigma around the arts and, in his case, theater arts. 
It is believed that very few people can make it in the industry, as it is known to be cutthroat. Nguyen, aware of this, will not let anything stop him in the pursuit of his passions: theater, filmmaking and photography.
 "I believe that if you work hard enough and know the right people, you can turn an after school activity into what you do for life," Nguyen said.
 Storytelling and watching stories told by others has been one of his lifelong passions.
"I just loved going to the theater, going to plays and seeing live-action. I love the performance of anything really: storytelling, fiction or fairy tales. Since then, I never found anything quite as fun or enjoyable," Nguyen said. 
Now he seeks to pursue his own career in storytelling.
While being inspired to pursue film through the media he enjoyed as a child, he channels that inspiration through his participation in SPU's theater department and across campus. 
Nguyen has seemingly done it all: from photographing weddings and automobiles, to filming music videos. Currently, with the help of friends, he is working on his passion project, "The Mesmerism."
This project was inspired by a play he was in at SPU last year called "Love and Information." The play was unique in that it was broken into 50 scenes, each with a new character, location and time. 
This got him thinking about a stylistically different way to make his own films.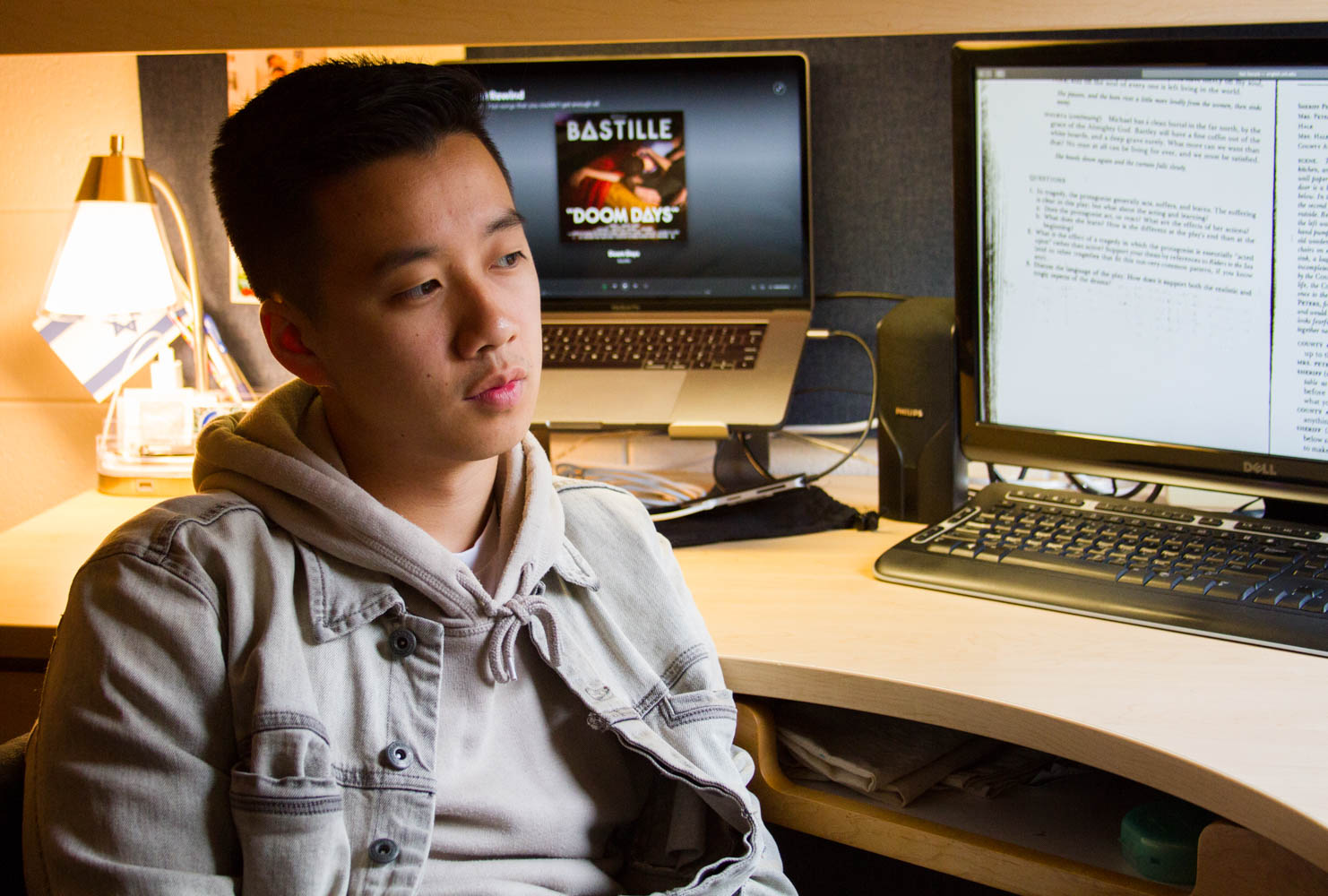 "If I can start with a minute of really good film, who says I can't do 50 minutes of film? Or who says I can't do more?" Nguyen said. 
So he reached out to some friends to ask for help and they agreed — thus "The Mesmerism" was born.
"The first few films were impromptu," said Nguyen.
In the beginning, he did not know what the ending would be, or is there would even be one. 
"I like the idea of a mystery and mystique to it," Nguyen said. "But because it is still a work in progress, each one of those minutes you can enjoy completely alone." 
He respects the process of creating his films as being unique because it changes with each film. Each actor is different and conducts themselves differently.
In the stories, he does not use names, specific places or time periods because he wants his audience to be able to see themselves in each one.
"These people and places could be anyone and anywhere," said Nguyen. 
The inspiration comes from snippets of his life or things he is interested in. 
The films themselves are representative of the platform they are on, Instagram, and a wider societal issue. Viewers only see snippets of people's lives.
"It represents social media where you see one photo of someone on their feed and you get the idea but you do not get quite the full story," Nguyen said. "You can enjoy that one photo, but who's to say you really know the person?"
In his work, Nguyen truly values authenticity and originality; it is what drives his passion. His main goal in his work is to be appreciated. 
"A lot of the arts go unnoticed because so many people just leisurely enjoy the arts and don't truly understand how much effort it took to get there." 
Nguyen wants to be affirmed that he and his work matter because it is important to elevate other artists and give voices to untold stories.
He cannot think of any local people of color who are filmmakers and so he wants his work to empower those like him, as well as those different from him. He wants people to know that there is someone pushing for a greater cause, that it is about more than just a good story.
"You don't need everything you think you need to do it," Nguyen said of film-making. "If you can appreciate something and be bad at it, that is the key."
Creative people have to put their work out there for the public to see. He wants all artists to know that it is important to share their work with the world. Nguyen advises that they don't be shy. 
"The public rarely goes looking for art, they will take what is there and they will eat it up."
View Nguyen's project on Instagram @themesmerism.