Dan Martin announces decrease in enrollment at State of University Address
Martin hopes that introduction of new programs will help SPU grow
Just hours before new students arrived on Seattle Pacific University's campus Wednesday Sept.
25, President Dan Martin was assuring faculty, staff and students that his administration is prepared for the challenges of a new school year. Martin delivered his annual State of the University Address to the full pews of First Free Methodist Church. 
After a period of worship lead by Pricilla Onyedikachi Ozodo, SPU's Minister of Worship and Production, and her worship team, Martin took the stage. He led his address with jokes and lighthearted references to television shows and movies, as well as with a call to recent SPU retiree Dr. Frank Spina. 
Once he transitioned into the body of the speech, Martin spoke highly of the university as well as awareness for areas in which it can improve. 
"Since our founding in 1891, there has been a succession of generations and generations of talented, committed faculty and staff that have sustained and advanced our mission," Martin said. 
Despite this, Martin also discussed a recent significant decrease in enrollment. He hopes that the introduction of new programs will help rectify this issue.  
"There's been a development of new majors, minors and degrees," Martin said, "[such as] criminal justice, computer science and engineering, social justice and cultural studies, doctorate of nursing practice. Five new minors: ecotheology, global engagement, leadership, interactive computing, and art and museum studies."
He explained that there have been many other campus measures taken in the hopes of improving enrollment, such as loan assistance, the establishment of a welcome team and the Falcon Bound program. 
On the topic of positive campus progress, Martin noted that last year was the biggest fundraising year in history for SPU, with 27 million dollars raised in donations, pledges and gifts.
 Martin detailed a recent donations and grants to the school, such as $1 million towards Falcon athletics from alumni, $1 million toward the School of Theology for a program in worship renewal, and a total of $3.5 million dollars in grants to the physics faculty via the National Science Foundation. 
While all of these are very positive things for the university, he also mentioned the facets that could use improvement.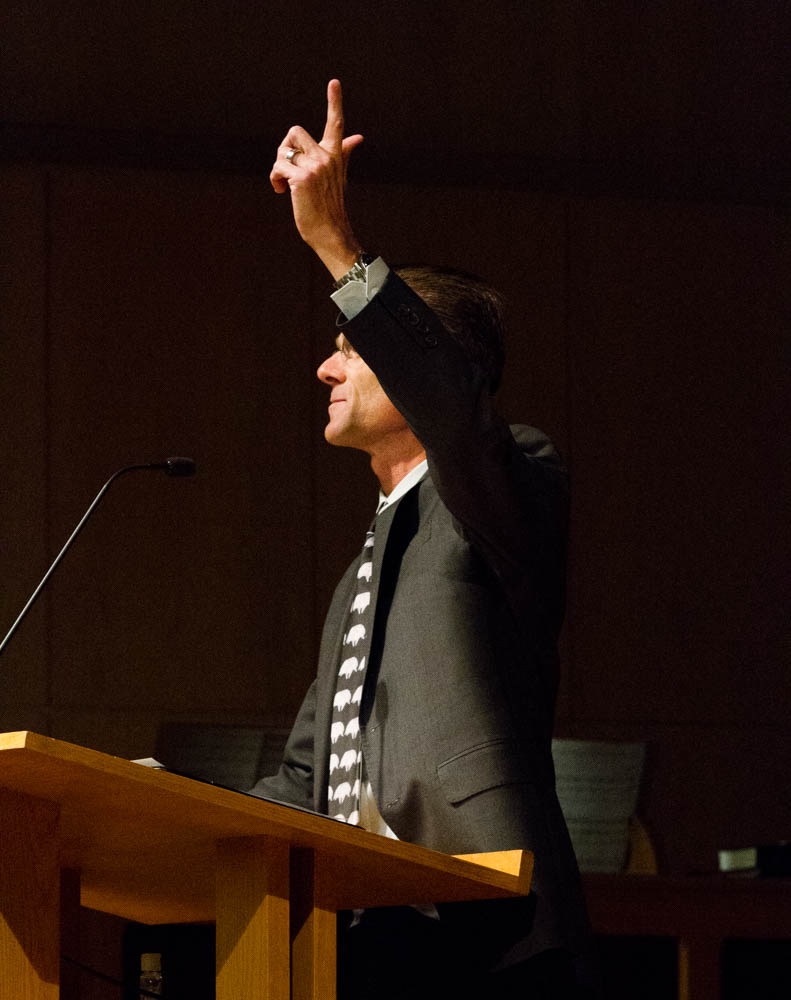 For the coming year, Martin said that he and the entire faculty have exciting plans in the works. He finished the speech by encouraging the audience to believe in the mission of this university and the providence of God's grace to get us through any hardships while we work towards SPU's goals. 
"We face challenges, we face difficulties," Martin admitted. "But I know we serve a God who can do more than we could ask or imagine, and that gives me hope. Not hope that we can sit back and watch what God is going to do, but a call to interpret and analyze and strategize and execute as we keep our eyes on Him as father of our mission, our story, and our future."