Back home in Spanaway, Washington, first -year Alia Haro was surrounded by a predominantly Chamorros community. Haro's family originates from Saipan, north of the Mariana Islands.
Haro first discovered the Pacific Islands Cultural Club of Arts (PICCA) during SPU's club fair in Tiffany Loop at the start of the school year.
According to Haro, PICCA focused on Tahitian, Maori, Chamorro, Hawaiian and Samoan cultures this year. Members of the club participated in the annual Luau, the Multicultural Night of Worship and various other events throughout the Multicultural Week which occurs every spring quarter.
The club is only in its second year, but members have performed various worship pieces, learned Maori chants, danced hula and sang in various languages.
During her first year, Haro was looking for a islander culture aspect on campus.
"Being so far away from home, I thought it would be nice to have that here," she said
Haro acknowledges that she is a part of the minority, however, she finds it interesting to see all the events the school hosts, how "they have made an effort."
"I know we're outnumbered, but they still make an effort to hear the minority voice," she said, referring to her islander roots.
She is also thankful for the the Early Connections Program from the Multi Ethnic Department, which reaches out to students of color before the year starts.
"I really enjoyed the effort it made, that one day we spent to meet others on campus before everyone else came. It started so many relationships with people that I still talk to, to this day," Haro said.
So while she often feels homesick, she also feels her cultural identity has been preserved through PICCA here at SPU.
"I have definitely found community though; I didn't realize how different it would be away from family and a community of Pacific Islanders," she said.
Haro thanks the club for giving her a sense of home.
It is through various cultural clubs and programs like Early Connections that students like Haro find community and a connection to their culture.
"If I didn't have PICCA, I would feel very out of place. Sometimes in my classes, I am the only non-white person," she added
Since arriving last fall, Haro has found a handful of other Chamorros — indigenous people of the Mariana Islands, which include Guam — here on campus, and emphasizes her appreciation of small cultural interactions such as sharing dishes from home or speaking the native language.
"Being able to speak briefly about our culture means a lot to me," she said.
Although the population on campus is small, Haro notes that it is "better than nothing," and that it is pleasant to have that commonality.
"Even if we don't really know each other, just seeing them around and at PICCA makes a difference, a reminder that you are represented," she explained.
Although Haro is grateful for the community she has found here, she understands that it is not the same case for all cultures or students of color.
Haro says that without PICCA she would feel lonely and "out of place," considering that she had never been in a non-diverse setting before arriving at SPU. She believes it would have been a challenge to adjust, and she would have found it difficult to not be able to express herself culturally.
"I would lose a piece of myself because I would have to hold it all in, what it means to be Chamorro and an islander in general," she said.
She adds that she is more than an islander, and more specifically an islander not from Hawaii. Haro stresses the importance of understanding that there are so many other islands that people are unaware of.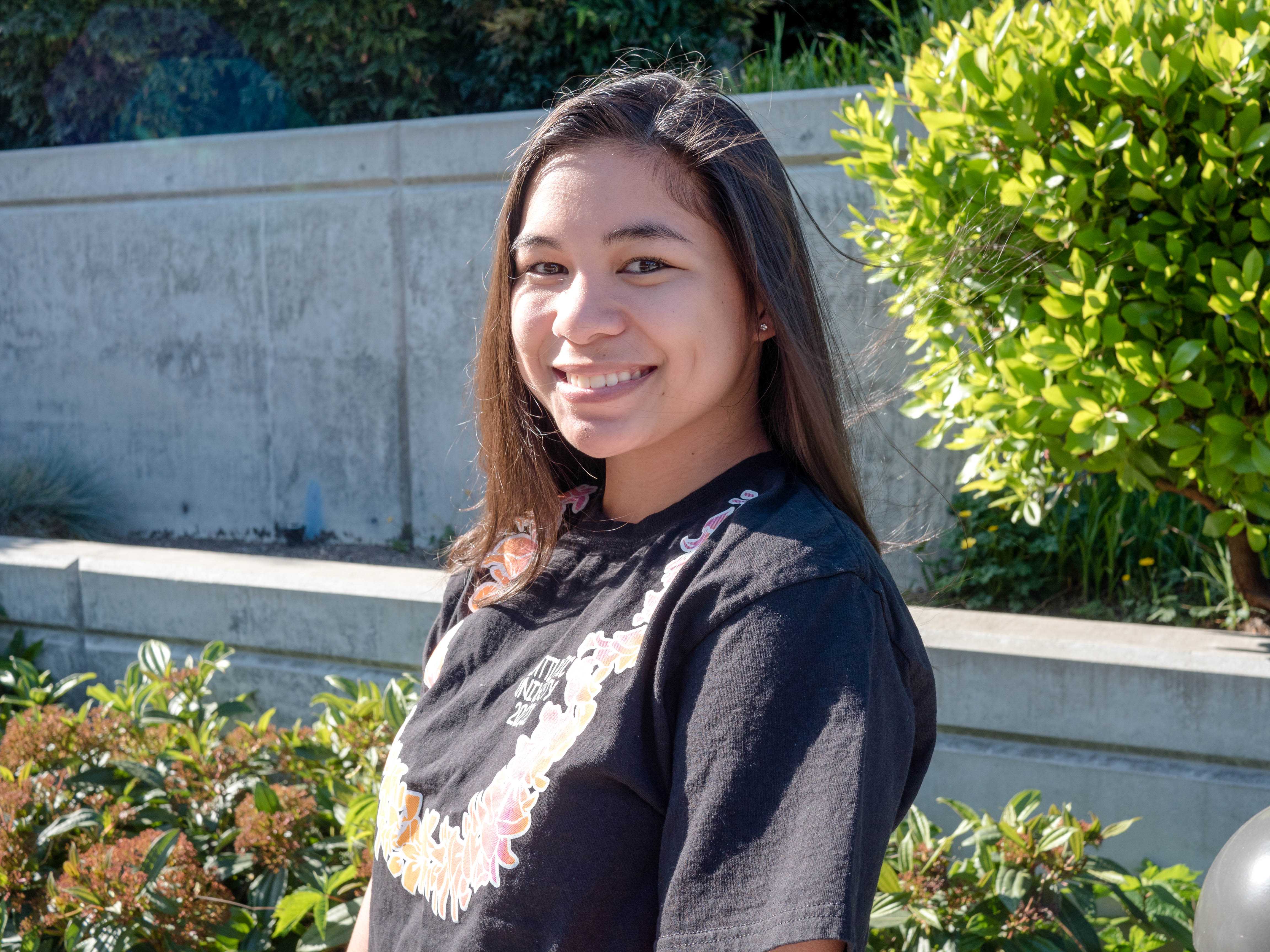 For Diani U'ilani Martin, who is from Hawaii, she found her community through SPU's other islander club, Hawaii Club.
"I go to Hawaii Club knowing I can be who I am at home in this club and not forget the island girl in me," she said
Martin is originally from Waianae, Oahu, and did not have high cultural expectations coming to SPU, only understanding that it was a Christian college.
She knew the community would not be as diverse in Seattle as it is back home, understanding that the mainland would be predominantly white.
Although Martin does not think that the lack of diversity has affected her in a negative way, she finds difficulty being the minority because of expectations she had of meeting different cultures on the mainland.
"I've noticed how it's not as diverse as Hawaii. Here, people tend to gravitate towards those similar to them ethnicity wise," she observed
Martin considers herself well-adjusted to SPU thus far, noting that she has gained a larger perspective of SPU and Washington state. She finds community in Hawaii Club over a shared understanding of what it is like being so far away from home.
She is thankful for Hawaii Club, her ethnic friends, and her Native Hawaiian roommate Kaytlin Tan, because she was able to have a sense of comfort knowing there were multiple people on campus she could relate to on a personal level.
"Here, my community is stronger because I'm able to relate to these people that feel the same way I do. We're able to build a strong bond; I consider them my family away from home," she said.
Martin believes that, moving forward, SPU needs to host more events throughout the year that pertain to various different cultures in addition to events such as multicultural week.
However, she also understands that change must begin with the students and progress through the students, not necessarily the institution itself.
"One way to encourage that change would be through the students. The students must put in work to diversify," she said