As an organization, the Jerusalem-based nonprofit B'Tselem aims to document human-rights violations in Israel-occupied territories.
The photographers and videographers, almost entirely women and children, are volunteers for the organization.
From their own homes and in the streets, chasing down incidents of violence and human-rights violations in familiar and unfamiliar neighborhoods, these videographers are determined to document it all.
In a scene of their documentary "In an Image," a young Palestinian girl lives near Israeli settlements, where violence is a daily threat. Unlike other children, she cannot play in her backyard or on her rooftop.
"We can't do that, and we wish we could. We don't think that's fair," she said.
Exposing the truth of their reality, and the reality of their families and neighbors around them, B'Tselem produced hours of videos and a multitude of photos, documenting many of the human rights violations that are part of their lives.
On Wednesday, May 9, in Weter 201, the Students for Middle East Peace Club (SMEP) held a screening and discussion of the movie, which was about Palestinian women and children using photography to inform the public about the reality of their families lives in Israel/Pakistan.
"Once we started giving cameras to volunteers," a B'Tselem staff member in the film said, "we found out quickly that our best photographers were the women and the children."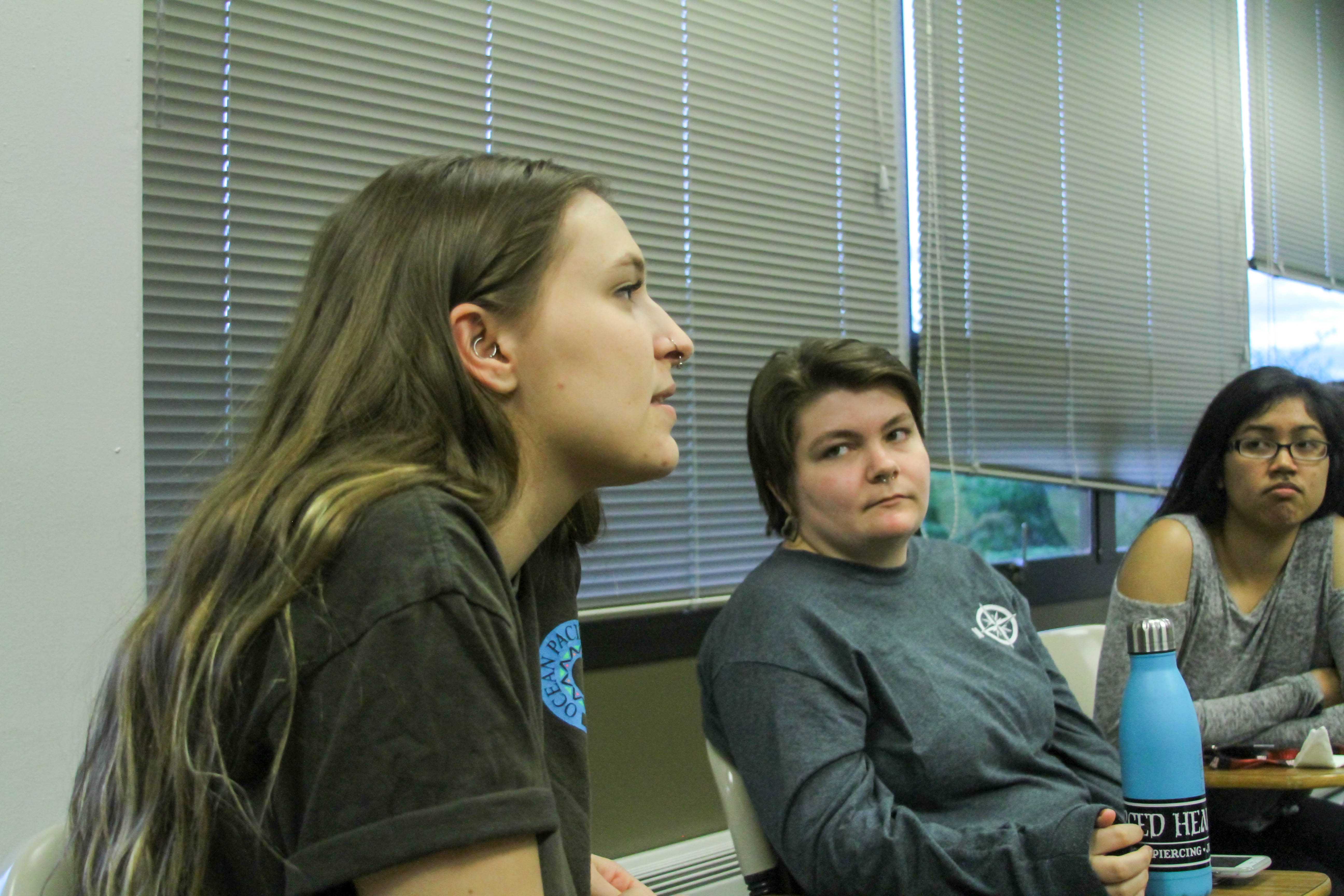 For Roslyn Scoeler, who attended the screening, a scene that stood out to her was when a woman said that despite how dangerous things were for her family, she "didn't regret anything."
"To her, it was all worth it because any possibility that she could help was better to her. I thought that was really impactful," Scoeler explained.
The scene that Scoeler was referring to featured Palestinian videographer Salem, whose video of a violent assault on a Pakistani man by Israeli officers was considered important in her community for spreading awareness about the aggression and misconduct they were facing.
Beth Yee nodded in agreement, stating that Salem's pride in her contribution to spreading the truth and helping someone was impactful for her, noting "the little smile she had for herself."
Salem took the video when she was a child, no older than 12, with the help of her brother — who she passed the camera to when she became frightened during the violence — and she has been a videographer for B'Tselem ever since.
In the scene, Salem is washing her dishes and speaking with visible pride about what she had done to fight for fair treatment and human rights for a man who was attacked. She felt that documenting and sharing her truth was important.
Soon after Salem took the clip, she sent it to B'Tselem. The video was on the local and international news, and it quickly went viral online, given the kind of information and attention such a significant human rights issue deserves, according to the film.
Such videos give a look into what life is like for many Palestinian people living near or surrounded by Israeli settlements. Salem's apparent pride, despite what danger the issue may pose to her, was striking to many students viewing the film.
"The film gives an indication of what life is like for a lot of Palestinians just trying to live their lives," said Dr. Doug Thorpe, the club's faculty advisor.
SMEP aims to spread awareness about the story of the Israeli-Palestinian conflict. They are advocates for informing the community, inclusion and peace.
For some of the women in the film, who spent much of their time behind metal screens protecting their homes from thrown rocks and other items meant to injure and kill, the power to tell their stories had been crucial.
"When I get home from school, someone has to be there to pick me up and take me straight home," the young daughter of one of the families featured said. She continued to detail the precautions in place so that she can be safe from those who have tried to hurt and kill her family.
"We installed these screens to protect us from the rocks," added one of the film's videographers, gesturing casually to the metal caging around her home.
That same videographer took a video of an Israeli woman verbally harassing her, with hands grabbing the metal and face pressed up to the screen, spitting obscenities and insults at her.
The video became so public, it was satirized on Palestine's most popular satire show, a sort of counterpart to the USA's "Saturday Night Live."
Thorpe says that this film could be particularly significant or impactful for journalists.
He says that the "the way that they used stories and documented their realities to tell the truth" is very reminiscent of the goal of journalists in telling truthful stories.
The ability to document and record their experiences is impactful and empowering for these people, who say in the film that they feel as though they are doing something important that they can take pride in.