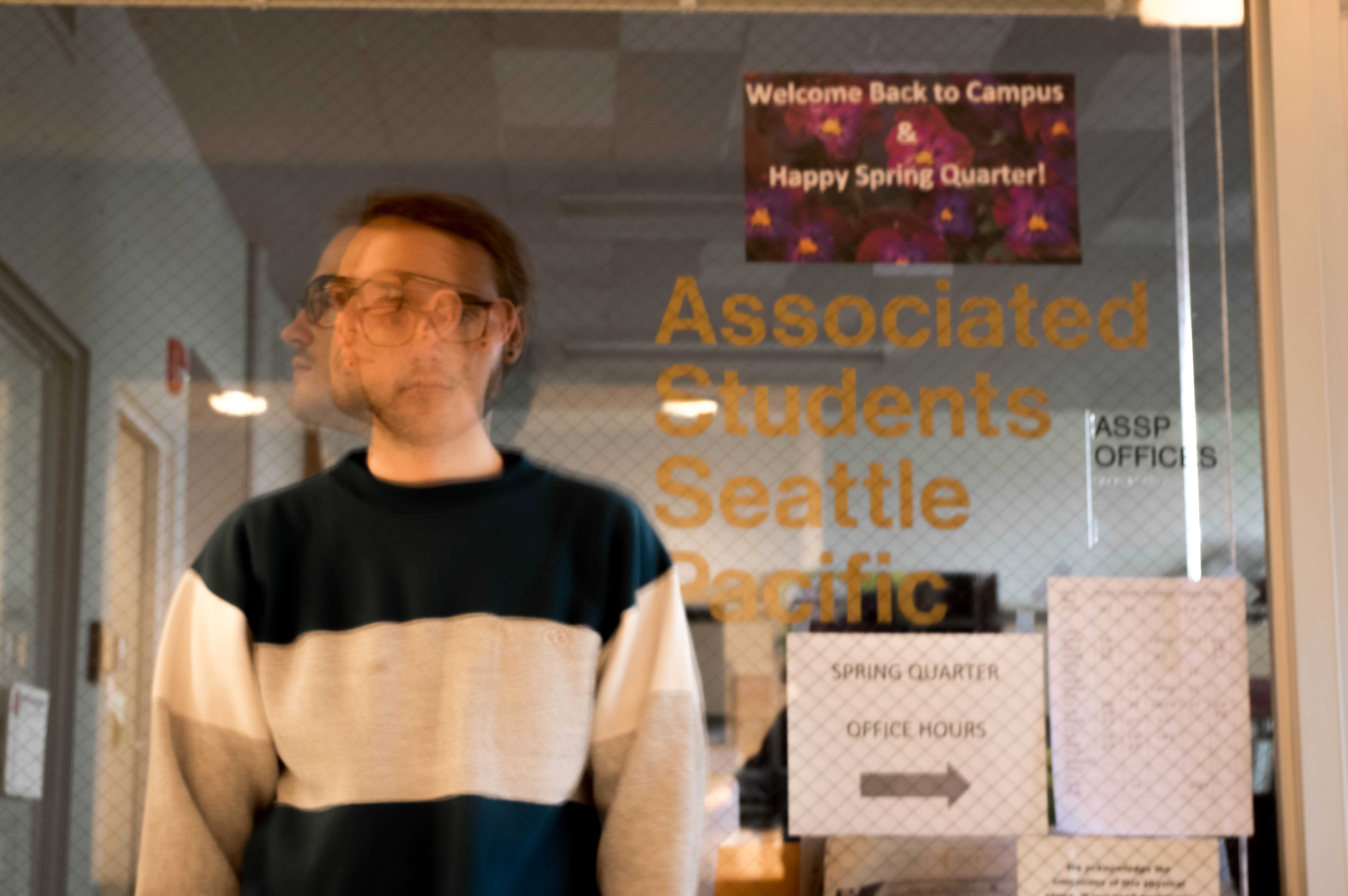 By Kim See | News Editor
It all started when ASSP Core began working on a statement of affirmation for LGBTQ+ students on campus.
During winter break, Vice President of Finance Spencer O'Hara met with a representative from Haven to discuss working with the club to produce a statement of affirmation along the lines of:
"ASSP believes and values LGBTQ students on campus regardless of what the institutional policy may be," O'Hara explained.
It is now spring quarter, and there is still no statement. O'Hara is no longer the vice president of finance.
O'Hara resigned in response to comments made by ASSP President Mary Liu, comments which he found to be insensitive.
In the weeks that followed, four members of ASSP Core signed a formal request for Liu's resignation as president. However, staff at Student Life urged mediation, and Liu apologized.
Although ASSP Core still stands by the idea of releasing an affirmation statement, several members, including Executive Vice President Danielle Meier and Vice President of Campus Activities
Garrett Berkey, believe that releasing a statement now would not be perceived as genuine. The last thing both vice presidents want is for the statement to be received as insincere.
"I think, for the most part, what this all came down to within ASSP is a discussion on intent versus impact, and the importance of, as leaders, really owning our impact when even our intent was radically different," Meier explained.
"I would say the catalyst to everything kind of happening would be when we had a meeting with a couple members of the LGBTQIA+ community. And we were thinking, as ASSP Core, of releasing a statement of affirmation," Liu said.
Last quarter, on Feb. 28, ASSP Core had a meeting to prepare what they wanted to say going into a meeting they had with Haven the next day.
In describing that time period, O'Hara stated that Liu questioned the purpose of an affirmation statement multiple times and said that it "posed some tensions with her and her religious beliefs."
In that meeting, Liu made comments which offended some members of the group, including O'Hara. Liu has since stated that she did not intend for her comments to offend.
"Mary articulated that, multiple times even before the meeting, that she was questioning what the purpose was of affirming LGBTQ students on campus," O'Hara said. "She didn't recognize why it was important or why we were doing it."
Liu tried making a case for why she supported but did not affirm the LGTBQ+ community, O'Hara added.
At that time, however, Liu was still coming to terms with what "affirming" meant, she explained.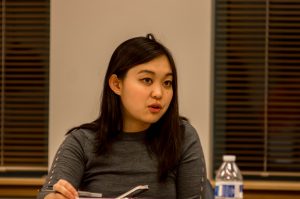 "In that time period, I was still in a place of realization and figuring out my own beliefs and also working through my own issues. Because of that, I made the mistake of implying that I am not affirming, which is completely false," she explained.
With her conservative background and the conservative teaching she was brought up with, Liu was unsure, knowing she was not fully against the LGBTQ+ community, but also not knowing if she was comfortable saying anything else.
She then began asking herself questions.
Is affirming theologically accurate? Is it something she can say yes to? Is God affirming? She concluded that he is.
As Core was discussing an ASSP affirmation statement, there were parts of the official SPU statement that were brought up, and Liu had gotten them mixed up in her mind, she explained.
On the SPU website, the statement of human sexuality reads: "Human beings are created in the image of God, male and female. The explicit relational dimension of human beings and the inherent differentiation of gender are foundational to our understanding of creation itself. Our discussions and considerations of human sexuality, therefore, take place within the context of these assumptions. Human sexuality is both a relational truth and it is gender differentiated."
The Free Methodist denomination, which Seattle Pacific University is associated with, is not affirming. As such, there are Free Methodist donors who may not have continued donating if SPU changed its statement, Liu said.
On the other hand, Liu was told that there might be donors if SPU did change its statement. Since there was not tangible proof of this, however, she did not want to rely on that notion.
O'Hara emailed Liu later that same night to articulate the hurt he felt as someone who is part of the LGBTQ+ community.
In this email, he wrote: "LGBTQ students on campus are hurting, and we as ASSP believe that they matter. It is impossible to articulate the tremendous amount of pain felt by these students, including myself, because the institution that we pay to attend believes that God says that our existence is not valid and that we do not deserve the same treatment as our heterosexual counterparts."
That same evening, he also wrote to Whitney Broetje, the director of the Office of Student Involvement & Leadership (OSIL) to file a formal complaint, in hopes of it leading to disciplinary action.
In return, Broetje sent him a link days later outlining "non-discrimination complaint procedures," where it says, "It is the policy of Seattle Pacific University not to discriminate on the basis of race, color, national origin, sex, age, or disability in its programs or activities, as required by applicable laws and regulations."
Sexual identity is not protected by these guidelines.
This incident was not an isolated event, according to O'Hara. During the interview period last quarter, as a new vice-president of finance was being selected, he remembers Mary texting him, asking, "If you don't mind me asking, are you homo or bi?"
She had also made remarks, O'Hara said, inquiring about his relationship with his boyfriend, questions she did not ask others who were in heterosexual relationships. O'Hara did not say anything to anyone out of fear that it would affect their decision to hire him.
In explaining why he waited to report this behavior, he said, "I thought, just because of the university's history and treatment of LGBTQ students, that nothing was going to be done and that my story wasn't going to be taken seriously."
He explained his situation to his advisor, Assistant Director of OSIL Jacob Arzaga, during their weekly one-on-one meeting on March 6.
O'Hara asked Arzaga if he thought it was possible for a person to "exhibit this kind of behavior" and it not be considered discriminatory. Arzaga said it was possible, O'Hara recalled.
Arzaga pressed O'Hara on what he wanted done, to which O'Hara responded: he wanted disciplinary action. Arzaga then told O'Hara told mediation would be more appropriate and was asked again what he wanted done, O'Hara described.
"It just kinda got to this cycle where I felt kind of gaslighted," O'Hara said, "that I kept saying it, he kept asking, I kept saying it, he kept asking."
In the end, he told Arzaga that if nothing was done, he was going to resign because this was affecting his mental health negatively. In describing the situation, O'Hara noted that Arzaga did not look fazed.
"As we try to bridge the divide on campus, and the treatment of LGBTQ students, I don't think that's possible if we have a president who's not affirming or who says that she's affirming but whose actions don't line up with that," O'Hara said.
Over the next couple weeks, Broetje organized a mediation meeting to discuss ASSP's statement of affirmation for the LGBTQ community; how Core was processing differences of opinions and views internally, and how that transferred externally to the campus; and how core was going to move forward.
O'Hara, however, opposed a mediation meeting, writing in email that, "Holding such a meeting implies that LGBTQIA+ identity is open to opinion and debate, as opposed to individual members of Core making statements that undermine my existence and a portion of other SPU students."
Boetje responded to O'Hara, saddened to hear he would not be attending. She was also sorry to hear that O'Hara felt he had to carry the weight of educating the community on LGBTQ+ issues.
As part of her email, she wrote, "My hope is that this meeting would provide space for others, including myself, to join in this. Please know your voice is valuable as part of the conversation should your desire to join us change."
In all, there were 10-12 people present, a group made up of both Core members and their advisors, Liu described. Some did not attend due to prior commitments and O'Hara, true to his word, did not come.
Liu remembers the group talking about different ideas, feelings and reactions to events leading up to that point.
On March 12, O'Hara's statement of resignation was read at senate, stating that, "Upon entering the VPF [vice president of finance] role I began to notice a pattern of discriminatory behavior
articulated by a particular Core member regarding the LGBTQIA+ community. As a proud member of this community, I have found these remarks to be denigrating to the respect and dignity owed to myself and all other members of the LGBTQIA+ community on SPU's campus."
This "particular Core member" was Liu.
But while Liu apologized for her words and explaining that she did not mean to offend anyone, several members of the ASSP Core signed a written request for her to resign, which is marked as confidential.
Meier emphasizes, however, that it was a request and not a demand. They gave Liu a choice: to resign or to remain as president.
Core could have called for impeachment, taking the power of choice away from Liu.
Instead, Liu was given a week, coinciding with spring break, to think about whether to resign or not.
In the end, she chose not to resign.
"After thinking over everybody's opinions and reasons, and also where I stand on my own, I went through this process," Liu said, then paused. "I didn't feel that it would be responsible of me if I were to step down."
She did not feel it would be responsible of her to pass of her responsibilities to someone else for the last quarter of school. She is also a part of two subcommittees in senate and has established relationships with administration, the alumni board, etc.
"It's a very nuanced situation," Meier said. "I think the greatest pull that I feel is 'How can I be supportive of Spencer and his story and his experience?' and 'How can I also fulfill my role as a leader on this campus, and how can I challenge and push my fellow leaders around me?' And that's been a delicate balance."
Constitutionally, her role as executive vice president is to support the president. It is something Meier is committed to, but she is also struggling in finding what that looks like in practice.
Supporting Liu does not mean agreeing with everything she says, but Meier also wants to make sure her job is conducive to Liu fulfilling her responsibilities to the best of her ability.
"It's tough either way. It's tough to piece thing together and grapple with the fact that we're in a lot of disagreement," she said. "And that's a tricky place to lead from, and that's something we're all working towards and making ourselves heard in that process."
Berkey agrees.
While he was not directly affected by Liu's words, he was "empathetically hurt for others." He wants to support O'Hara as an individual, to listen to him and his story, but he also respects Liu's decision not to resign.
In talking with advisors since the incident, Berkey saw a lot of miscommunication from different parties, which fueled the tension within ASSP.
While the advisors saw one thing as the problem and wanted to fix it one way, those in Core saw something else was the problem and wanted to fix it another way, Berkey explained.
"There were so many variables and so many elements to this," he said. "I think it wasn't someone's fault to blame. I think it's just the nature of the beast."
In releasing a statement, his hope was to have those in the LGBTQ+ community feel more part of the institution. He wanted to release a statement from the students to the students.
"What it does do is it's a group of students saying, 'We recognize these students. We see you, we hear you, and we want to support you,'" he said.
With the current circumstances, several members of Core, including Berkey and Meier, believe that releasing a statement now would not be perceived as genuine. The last thing both vice presidents want is for the statement to be received as insincere.
It will happen though, Berkey said with a smile. While it could not happen this year, with things changing and with the new core for next year, he is sure it will happen.
The word "affirming" gets thrown around a lot, O'Hara acknowledges.
"It means different things to different people," he said. "For me, it means not only tolerating LGBTQ people because I think I'm past people tolerating my existence. I think it's more so acceptance too and you love someone unconditionally not in spite of this one aspect of their identity, but because of this one aspect of their identity too. You love all the person."
Since these events, Liu says she has come to the realization of where she stands on this issue, thanks to the conversations around her, and that was "one of the biggest mistakes" she made: coming into the year without a stance.
"I know and I recognize that it did take me too long to come to this realization, and I am very sorry for the hurt I've caused," she added. "I also really want to keep working with core and I also really want them to know I support them and I'm not trying to go against anybody."