Troubled waters called for cancellation of crew's voyage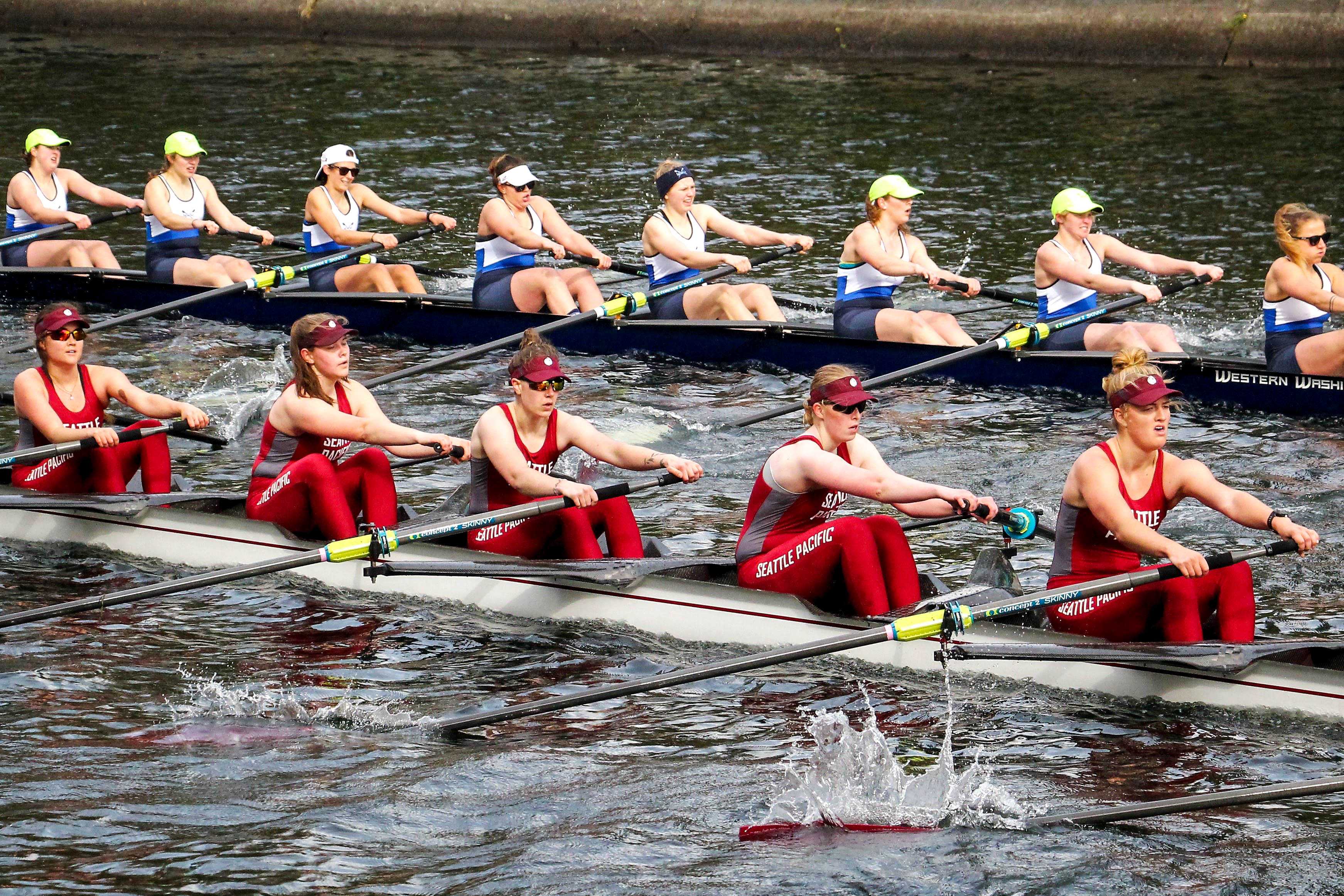 The Seattle Pacific University rowing squad was told not to set sail down to Lowell, Oregon due to inclement weather on April 7.
The Falcons had planned to race against several other rowing teams, including the national champs Western Washington Vikings.
"I think it came at a great time for us," said Andy Derrick, the head coach of the women's crew team. "We have an incredibly hard schedule, one of the toughest in Division II this year based on the number of top five opponents we are racing and the strength of the West region. As we try to reassert ourselves on the national scene, we are not going to get the benefit of the doubt very often based on our recent past so we need to give ourselves lots of opportunities to prove our speed."
Forecasts projected heavy rain and severe wind conditions in the area around Dexter Lake, Oregon, where the race would have been taking place. The regatta was canceled in advance to prevent teams from making the trip and then not being able to race.
Derrick was not to disappointed by the cancellation, saying, "It does happen from time to time. It was nice though in that we didn't travel all the way down there only to have it cancelled. We stayed here to train, scrimmaged Seattle University on Friday and had a good land session Saturday morning since the same weather that hit Oregon was moving in here.  We will compete and practice in bad weather, but make a big distinction between bad weather and unsafe conditions, so the LOC in Oregon made the right call."
Despite being unable to compete against the Western Washington Vikings last Saturday, the Falcons will go head-to-head with them during their next meet, where SPU will host WWU and Central Oklahoma University.
The races begin at 8 a.m. on April 14 near Gas Works Park on Lake Union, with the finish line being located behind Royal Brougham Pavilion.
"It will be tough," Derrick said. "Both of those teams are fast and while we have made huge improvements, they are and have been where we want to end up in the next several years.  We will get better by racing them, and while winning is always the simplest goal, keeping it close can help prove we may not be there yet, but we may just be fast enough to earn a spot at the NCAA Championships in late May."