Accessible made inaccessible
Frye exhibit isolates itself from audience
Gretchen Frances Bennett is interested in evidence, the kind of evidence transcends facts or data; it is much more personal.
Whether it's an accidental teardrop shed on a photograph or online images that piqued her interest, the Seattle-based artist channels the collective artifacts from her life to inform her art.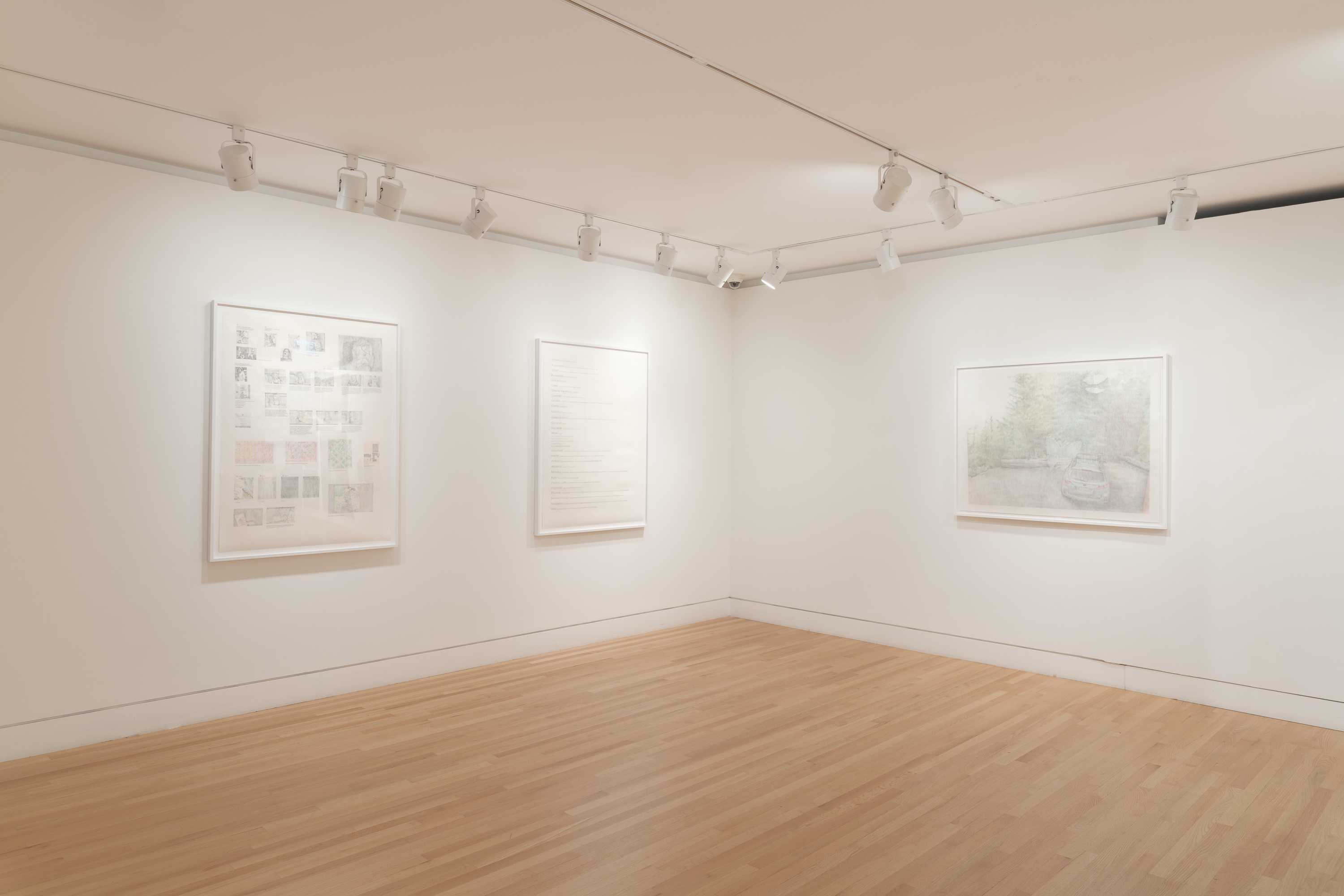 Bennett channels this affinity for evidence in her new exhibit at the Frye Art Museum.
On display since mid-February, "Air, the free or unconfined space above the surface of the earth" is an intersection of Bennett's personal and historical memory, according to the exhibit's description.
The work, all pencil drawings done in graphite and color, are both vivid and visceral. By omitting the full shape of her subjects and using faint pencil strokes, the work invites a closer examination to fully understand it.
Without literally reading the complex fine print of the works' descriptions, however, much of the work is subject to interpretation. At times, it made the art feel a little more abstract and inaccessible.
Bennett's focus on universal phenomenons in pop culture, such as YouTube, Instagram or even Nirvana, paired with her interjection of personal interpretation into them commands onlookers to step into her experience to reexamine their own.
This convergence of personal and historical memories is evident in pieces like "Have a Hangover," which depicts a video still of Kurt Cobain's silhouette performing, guitar in hand, with Bennett's added personal touches, such as video grain and lens flare. A resident of Seattle during Nirvana's heyday, Bennett stakes her claim in a universal musical revolution through her art.
"Narrative drawing" depicts a conglomerate of Instagram selfies and stills from YouTube videos that Bennett encountered online over the course of a few days.
Hand-sketched stills of young women reading tarot cards or posing next to a cat shows us as the audience the ways in which Bennett's corner of the internet influences and informs her art.
The scattered images, according to Bennett, "demarcate the vicissitude of my current creative circumstances."
Bennett also allows onlookers to step into her experience in "Honeymoon View with Windscreen and Small Tear." The drawing, a blue and green-hued rendering of one of Bennett's photographs, depicts a view of a Subaru parked in front of lush pine trees from a second-story window.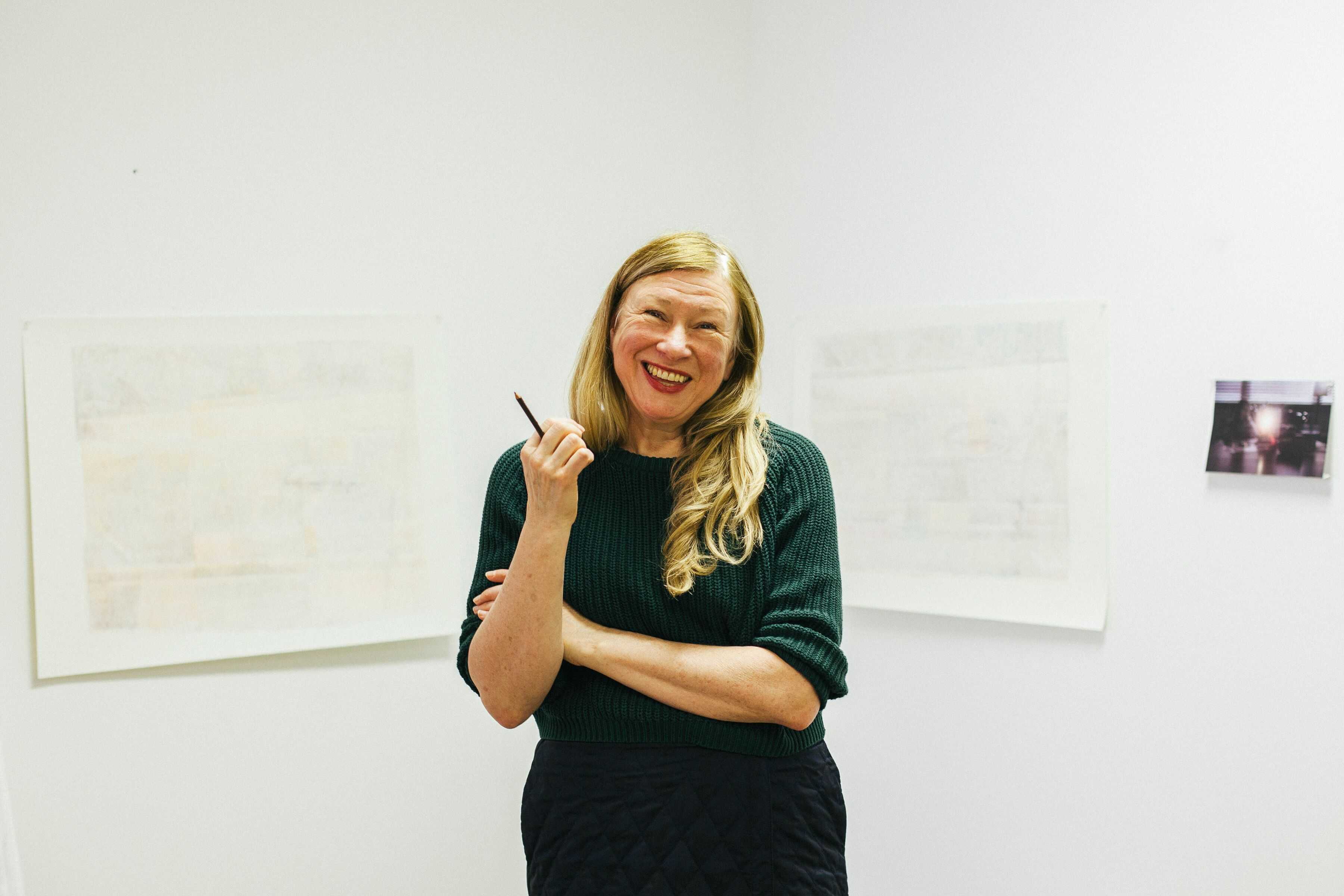 The foreground of the drawing depicts the silhouette of a butterfly, nearly the same size as the car next to it. It isn't until reading the description that viewers discover that the butterfly is actually a sticker on the window — once again leaving room for a reexamination of perspective and experience.
Bennett included in this rendering teardrops that spilled on the original photograph, again adding more personal yet subtle context to a seemingly simple view.
Memory and perspective are at play throughout the entire exhibit. Critical thinking feels necessary to fully comprehend the scope of Bennett's art.
While visceral and fascinating, the personal nature of Bennett's work paired with the inaccessible language of her image descriptions can easily leave her audience feeling detached or alienated from the work itself.