Reminiscing on musical passion
After walking into the Crawford office of Dr. Ramona Holmes, one feels the need to stop in the doorway and take in the room slowly.
There are books and photographs, the standard for a professor, but also a treasure trove of eclectic and unexpected objects on every shelf and surface: not exclusively, but most notably, the room is full of instruments.
Some, like the piano tucked in the corner between the television stand and the window, are more prominent and obvious features of the room. Others, like the Tanzanian zeze (which Holmes pronounced zih-zah), are tucked inconspicuously away into cases and placed on shelves.
The table is covered in CD cases, which Holmes happily reorganized while humming what sounded like classical music to herself.
It is abundantly clear from the contents of her space that she is in the right profession as a music education professor at Seattle Pacific University.
"I just love music, and it's a job where I can sing and dance and play instruments all the time, and share that with other people, and teaching was a perfect way to do that." Holmes explains without hesitation.
"I'm also a performer, so I get to do both."
When asked about the piano, the only instrument that is immediately evident upon first glance around the room, she explained that she does play it, alongside many other instruments.
"Well, music education majors have to play everything that they might teach," she said, so casually one might almost forget the amount of time and effort it must take someone to master so many instruments.
She stood and reached over shelves of books and music, grabbing for what appeared to be a violin case.
"I'm primarily a violinist," she started, struggling to free the case from the items around it, "but I also play the zeze," she unzipped it proudly, revealing an unusual and intricate looking string instrument about the size of a ukulele.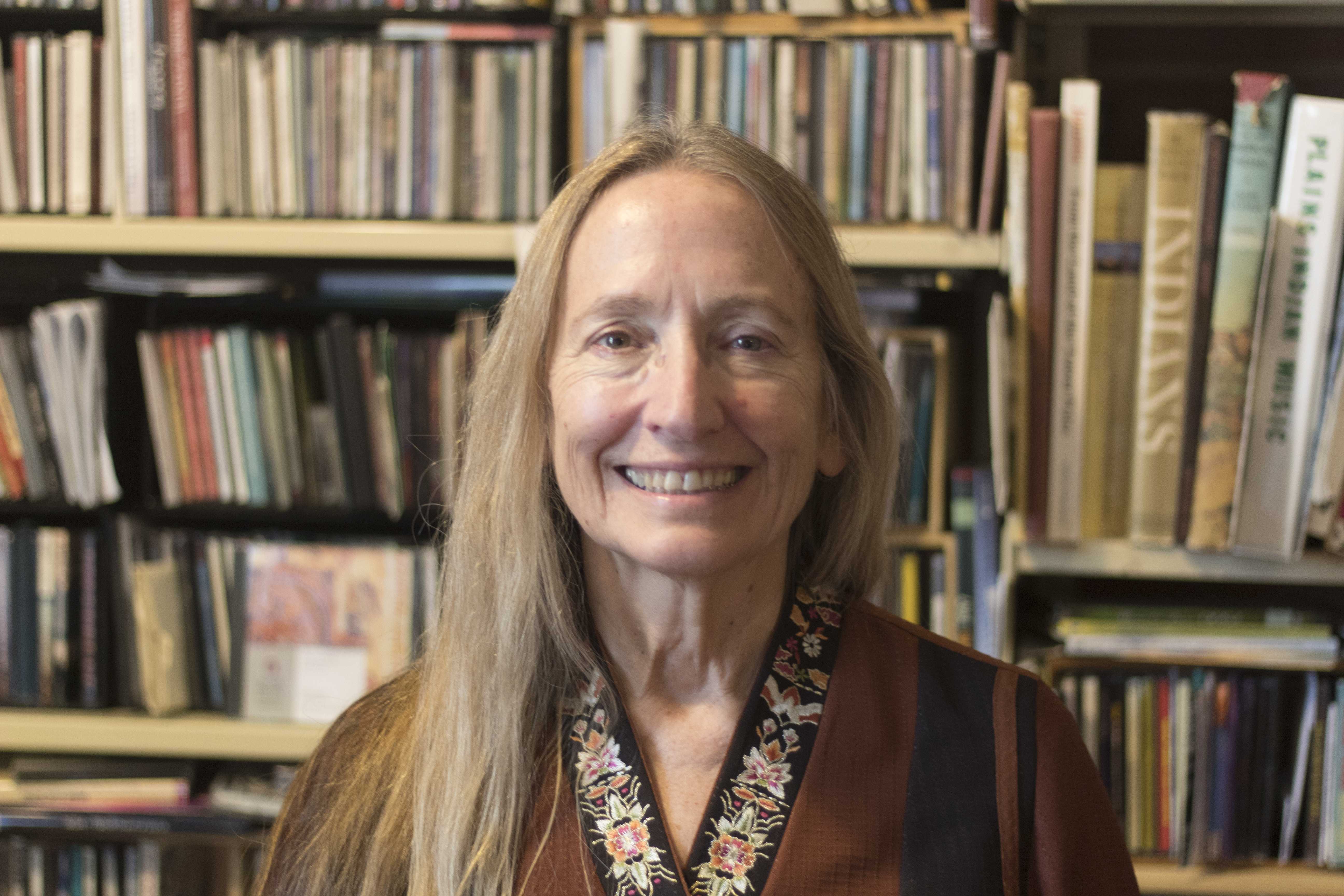 "This one is from Tanzania. Not too different from a violin!" she said cheerfully.
Outside of instruments, she also mentioned that she sings and dances, and loves to perform.
It seems the only thing she is equally passionate about is teaching and sharing music with her students.
"I've always been a teacher. I had my doctorate and was teaching K-12 and I probably would have done that forever, but this job opened up and I had been teaching here in the summers so I applied and magically ended up in university," she remembers.
Holmes had been teaching K-12 for 20 years when she left to come to SPU, and at first she only took a one year leave-of-absence from that job because she was afraid she might hate working at SPU and want to go back.
However, she found the exact opposite to be true: she loved SPU immediately.
She is planning to retire this June after 25 years at SPU, which totals to 45 years in the classroom teaching music.
In that time, she has taught and made an impact on literal generations of students.
"I had one of my students come to me after she'd graduated and she said 'I'd like you to meet my new husband, do you recognize him?' and I said that I didn't. She told me that he had been my student in grade school," Holmes remembers.
"Then, later on, her student came here as my undergrad student. There's all these little … lines that are interconnected.
I refer to Kiersten as my grand-student, because she's the student of my student."
After that many years of consistent music education and classrooms full of students, she often runs into former students at music events.
She says that seeing her old students is one of the great joys of her career.
"Just this week I was at the Northwest Music Education Conference in Oregon. And oh, there were so many of my … former students there, students who I had 45 years ago as little kids because I taught K-12 first, and students who I taught [when they were older] who are now teachers. It's always good to see them," Holmes recalled happily.
Holmes especially loves when her students can return and visit her at school after they have graduated and grown up.
"For me it's always exciting when one of my students comes back.
I had a bass player who was an undergrad who I had in a lot of my classes, so when he came back as a grad student in education he got to help TA and that was really exciting," Holmes said.
As for why she has stayed at SPU for the whole of her career in higher education, Holmes says that the people and community culture here have kept her inspired to remain in lower Queen Anne.
"It's a really close knit community. It is very much about the community.
I had been all at large public schools before coming here, and it was a big change for me to come to a small private school."
In retirement, Holmes expects to do exactly what she always has: sing, dance, play music and perform.
"I want to do when I'm retired what I've done when I've been teaching which is travel and to sing and to dance and to play instruments.
So I'll probably be doing the same things, I just won't be getting paid for it," Holmes laughed.
Her most exciting imminent plans will take her thousands of miles away to Estonia, to do what she loves most.
"This summer I'm heading to Estonia for the big song festival.
That will be a right-away thing I'm doing. There's 20,000 people in the choir and and 50,000 people in the audience. I'm really excited."