by Heidi Speck, Features Editor and Jenn S. Tran, Layout Editor
Visual communications student Peter Knopf had been busy the whole day.
When Knopf and approximately 45 other students arrived at 9 a.m. at the Art Center for this year's Branded event, they "hit the ground running," to use Knopf's words.
The students, coming from the business and art programs, were thrown into a day of designing a brand for a company or product, which is brought in by the business students.
The students, divided into six teams, found themselves in a fast-paced arena that reflected much of what their careers could look like. As they collaborated, both art and business majors got a peek into what the process of branding will look like.
"I think another big part is by working with the engineering major, the business major and the global development major, I'm now learning a lot of new things," Knopf said.
"You feel kind of isolated in your major, partnering with the different majors I'm learning a lot of cool stuff."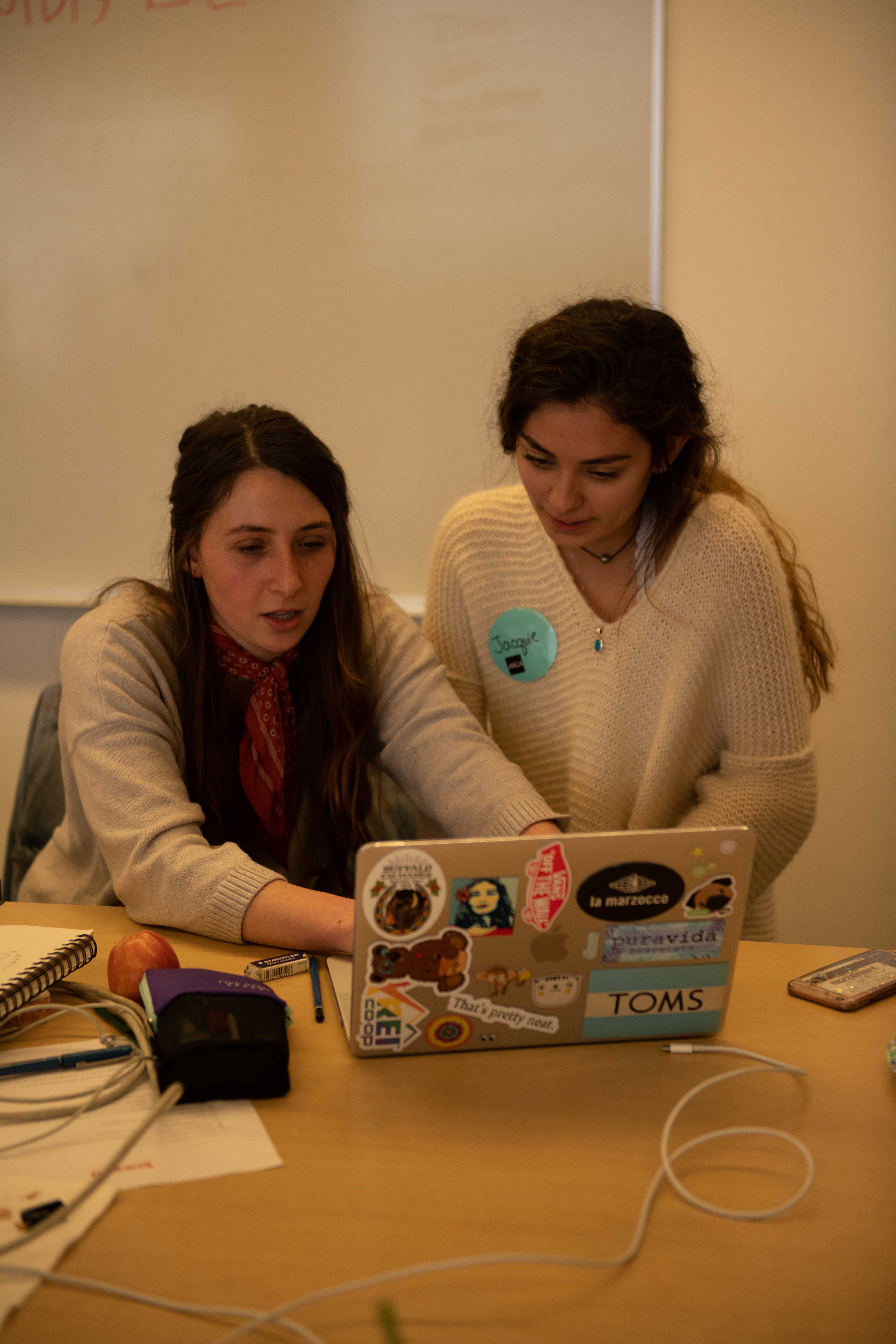 The event was put on by the Seattle Pacific University chapter of the American Institute of Graphic Arts (AIGA). The advisor of the program and professor of art-visual communications Karen Gutowsky-Zimmerman and professor of art Laura Lasworth started Branded 10 years ago.
Branded, hosted by SPU's AIGA design club, began as an event created by a group of designers who wanted to share the process with business students. An experience Gutowsky-Zimmerman describes as an "experiential learning, full immersion process."
For students who chose to participate, the day is a marathon.
From 9 a.m. to 9 p.m., the students remained in the Art Center as they worked with their teams.
There are six teams, each containing six to eight students, who come from art and businesses majors. Within each team — give or take one or two — there are students studying visual communications, illustration, engineering, global development and marketing.
For the business students involved, Branded is a small component of a year-long process.
In short, students who are part of the social venture class design a project and submit their projects to the Branded program. Six groups are chosen.
The Wednesday before the event, which happened on Feb. 23 this year, the students from the social venture class and the art students who chose to get involved meet and are put into design teams.
The groups then meet on the saturday of the event at 9 in the morning and the launch into designing a brand for the company or product that the business majors put together.
For the next twelve hours, students will design a color pallet, logo, font, pattern, website homepage and, in some cases, a name — which all come together to make a brand.
"In a lot of the design classes you're really only doing your stuff, you don't work in teams very often, and collaborating and making design decisions with a team," Knopf said. "Me and the people I'm working with are producing something much much cooler than I think could've ever produced on my own, and I'm really enjoying that."
Kersha Taitano, a junior business major with a concentration in marketing, took part in her teammate's vision of a sustainable ethically produced lingerie company by explaining the data and research concepts that other members of the team were not aware of.
Business majors are required to take one of three types of classes to graduate: a study abroad, spirituality in business or social venture. Taitano chose social venture. "I'm the only business major. We split it up to be very collaborative. Overseeing the more technical terms is my job," she specified.
Taitano's team created the brand Evity, a women's lingerie brand that emphasizes being ethically made and sourced in the US.
The working aspect of Evity would include employment for local refugee and immigrant women. They would be employed to sew the product after being trained, and would be able to take part in different admin roles if they wish to do so.
The team's proposal was created by team member Gracie Brown, who originally planned on producing this company alone.
"This is a project she's been working on for a year, even before the class. This was something she had her heart set on, that she knew she wanted to do. Even after she graduates she intends on taking this as a real project," Taitano said.
After hearing Brown's proposal, Taitano knew that it was a mission she wanted to be apart of. "I thought the product, underwear, is like — there's a stigma around it," Taitano said. "So finding a way for that to be positive and empowering to the women, not just how they feel in it, but knowing that the person who made your underwear is being taken care of."
As someone interested in more creative aspects of marketing, Taitano appreciated the collaboration between both disciples that Branded had allowed them to create.
Taitano enjoyed being able to work alongside the artists: to be able to see what it means to be in marketing and work with a creative team. She added that branding is essential in the area of marketing she plans to go into.
"Being able to see how that plays out on the artists' side has been really fun for me," she said.
However, Taitano emphasized that for students who enjoy the more creative aspect, Branded has been necessary to see how both fields interact.
"This is something I don't think you get to do anywhere else on campus aside from social venture," Taitano said. "How many times does the business school and the art school come together for something?"