Friendly Competition Builds Community
Smash Bros. Lovers Unite for a Night of Fun
Shouting filled Ashton Hall's First Lobby, as students cheered on Mario, Samus and many other characters from Nintendo's "Super Smash Bros. Ultimate" video game.
This was the environment at the "Smashton" event, held on Feb. 22, which was designed to be a casual place for students, whether from Ashton or from other residence halls, to come and play Super Smash Bros.
"A lot of us [on hall council] are big fans of smash and video games in general and we know it is a big game for other people to play around the hall, so like why not get everyone to play together in a huge tournament?" Alyssa Sheeres, Ashton Hall's public relations director, said.
There were two different options for residents to choose from at the event.
In the corner of the lobby, a casual one vs. one area was available for students to hone their skills before competing in the tournament, or just to just play without the high stakes of competition.
In the center of the room, there was the competitive tournament. Just like the casual games in the corner, two people competed against each other in matches that were divided into randomized brackets. The winner of these matches would then go on to the next set of matches until there was only one player left: the champion.
This setup allowed students to have an environment to compete, while also escaping from the stress and depression commonly associated with winter quarter.
"I think it is a fun break for people especially now since we are heading into week eight and stuff is piling up and we are worried about the deadlines that you have to meet and it's like take a break two hours and just go play smash with your friends," Sheeres said.
Part of the reason a game like Smash was able to bring together so many students was it gave them the opportunity to connect with the game and in the process connect with their peers.
"I think that Smash has been a really big part of a lot of people's childhoods, myself included, so Smash Ultimate has been literally such a blast," Natasha Kovall, Ashton Hall's hall council president, said.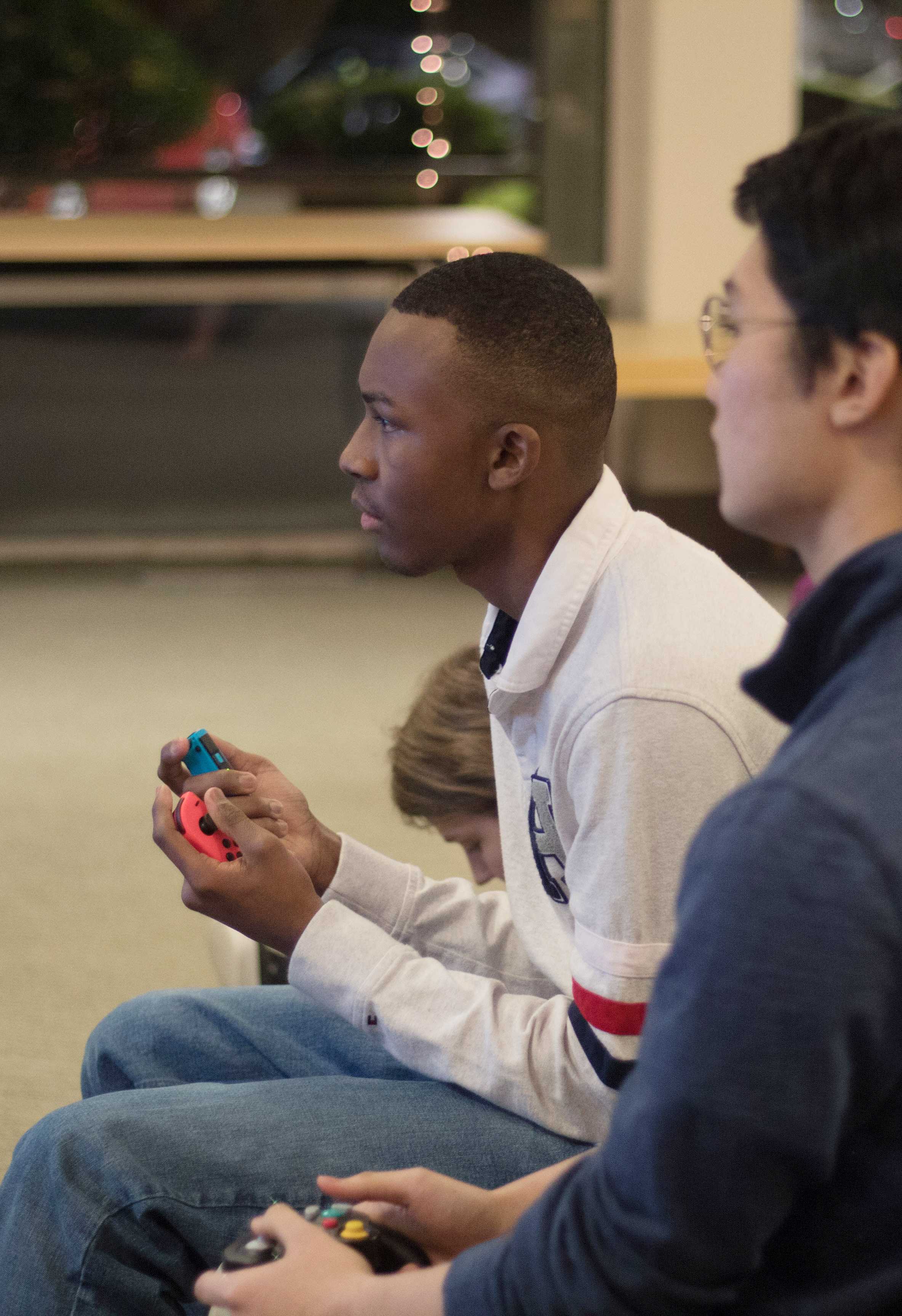 She recounted her own experience with Smash as a child.
"My older brother and I used to play Smash all the time, and I remember when Brawl specifically was coming out and we would sit around looking at the website and seeing what characters would be coming out," Kovall said.
The tournament reminded first-year Dana Donnelly, who lives in Ashton, of similar experiences in high school.
Donnelly stated how her high school had tournaments for Smash Bros. and how when she saw that Ashton was hosting a tournament she could not resist it due to her love of both Smash and hanging out with other people.
The champion of the event, junior Cody Tang, emphasized how the previous iterations of Smash allowed him to connect to Seattle Pacific University. Tang mentioned how he started to get into Smash Bros. at SPU as a way to connect to his floor in Hill Hall.
For Tang, the people playing were friendly relationships even despite the competition.
"I think competition brings out the best and worst in people, but in this scenario where it is still casual and people are here for the enjoyment of the game and the people, I think it brings a lot of good traits in people," Tang said. "It brings out the rowdiness so people can get out of their shells a little bit."
Donnelly reflected on her experience in high school in tournaments like "Smashton" when people teased her because she was one of only four girls competing.
Smashton was different.
"I haven't heard a word of bad sportsmanship or making fun, everyone is just agreeing very loudly and aggressively that that move was a good move and I feel that that helps unite people," Donnelly said.