According to a recent article published by Ian Livingston for the Washington Post on Feb. 11, this has been a record-breaking winter for Seattle. On just the first wave of the storm, which lasted from Friday the 8th to Saturday the 9th, Seattle received its biggest snow event since February 1990.
The students who live on the Seattle Pacific campus could be seen all weekend sledding down the Ashton hill, walking together to take photos, building snowmen and otherwise enjoying the weather with their time off from classes.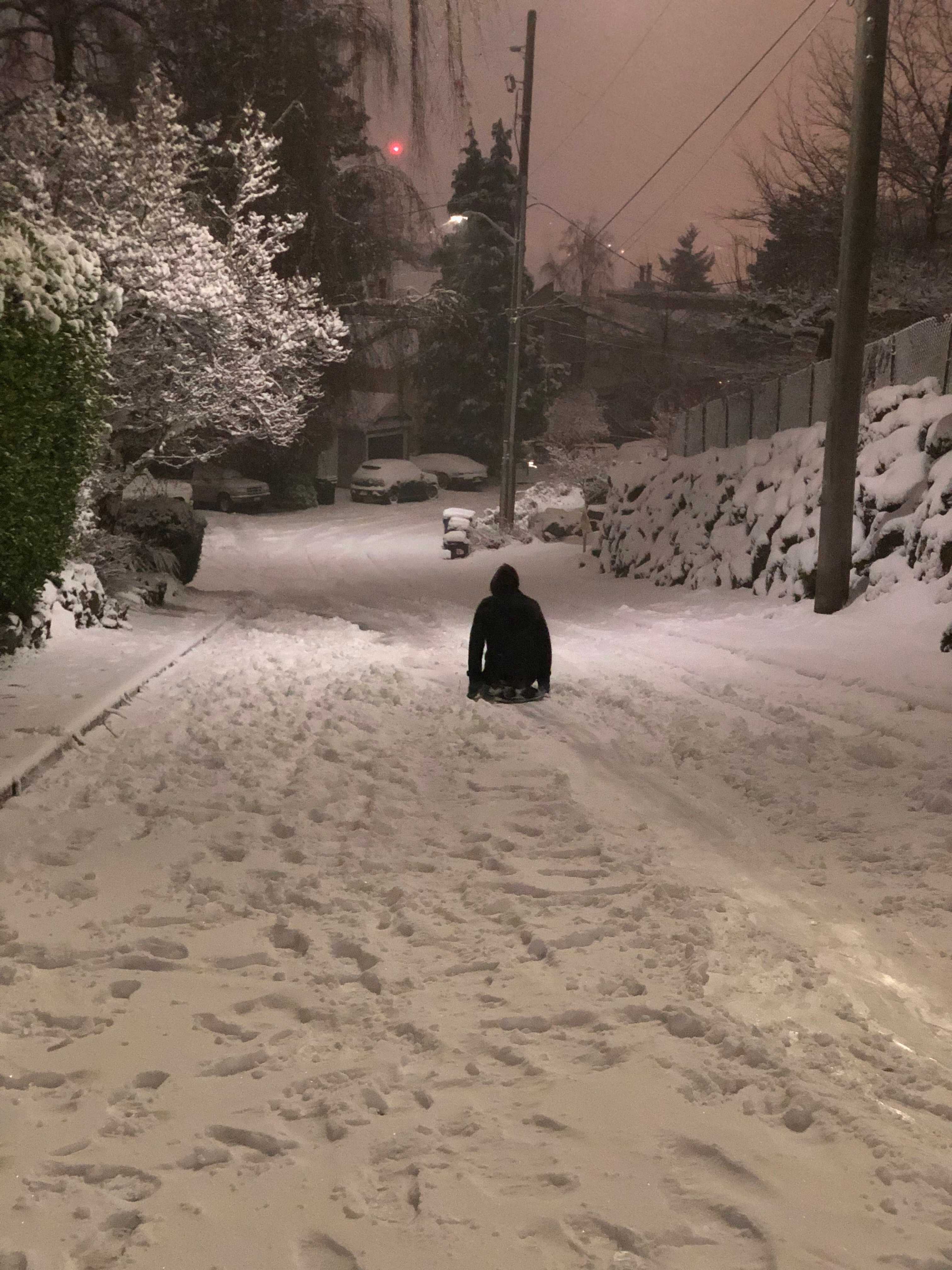 However, not all students have enjoyed this unusual weather event and class cancellations: many commuter students have expressed frustrations about the way that SPU Administration has been notifying students of schedule changes.
"Hi @SPUPres!" tweeted student Addy Pratt, "Do you know when we'll have a status update on tomorrow? @UW and @seattleu have cancelled all classes for tomorrow and your commuting students will not be able to attend (approx $50 per class) without putting themselves in danger."
Several SPU students retweeted and liked the tweet in agreement.
Pratt explained in an interview that, while she is commuting from a residence relatively close to campus, her frustrations stem from her knowledge of how difficult the situation can be for her friends commuting from further away.
"The administration is out of touch with the student body. Their handling of snow days is a perfect example," Pratt said. "Until they decide late into the evening or early in the morning whether or not classes will be cancelled, they leave commuters with the choice between forfeiting classes they paid a lot for while the ones who can safely get to campus stay on track, or risking their safety in an attempt to get here"
In the past week, SPU has missed three full days of school on Feb. 4, 11 and 12, and had three shortened days on Feb. 5, 8, and 13.
The aforementioned Washington Post article, entitled "Record February snow hammers Seattle, and more is coming," states that, "The weekend storminess officially dropped 11.4 inches of snow on the city, pushing its February total to 14.1 inches, an inch ahead of the previous record of 13.1 inches set in 1949."
SPU Provost Jeff Van Duzer, whose office handles all aspects of the school that affect student experience, said that many factors go into the decision to cancel or delay classes.
"Decisions around closures or late starts are made by a group of folks who look at a variety of factors including multiple different weather reports, state and city agency reports on road conditions, input from our facilities team, the plans of K-12 local school districts and information from other colleges and universities in the area" Van Duzer explained.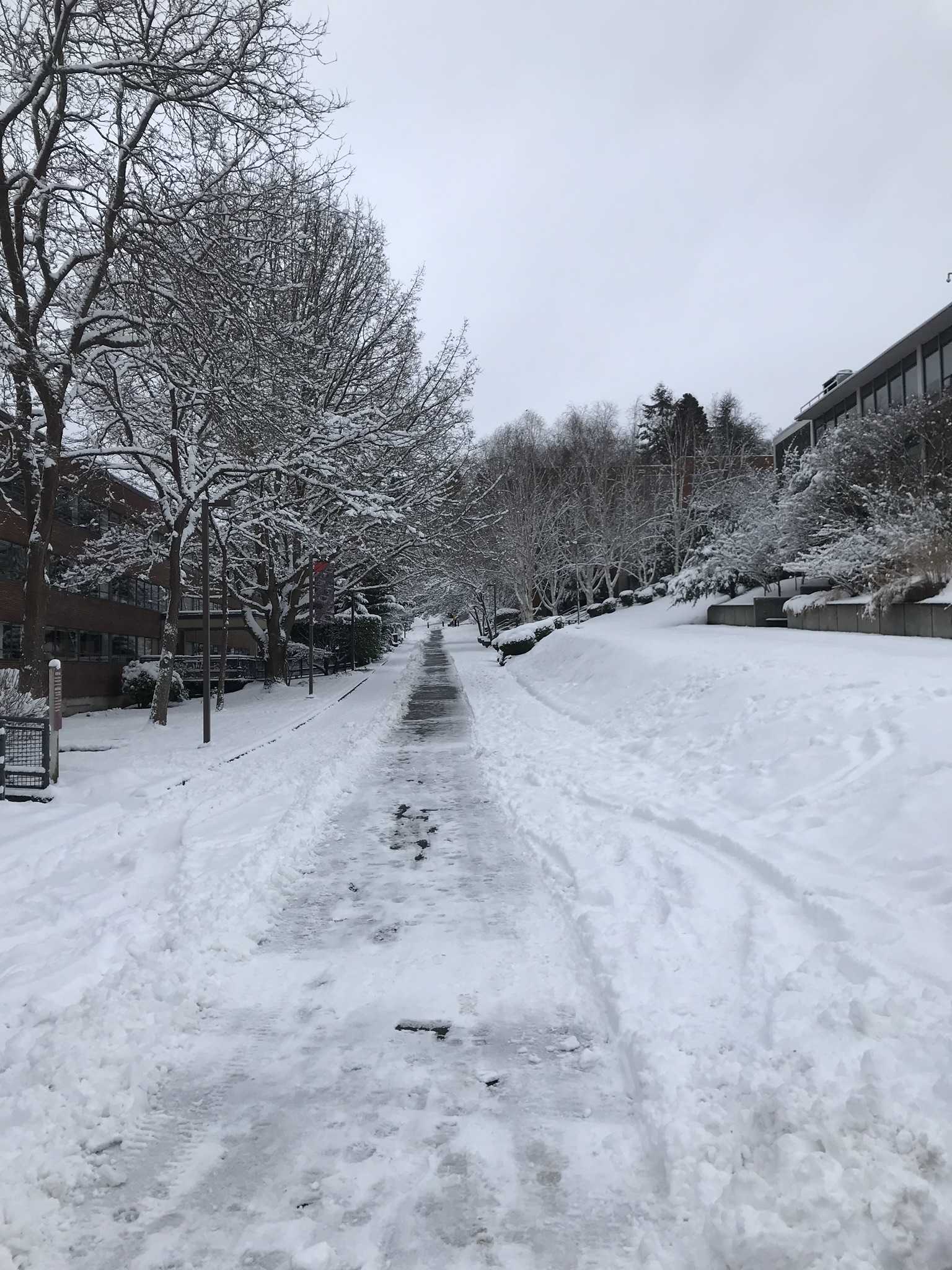 Commuter Katherine West commented that our alert system makes it extremely difficult for off-campus students to plan their day and know whether they should come to school.
"I don't understand why it takes SPU so long to announce weather-related closures and delays compared to UW Seattle, Seattle University and the Seattle Public Schools," West said.
She continued, explaining that the delay in announcements is stressful for her and other students and faculty who need at least a few hours notice.
"On Monday, Feb. 4 SPU delayed classes until 11 a.m., but did not announce the cancellation of daytime classes until 8:30 a.m.. I normally leave 2.5 hours before my class to get to SPU on time, and I know there are other commuters and faculty who need to leave more time than that. With the snow delays, this would not have been anywhere near enough time to get there."
Pratt also expressed confusion and frustration regarding the difference between our weather-related alerts and those of surrounding universities.
"Seattle University and the University of Washington gave students enough notice by cancelling classes during business hours the day before," Pratt wrote in an email.
"We want to know how our situation [at SPU] is any different," Pratt concluded.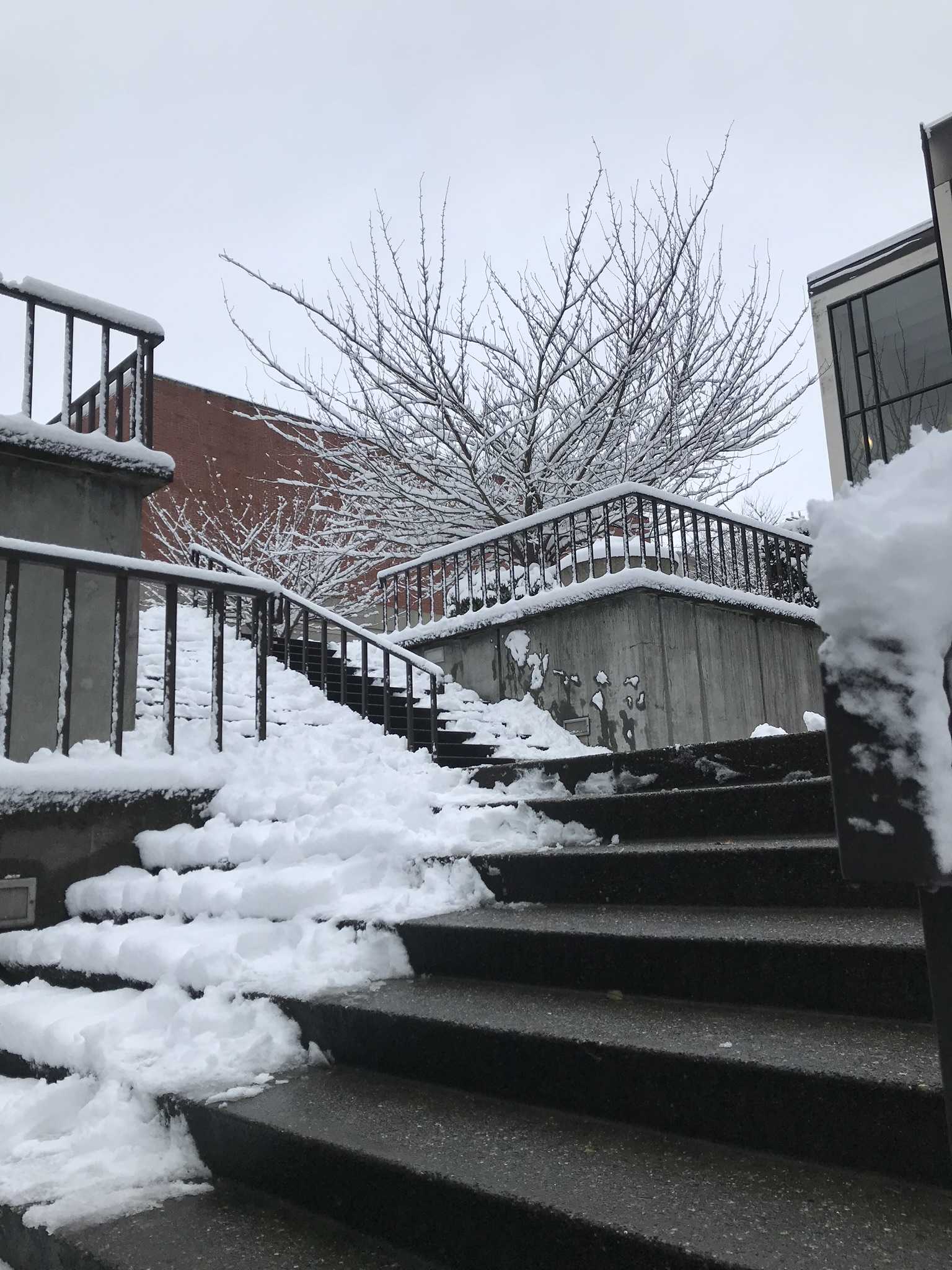 Anya Annear, SPU senior and former assistant news editor of the Falcon, noted that she was also confused by the delay in communication, especially considering how much earlier other universities received their announcements.
"It was just kinda bizarre that SPU was the last out of the three major schools in the region to confirm the shutdown of their campus," Annear wrote in an email interview. "We are smack dab in the middle of Seattle, with hills surrounding us on all corners. There is no way professors, commuters and let alone staff would be able to get into the university."
Van Duzer, in his email interview, explained that the administrations takes the many contributing factors affecting students into consideration when deciding to change class schedules. Often, he says, these factors contradict one another and make the decisions difficult.
"In each case, our primary consideration is the safety of our students, staff and faculty. This is always held in tension, however, with our desire for students to get the education they are paying tuition to receive," Van Duzer wrote.
He expressed that those who decide whether or not to have snow days understand both sides, those on campus and those off, and try to consider both.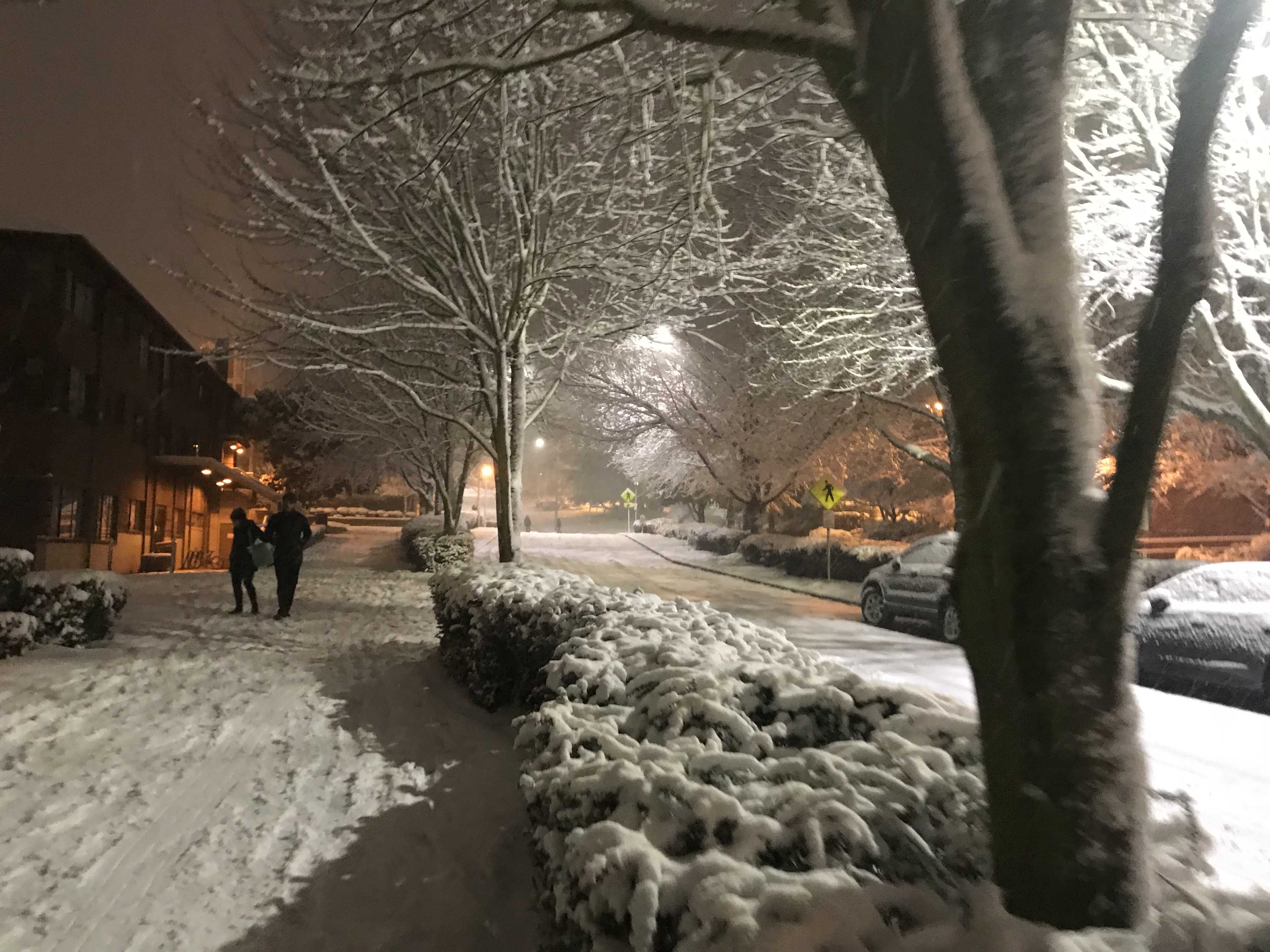 "We recognize that some of our students (and employees) commute from great distances," Van Duzer explained. "At the same time, we also recognize that nearly half of our undergraduate students live on campus. Always a balancing act. We do not take snow closures (or late starts) lightly."
West expressed frustrations at the policies in place, implying that bus schedules and road conditions in regard to commuter students who live outside of the area should be taken into account.
"I understand that SPU wants to cancel as few classes as possible," West said. "However, when the main buses to SPU are on their snow routes and don't get anywhere near SPU (because of the hills) and SPU doesn't cancel classes in a timely manner, I think they should reconsider their weather cancellation policy."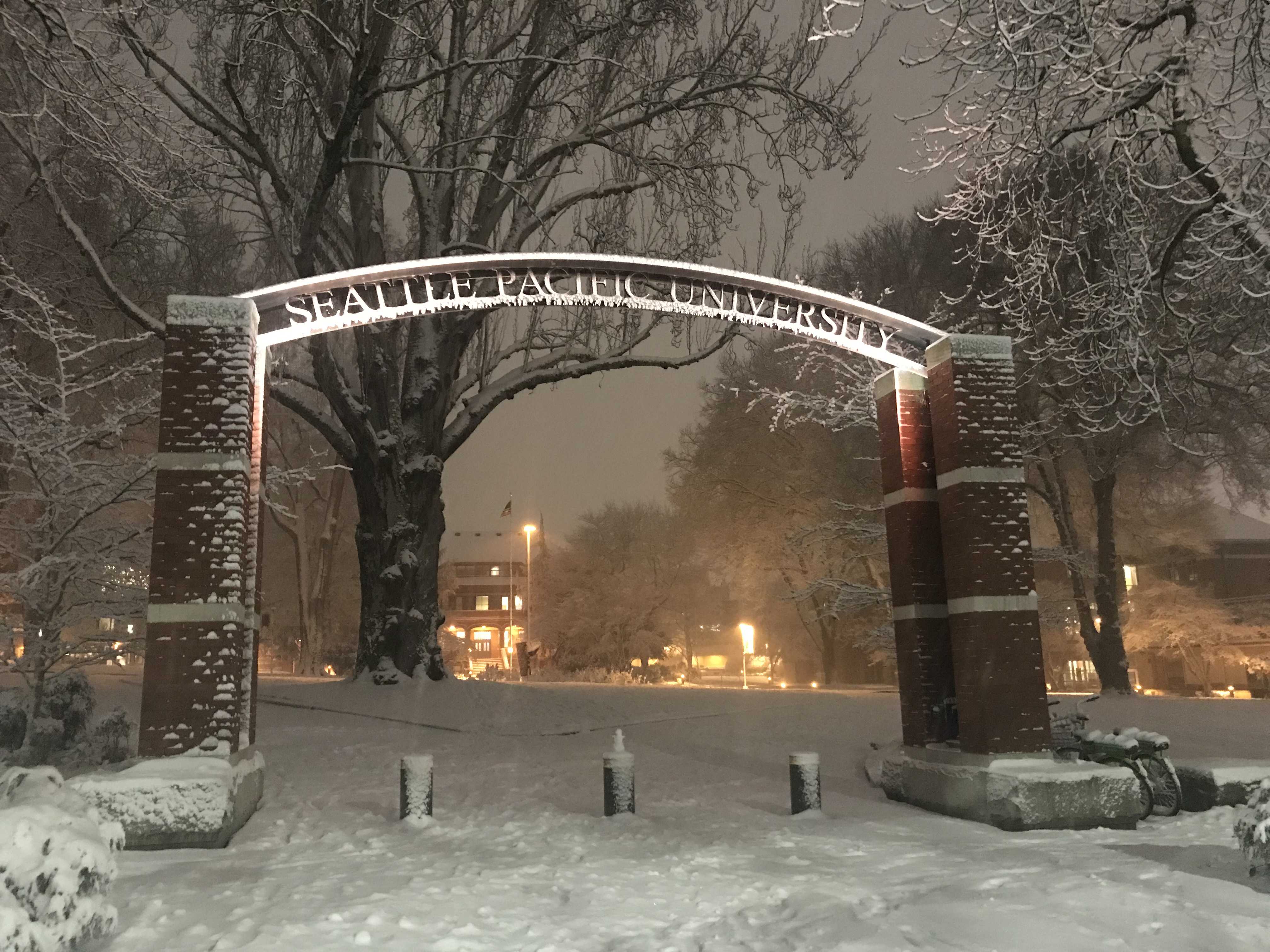 the referenced Washington Post article can be found at https://www.washingtonpost.com/weather/2019/02/11/record-february-snowfall-hammers-seattle-more-is-coming/?utm_term=.5adc2b84c38b
Errors regarding the dates of class cancelations were changed, from the 10th and 11th to the correct dates, the 11th and 12th. Additionally, information regarding a recent tragedy at the University of Washington which has been proven incorrect by recent reports has been removed. These changes have been made on February 13, at 10:02am