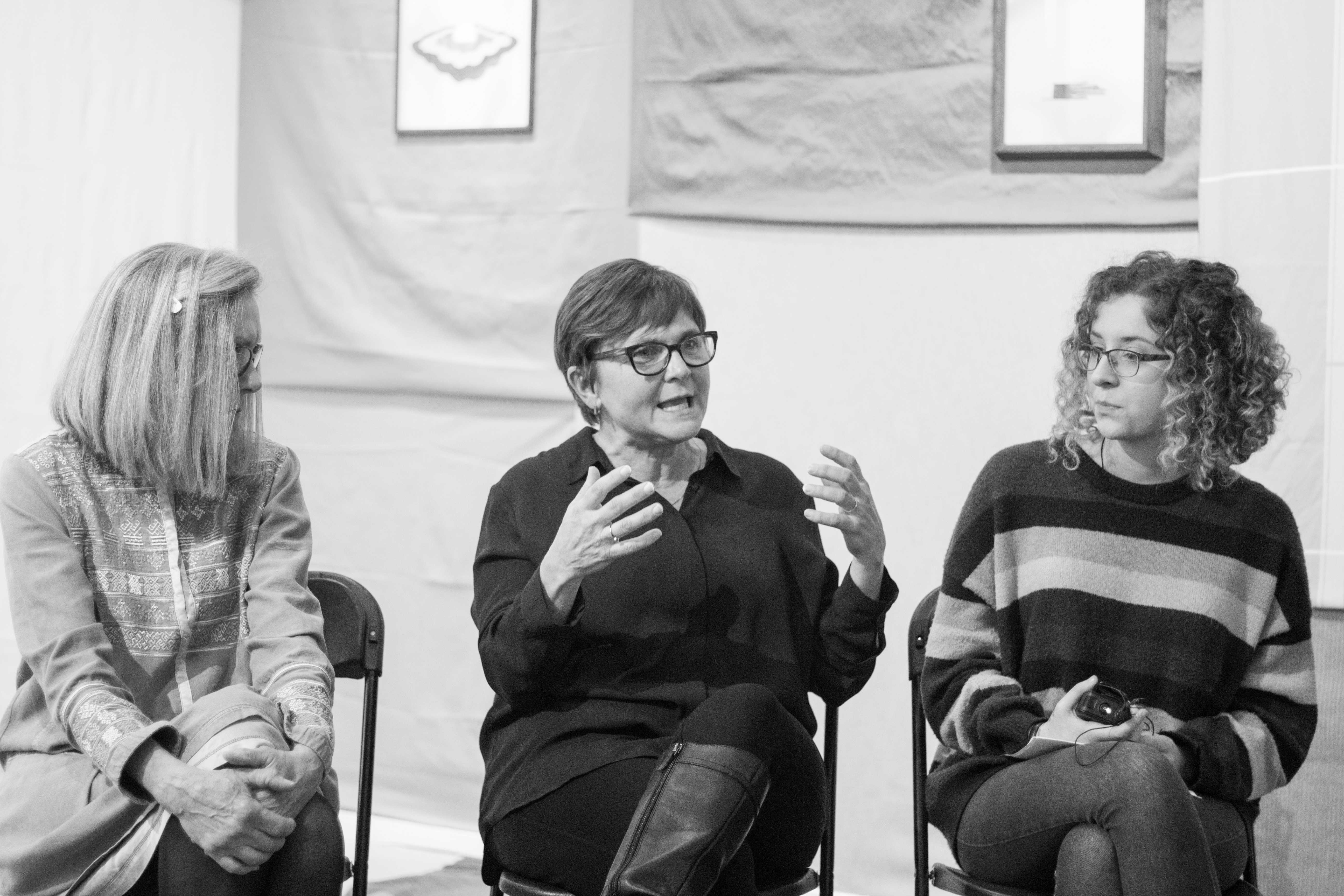 SPU discusses activism through art
An illustration of an Osage boy named Steven stares into the angry Oklahoma sky, his messy dark haircut whipped by wind. In the distance, social turmoil boils where a funnel cloud forms.
The young Native American observes the oncoming storms that approach his land. This is the reservation his ancestors were pushed onto after the Louisiana purchase started the United State's westward push, driving the Osage people to a tiny corner of the map of their homeland.
Like his ancestors, his story will be left out of history books.
This is the concept story that Tori Foster created for her senior art show project in 2017, a tale spurred by the discovery of the Osage nation story.
She shared the story on Friday, Feb. 1 at the presentation "Artistic Design as Activism for Social Change" in Seattle Pacific University's Art Center Gallery, alongside two SPU professors, Laura Lasworth and Karen Gutowsky-Zimmerman.
The three women described various scenarios in which art had been used to create discussion amongst viewers, with the intention to communicate and start conversations rather than make judgements on an issue. Much of the art mentioned was made by the speakers themselves, and still more was by other artistic social activists.
"As a designer, I use design as a way to kind of craft a conversation, or to get people thinking about issues of concern and social justice," Gutowsky-Zimmerman said.
She has worked with students in past projects, challenging social assumptions by designing games and journaling experiences aimed at student-driven understanding.
In one project, she paired students of different backgrounds, ethnicities and personalities and asked them to ask each other how they define themselves, how others define them and other personal questions.
They were asked to journal these thoughts and draw pictures of their partner each day for one month.
The end results of the project were compiled into a book, illustrating the relationships formed by the people, encouraging the deconstruction of preconceived notions about strangers.
"I just want to have conversations — conversations with people," Gutowsky-Zimmerman said.
Foster's activist approach analyzes the historical injustice that the Osage nation has faced, using art as her messenger. To her, the Osage story impelled personal unrest.
"I still don't understand how it has been forgotten," Foster said.
"But the emotional and mental turmoil that I had to address since coming across this narrative has been significant."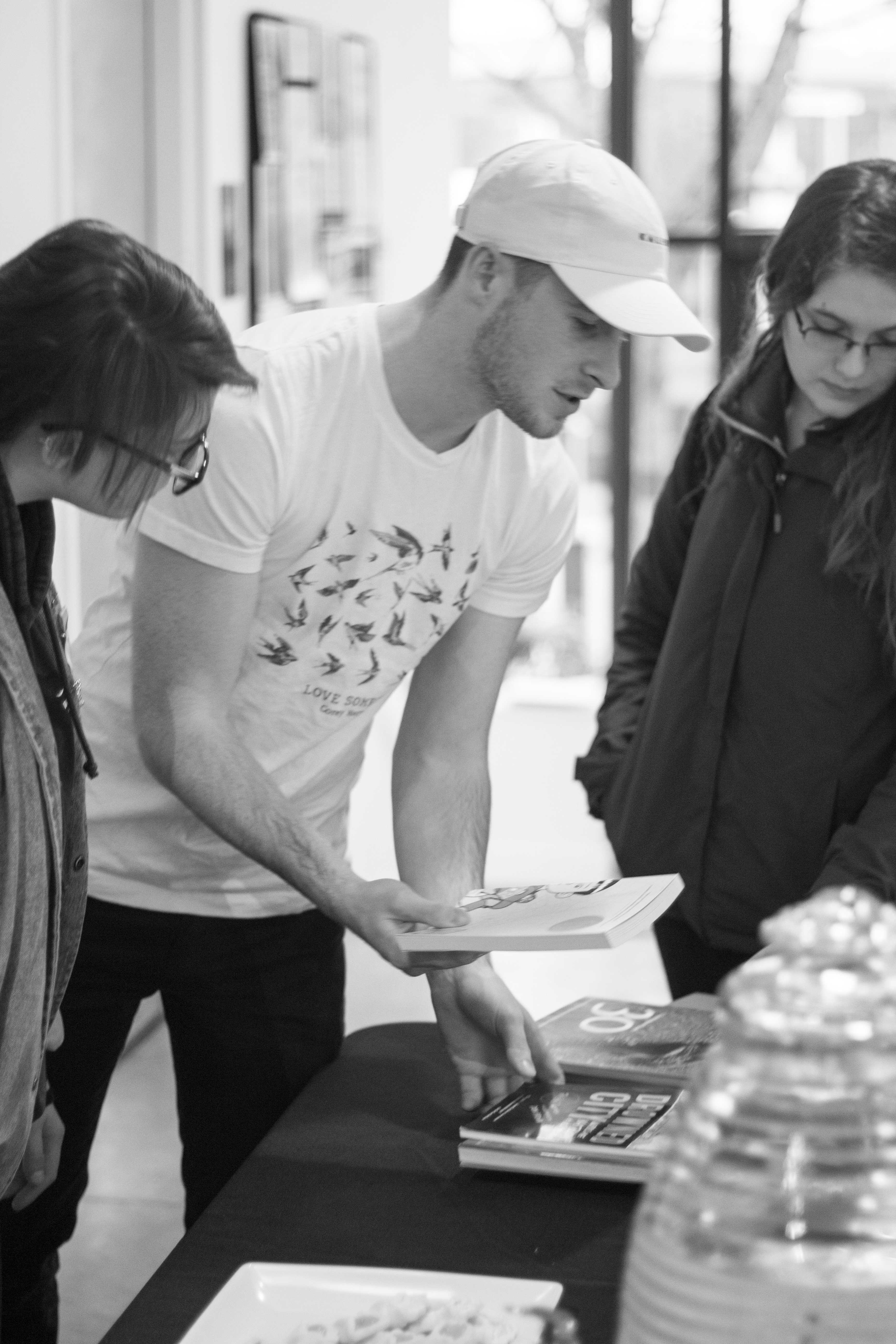 Like many other untold accounts of native lands being subject to American western expansion, the Osage land was reduced from expansive territory stretching into more than 10 midwestern states to a small section on the northern border of Oklahoma.
The native people were packed into a miniscule polygon on a map where disease soon spread and quality of living declined.
Then, a particularly large oil reservoir was found on the reservation. For a time, the Osage people were able to make profit from it.
Outside violence followed shortly after, in addition to new laws proclaiming white individuals as guardians of land based on the American assertion that the Osage people were unable to handle their growing finances. This meant that the money could be taken.
The Osage people were again stripped of the resources their land provided them.
"I was left wondering for a time what I, a white college student, could possibly do to understand or share my findings or even to take steps of reconciliation," Fosters said.
Her account of the Osage history led into discussion of the character she created, the Osage boy who assumably experiences the era in which violence and financial injustice occurred.
Her art focuses on young Steven and other characters, telling his story from 1920s Oklahoma.
Through telling his story, she hopes to spread awareness of the story of the Osage people.
Dialogue is the goal.
A few topics of discussion that Gutowsky-Zimmerman found particularly pertinent to the Washington region included homelessness and children born in brothels.
These matters are directed at audiences in the form of visual arguments. They aim to gather a following of people who will care enough to speak up about relevant predicaments.
Foster found it difficult in the past to be an activist through her work. Eventually, she chose to speak out.
"For years, I was pretty dormant when it came to being aware of the issues," she said.
"Even the smallest of steps can be a step in the right direction."