Weather causes closure
SPU's first snow day of 2019
The Seattle Pacific University campus shut down on Monday, Feb. 4, due to inclement weather that began the night before.
It started snowing on campus around 2 p.m. on Sunday, Feb. 3, and continued to snow with fluctuating intensity through early Monday morning.
In that time, Seattle received approximately 2 to 4 inches of snow, while areas further east received 4 to 8, reported an Accuweather article by Amanda Schmidt on Tuesday morning.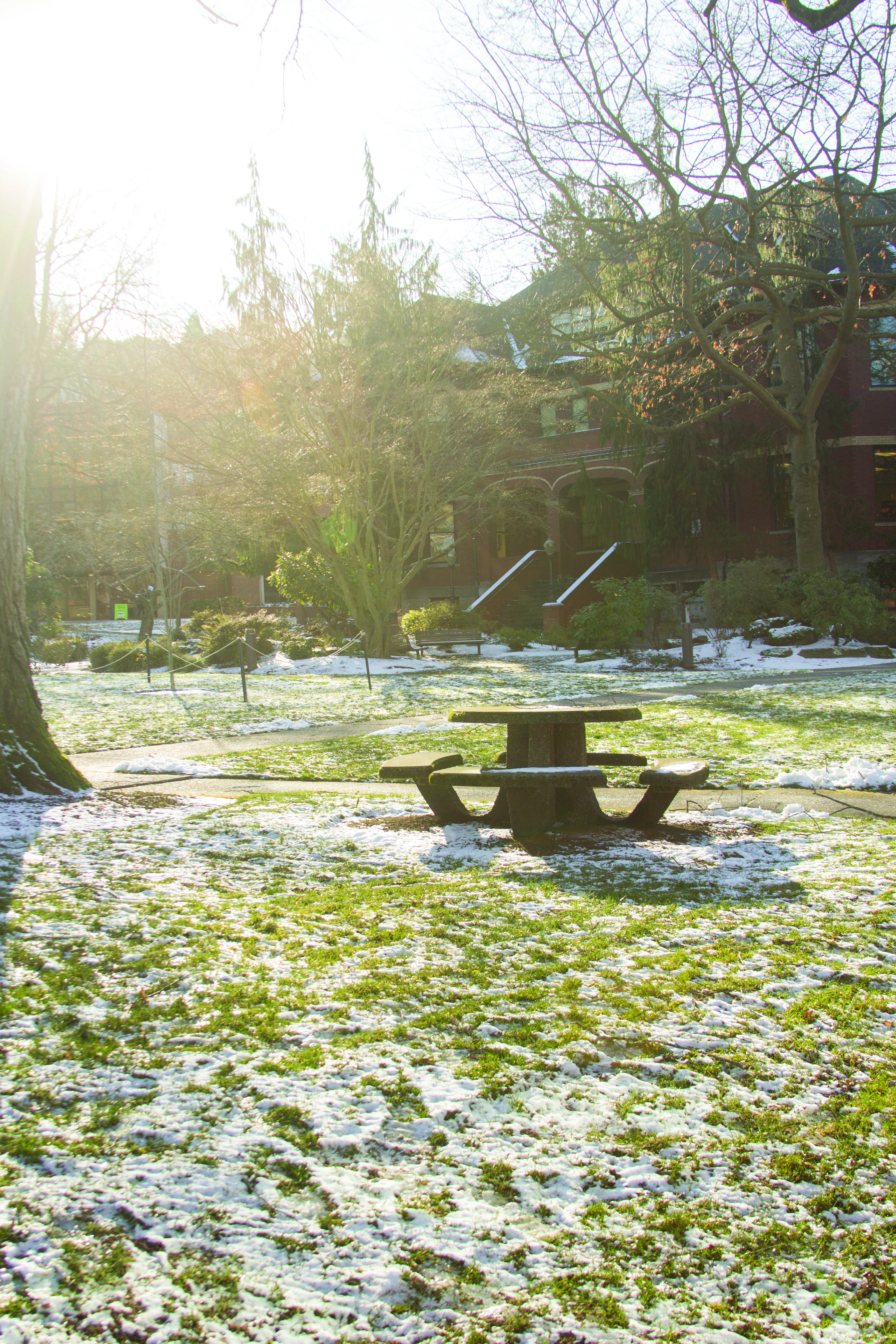 Roads proved too icy for commuters to come into campus, prompting the school to first delay and then cancel classes, at 5:53 a.m. and 10:08 a.m. respectively.
Students received emails and texts from the SPU Alert system notifying them of the changes and the eventual cancelation. Offices and other campus services were also closed down, including the Student Union Building, but excluding other dining service locations.
Students could be seen using cardboard, plastic and other various makeshift sleds on the Ashton Hill, Hill Hall's "beach," and other areas on and off campus to take advantage of the slippery roads.
Some students expressed gratitude for the snow because it afforded them extra time to study for midterms, which have started in many classes in the recent weeks.
Evy Gutierrez, a first-year nursing student, was grateful for the reprieve from the fast pace of midterms and mid-quarter homework, and said she was grateful for the extra day to relax and catch up.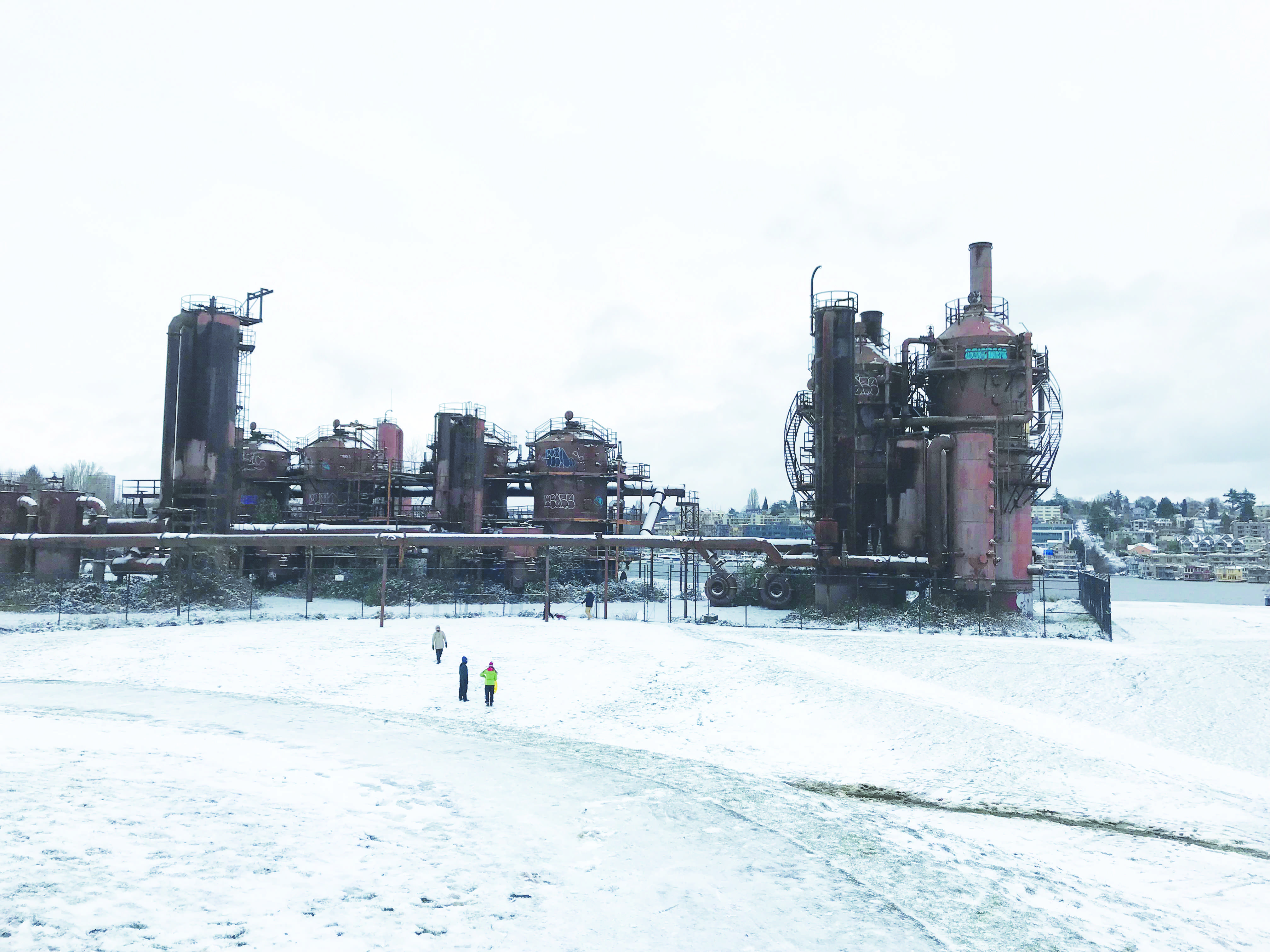 "With midterms happening, the snow day was like Mother Nature telling me to chill out and enjoy myself/nature!" wrote first-year Gutierrez. "The snow came at the right time and I used the snow day to enjoy the people around me and [de-stress] a bit which I definitely needed."
SPU soccer player Musa Ali commented that the snow gave him more time to catch up on his work and study for upcoming tests, which tend to pile up this time of year.
"The snow day gave me another day to do my homework and study for my midterm which I felt more comfortable about after I study (sic) more," Ali noted.
Other students, while appreciative of the snow, found that it got in the way of their midterms schedule and plans.
"The snow day, while beautiful, was disruptive to studying, scheduling and school as a whole. The sudden day of freedom due to class cancellations threw me off because I hadn't planned for it," first-year biology student Claire Geiman expressed.
The snow affected campus beyond just Monday's closure.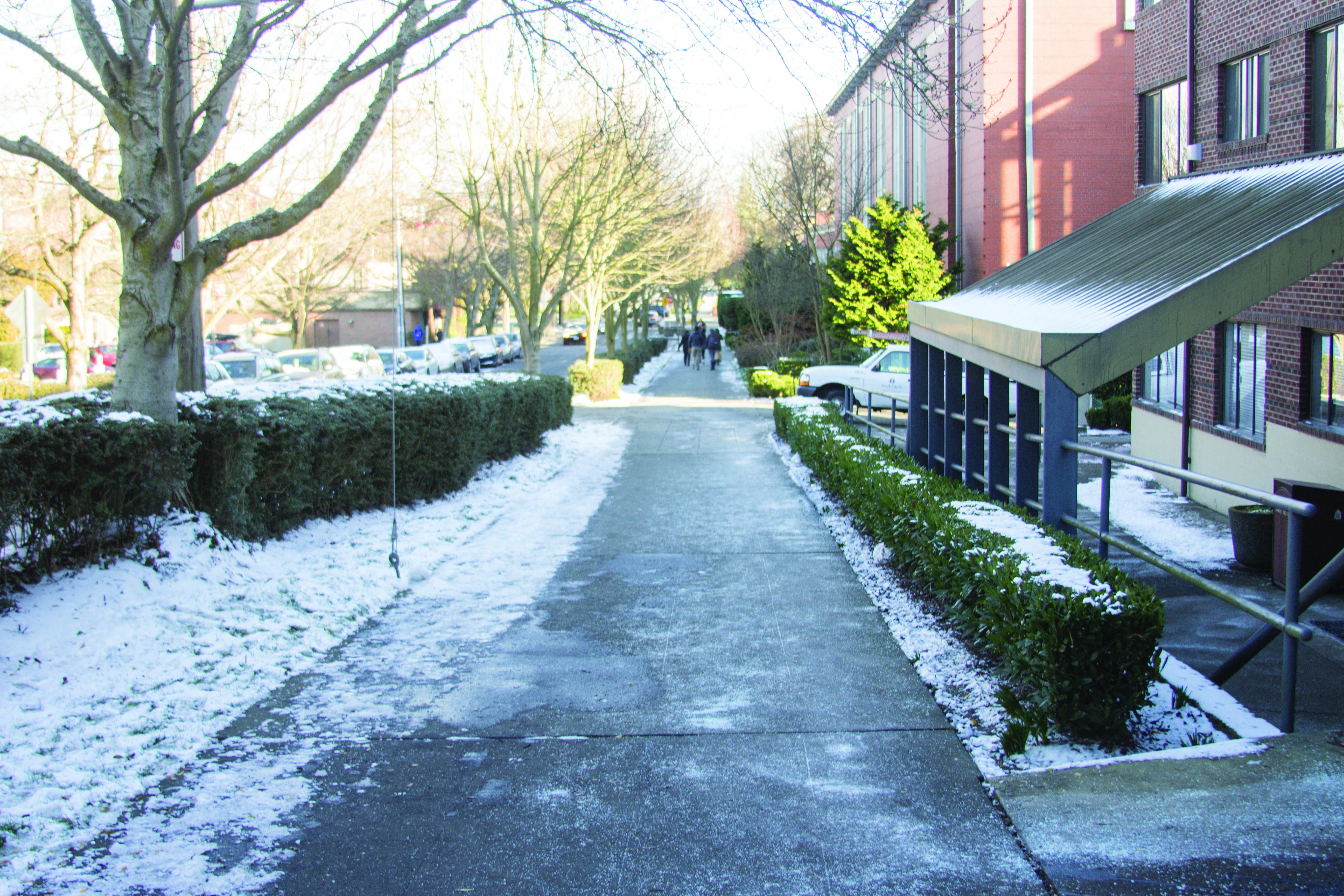 Late Monday evening, SPU Alert texted and emailed students once again to inform them that classes before 11:00 a.m. on Tuesday would be canceled for the day, and that activities and classes that start after eleven would continue on schedule.
A second alert came on Tuesday morning, confirming the previous information to still be accurate.
After enjoying the day off and the late start, students returned to their regular schedules.