UScholars emphasizes leadership
by Nathan Davis (staff reporter) and Julia Battishill (News editor)
The Seattle Pacific University Honors Program, called University Scholars or UScholars, offers sequences of liberal arts based classes. These classes look more in depth at the classics, theology and science.
Sophomore John Goodhew joined UScholars in his first year, and described how to get into the program.
"You have to apply for the most part. They look at your transcripts, then they invite you to apply and write an essay," Goodhew described. However, some students have a different experience.
"I somehow didn't have to do that, they came to me and said, 'You're accepted if you want it,' and I wasn't the only one [who] that happened to."
Every year before the beginning of the academic year, SPU holds an event to introduce and recruit potential students into the UScholars program.
"The University gives out four full-tuition scholarships. They host two events with a hundred people total, but it's basically a glorified preview," Goodhew said. "When you go to that event they try to recruit you for UScholars, but the event isn't specific to the program."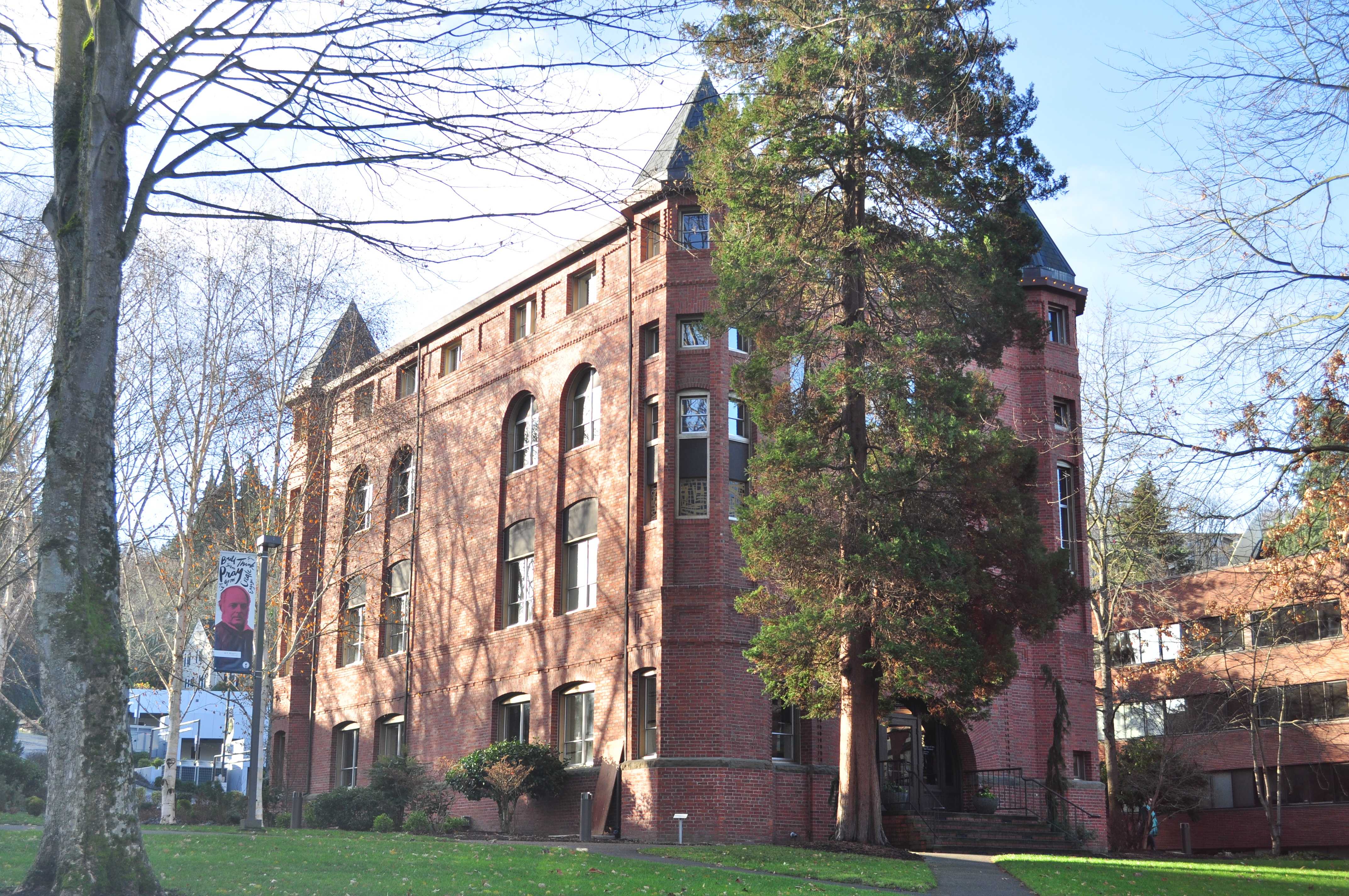 The university only accepts 40 students per class of incoming freshmen in UScholars each year, and that class stays together for all four years. However, not all 40 stay in the program for all four years.
"There is a 50 percent attrition rate, so usually classes are about 20 people graduating," Goodhew stated. He clarifies that not all of the students who drop out do so because of the difficulty of the classes, "It is an extra class per quarter, which might make it hard to fit in with other majors and minors, so there are a couple people who dropped out because they were trying to double major."
"It's a different class every quarter, some of them are tied together." Goodhew explained that each class is five credits, which each relate to each other across the liberal arts. "Each class is taught by two professors that alternate. For example, we had Classics taught by an English professor and a Classics professor."
Goodhew went on to note that many of the classes are taught by an English professor and another professor that is usually the head of the department the class is related to.
One such SPU English professor, Dr. Christine Chaney, is the director of the UScholars program. She states that she is very enthusiastic about the future of the program, and the changes coming about in this 2018-19 school year.
Notably, she said, the program is introducing a UScholars senate. It aims to encourage student leadership, participation, and ideas.
"Most honors programs really have strong student leadership. … We decided we really wanted to start focusing on growing student leadership [in UScholars]," Chaney explained.
While the program is introducing many different methods for student involvement, Chaney says the one that has had the most interest and success has been the senate. As director, she had been concerned with the lack of consistency in the student leadership in UScholars: while it was there, it was only sometimes full and thriving. At other times, few students would get involved.
She wanted to institute a system that would facilitate the level of commitment she saw in other honors programs. "The biggest thing is the honors senate … I decided to organize really more like an honors council," she explained.
Chaney knows that the students in the program do not necessarily have excess free-time and was intentional about making the position of senator strictly volunteer-only, no elections. Each class has two votes, no matter how many senators the class has
"Senate is advice and consent, so it's sort of an advisory to brainstorm ideas and take some leadership," Chaney said.
The senate will make it easier to divide dedicated students up into task forces, said Chaney, and the team is especially focused right now on the curriculum update that Senate is undergoing. However, retreats and other community-building aspects are on the table to be tackled.
"We're just starting! It's been fun and exciting to see how many people really want to jump in with good ideas," Chaney said, full of unmistakable enthusiasm.
The honors senate program has seen the most participation from first and second-year students, possibly due to the particularly rigorous schedules of upperclassmen in the program.
Senior year students in the UScholars program culminate their experience with a thesis paper that students will work on for the whole year, figuring out their topic during their junior year.
Goodhew shared his favorite parts of the UScholars experience and being a part of the community.
"The most fun part of UScholars is you get to take classes with the same people for four years, which is really nice."
However, with all of the fun and friendship that comes with UScholars, it should be expected that students are ready for intense class sequences.
"It's going to be intense," Goodhew reminds that the UScholars program is not for those who are just looking for a challenge. "There are some people who do it because they think it is the college version of AP classes. That's not really true. The classes are harder in some ways but not always. All college classes are harder than high school."
So while the UScholars program is challenging, prospective students can also expect to make great friends, get to know professors better, and learn from the past to change the future.