Music as point of connection
Interview with members of KSPU staff
Heidi Speck and Andrew Stez
Music is an outlet for many people trying to escape the hardships of everyday life, according to KSPU Station Manager Taylor Muñoz.
KSPU, Seattle Pacific University's student-operated radio station, provides students a way to escape.
"Ultimately we just want to serve as a creative outlet for our campus. Music is a way to decompress and get us through tough times, and also allows us to express ourselves," Muñoz said.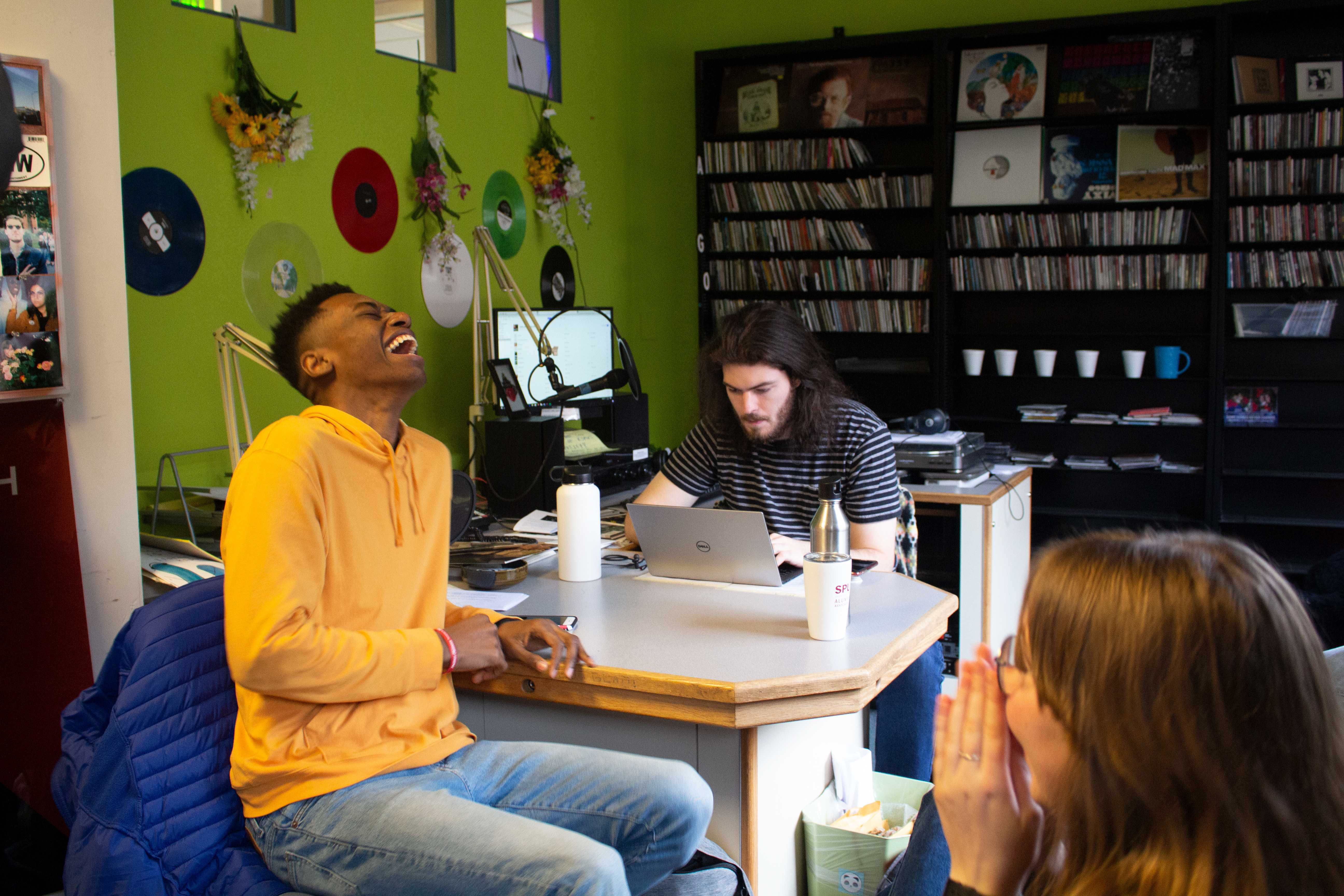 KSPU is one of the only campus platforms that any student can have a hand in what goes into the content, whether or not they are a staff member. Heidi Speck | The Falcon
KSPU is made up of six staff members, Muñoz, Events Coordinator Analyn Grasz, Publicist Sarah Dirckx, Media Manager Michael Miller, Broadcasting Manager Jack Wilsie and on staff DJ Isaiah Bradford.
"We have both students and faculty members doing DJ shows, which are weekly hourly slots in which they can play whatever music they desire," Muñoz said.
For those who want to get involved in KSPU, they can email [email protected] or visit KSPU's Broadcasting Manager on Tuesdays at 11 a.m. to sign up to be a DJ.
Different shows hosted by students as well as a stream of music put together by Wilsie. This stream can be listened to anytime on kspu.org.
KSPU also operates a blog called the Panda Munch, which allows students to write about music.
"Any student can literally write anything," Grasz said.
KSPU also hosts an event every quarter for students to come and listen to a variety of performers.
"Every fall quarter we hold Launch Party," Muñoz commented. "It used to be a solo event but for the past few years we've actually partnered up with Lingua, the school's art journal, for the event."
At their annual Launch Party this year, they had performers Claire Conway and Aurelio Valdez sing covers and original songs ranging a variety of topics from their deeply felt emotions to their identities as an individual.
In past winter quarters, KSPU has held an event called the Covers Concert, in which students can sign up ahead of time and perform covers of songs, according to Muñoz, but are considering a change for this year,
Muñoz said that KSPU's biggest event happens in spring quarter, their spring concert at Shapadooah.
Whether it is the annual Launch Party or KSPU's future plans, KSPU is trying to foster an environment where students can not only share their interest in music but become involved on campus.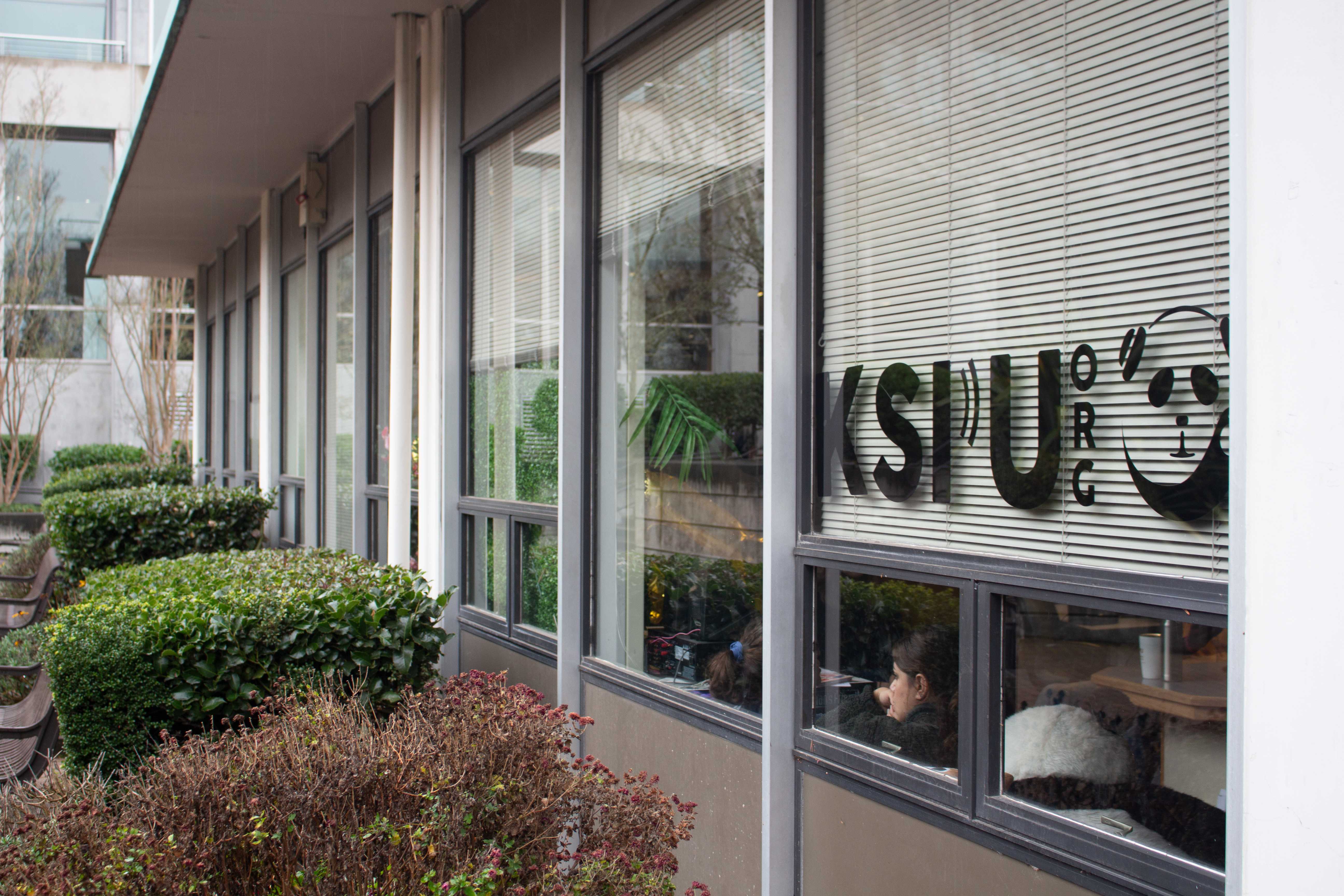 For instance, Muñoz shared how she got started with KSPU through the blog by writing reviews of albums and concerts. In the process, she became invested in KSPU, deciding to get involved as event coordinator and then became the current station manager.
"Being a music major of any kind is absolutely not a requirement to be a part of KSPU.
That's one of my favorite things about it, I myself am a journalism major," Muñoz continued. "We just want people to join that are enthusiastic about music in all of its genres and forms."
Muñoz also discussed how KSPU has brought her many new experiences she wouldn't have had without joining KSPU.
KSPU is a source for everyone on campus — a platform that everyone has access too — but also a way to connect to others through something universal.
"Everyone listens to music," Grasz said.
Taylor Munoz was a staff columnist for The Falcon in the fall of2018 and currently contributes on occasion.