The Falcons' gymnastics team gears up for a full season of meets and matchups.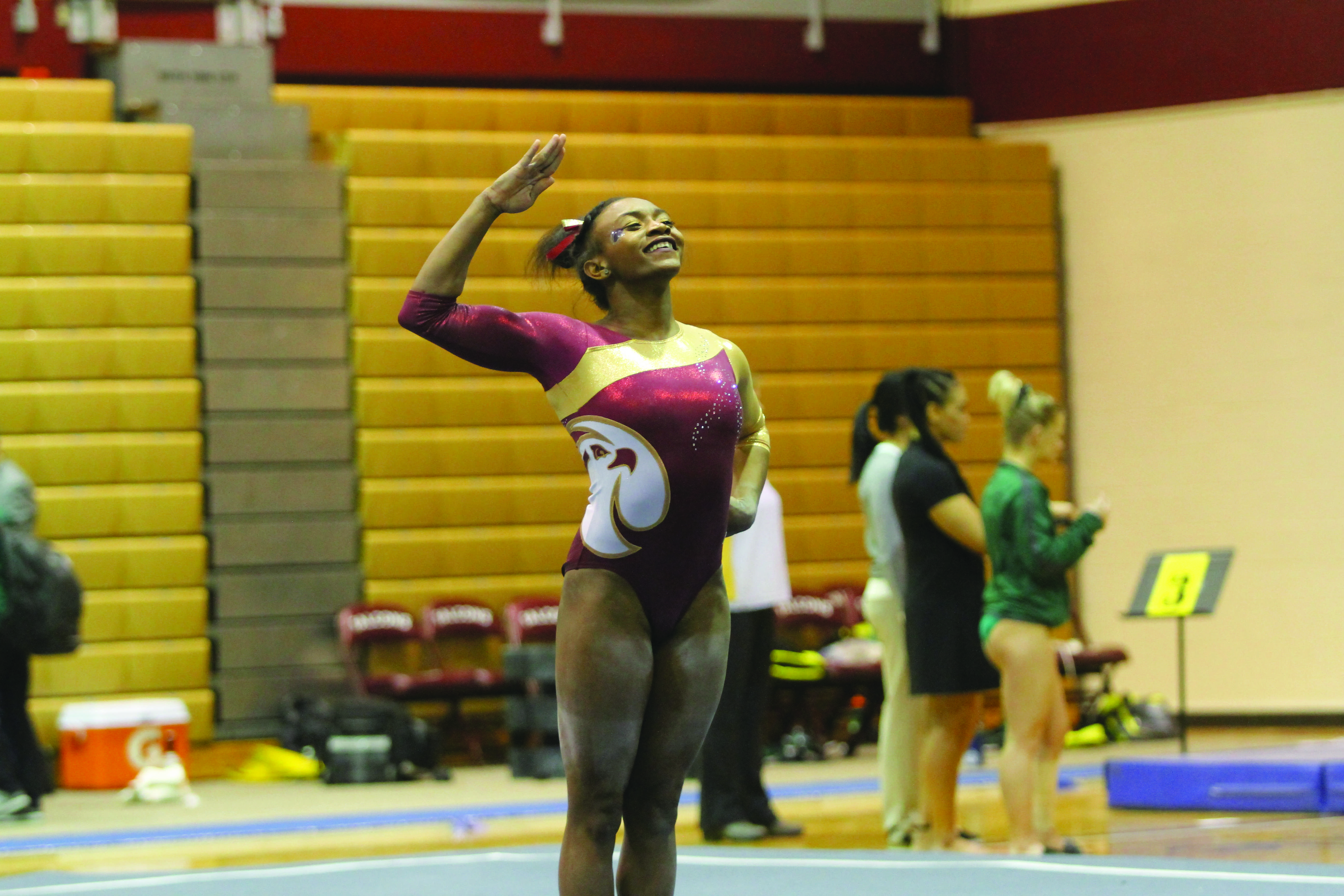 Starting Jan. 11, the Seattle Pacific University team will fly south for their season debut in Sacramento, California, to face off against Sacramento State University. Traveling to places like California for meets will become a regular thing this season for the Falcons, because six of their 11 regular season meets are away.
"I think they feel much more comfortable performing at home and the crowd is definitely better and supportive," head coach Laurel Tindall said about her team.
However, Tindall said not to worry because the team has plenty of talent, and is able to put up a good fight on the road. One of the All-American recipients on the team from last year's national competition is back this year, Darian Burns.
"I think Darian is doing well and will likely continue to compete as an all-around," Tindall said. Aside from Burns, "Freshman Ciello Magsanide is also great on bars and should do well there. Miyuki Matsune just missed beam finals last year, so she should be a top performer there again. Itzia San Roman does well on several events but is especially strong in beam and floor."
Last year during the meet with Sacramento State, the Falcons unfortunately fell short of beating the competition. In all the categories (all-around, bars, beam, floor and vault) the Falcons were only able to place a gymnast top-five in one of those, all-around. Burns was their bright spot.
Tindall wants to combat a possible early season slow start by scoring fast, early in the season. "We have trained well this fall with the goal of starting the season at a higher point. We really feel that we have to start with higher scores and then build from there to have a shot of making nationals as a team," she said.
Tindall's focus is on long term goals, primarily looking making the USA Gymnastics Collegiate Championships as a team instead of just a handful of individual athletes qualifying, which was the case last year.
Along with Tindall's change in goals , the team also has new personnel. Six new first-year girls have entered the ranks, Kayli Tran, Lilja Olafsdottir, Ciello Magsanide, Emma Lamping, Kayla Chan and Emily Anderson have all earned a spot on the Falcons squad.
Each one of these young Falcons has a chance to make their debut on Jan. 18 at 7 p.m. at the Royal Brougham Pavilion. The Falcons will go head to head with the UC Davis Aggies.
The last time those two teams met, SPU lost by a small margin. The Falcons had multiple different top five performances in the categories and gave UC Davis a run for their money. Along with a few other teammates posting top five performances Burns posted a top five performance in four of the five categories last season against UC Davis.
After the first home meet, the team will not host another meet until mid February, when the team will host three in a row in Royal Brougham.