Music used for social activism
Tate uses artistic talent for change
Swimming in Afro-Colombian music, Diamond Tate was unable to prevent herself from dancing, despite her naturally reserved demeanor.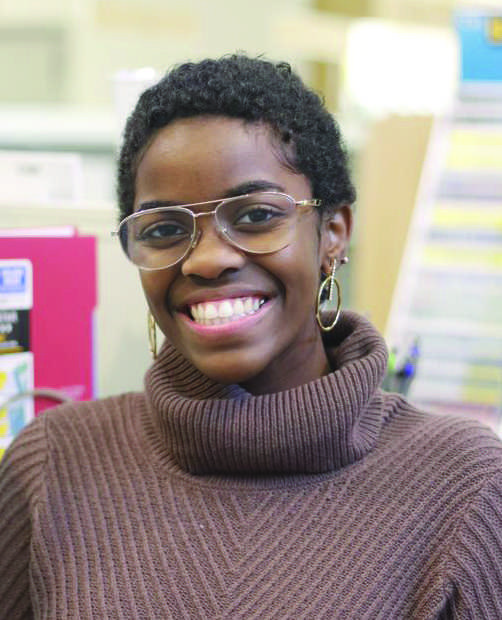 Spending three weeks of her summer on an international engagement and reconciliation trip to Colombia with the John Perkins Center, Diamond Tate saw the culmination of her love for culture, feeding the hunger-pangs of her passion.
A sophomore studying social justice and cultural studies, Tate is not only a driven student and talented musician, but also a passionate activist with big dreams, as well as practical plans, for the future.
"Diamond is, in many ways, the perfect representation of who this track was designed for," wrote Dr. Yelena Bailey in an email regarding the arts for social change track of the social justice and cultural studies major.
After growing up in the affirming arms of a black church, school and neighborhood, Tate moved to a predominately white fine-arts middle school where she was first introduced to the exclusive standards of beauty enforced in the media, as well as her classmates.
"I didn't understand yet the necessity of [having a supportive community]. I mean, I definitely understood it on a human level … but I didn't really understand it on a racial level," Tate said in an interview.
For the first time, she had to confront existing in a space in which being black made her different and therefore disqualified her from the accepted image of beauty.
Desiring to fit in, a survival mechanism used by all teenagers, Tate attempted to "separate [herself] from being black" which, according to Tate, "isn't a thing, but I tried it."
Breeding low self-esteem, it was not until her junior and senior year of high school that Tate recognized the damaging effects of internalizing these selective standards. Thus, she decided to reclaim her identity as a black woman — and the way in which she went about this was extremely formative.
Taking advantage of the new major, Diamond has married her passions within the arts for social change track which, according to Bailey, "is designed to help students put their understanding of the relationship between artistic expression, culture and ideology into praxis."
"On one hand, it helps nurture a passion for, and commitment to, the arts and humanities, something our society is lacking right now. On the other hand, it acknowledges the fact that one can make both a change and a living through the arts."
Expressing her belief that "activism means something different for everyone," Tate listed her heroes — Beyonce, Chance the Rapper and Kendrick Lamar — musicians who employ their art to speak out against, and therefore fight, oppression.
Tate discovered some of these artists and their music during her research for her senior-year capstone project in high school, in which she chose to learn about the history of African-American culture through reading literature, watching documentaries and listening to music.
"I just fell in love with my culture and with myself," said Tate, who now takes pride in being black and is an event coordinator of the Seattle Pacific University's Black Student Union.
A singer herself, Tate refers to her adaptation of the flexible major as "music for social activism," and she views music as a unique agent for giving a voice to those who are too often silenced.
"Music is special because it doesn't matter what your background is, because music can connect you," Tate said, explaining the truth behind the cliche "music is a universal language."
With the sociological, historical and artistic lens she is cultivating within the social justice and cultural studies major, Tate has many avenues through which she is is inspired to, and capable of, pursuing social change.
"Really, the world is hers. All I know for sure is that she is going to succeed," said Bailey, who envisions a future for Tate invested in either super-stardom or in "building a community engagement organization that focuses on the arts and education."
As of rnow, Tate is the Catalyst Ministry Programmer and is in charge of inviting artists to perform at this year's Multicultural Night of Worship, a showcase of cultural diversity within the Christian faith.
It is also Tate's hope to return to her community in Stop Six, Fort Worth, Texas, to use her own education to advocate for "her people."
"My dream is, well I have a few dreams, but one of them is to be able to drive around in my neighborhood and be able to see changes like, a quite literal one is to see a grocery store in my neighborhood," Tate said.
"I just want to see my community to thrive."
Art is a powerful tool.
As a believer in this power, Tate does not take the responsibility of being an artist lightly, embodying the quote from Civil Rights era musician Nina Simone, "You can't help it. An artist's duty, as far as I'm concerned, is to reflect the times."