Art comes in many different mediums. For Seattle Pacific University's dance team, art is created through the skillful movements of bodies.
Coming from a wide variety of different backgrounds, SPU's dance team is made up of six unique students who bring their individual flare to each routine. Performing at home basketball games and competing in local dance competitions, these ladies work hard all year to create beautiful pieces of art.
"Dance is a form of art that is an expression of the soul," co-captain Kenesha Mistry said. "It's about the way feel and the way you connect to the music and how you want to move your body. It's a performance kind of sport, you want to show your talent and how you can create a story through that."
SPU's dance team is not a fully funded sports team here at SPU; they are self-run and self-taught. The co-captains of the team, Mistry and Jennifer Havens, combine their various dance backgrounds to choreograph each routine.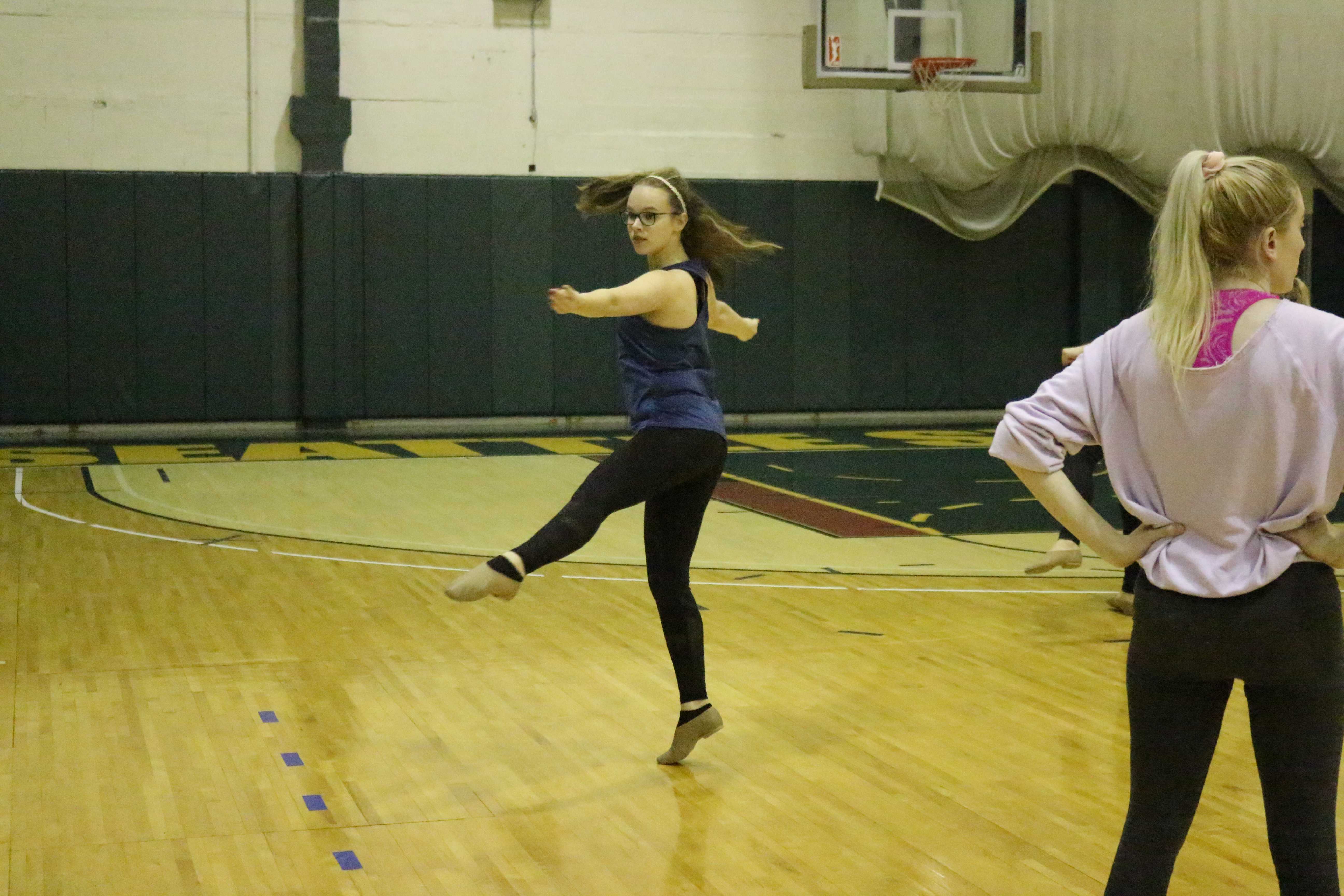 Mistry is a junior here at SPU. Growing up, she learned and performed several different dance forms, from cheerleading to hip-hop, as well as other contemporary styles.
Havens is a sophomore here at SPU. Much like Mistry, Havens comes from a background in contemporary dance, drill and ballet.
"Kenesha and I, we are just a power team," Havens said. "A lot of people might not see it because I am very abrasive and she is very kind. But we balance each other out with our dance styles and teaching styles. We are both very passionate about dance, we just want to see the team succeed."
As co-captains, Mistry and Havens spend time creating intricate routines that incorporate different kinds of genres.
They set themselves apart from other dance teams by combining classic styles and modern aspects to create one of a kind performances.
One thing SPU's dance team strives to do is make sure that they never repeat a routine. Every time they perform, they want to make sure they are giving their audience something new and showing of their diversity.
"We are a well-rounded group of dancers," Mistry said. "We come from many different diverse backgrounds all styles of dance, gymnastics and acro. We are very passionate team and are proud to represent our school."
When it comes to practices, the girls spend hours a week going over their routines making sure every move is perfect and each routine is ready to be performed. Just like true artist, they focus on every little detail to make sure they are presenting their best work.
They rely on team work and feedback from each other.
They allow each member of the team to voice their thoughts knowing that whatever they say is to help better the team.
One thing they like to do at the end of each run-through is say what they did best and what part of the routine needs work.
This allows each team member to know what they need to work on to help make the routine flow better.
"Our goal is to not repeat a routine during basketball season," Havens explained. "It's better for the audience because the same group of the people tend to attend the games and we want to keep it fresh and new for them."
Overall SPU's dance team works hard every day to bring their best work in front of different audiences. You can catch them in action at home basketball games.
This week they'll be performing at the girls' basketball game on Nov. 25. Catch their '80s themed performance during halftime.
The dance team has been competing in local competitions and entertaining at SPU sporting events since at least the 1990s, however there is no specific establishment date.
Many first place and top five prizes have been achieved by the dance team. Their most recent first place prize was a season ending competition in late April of 2017 where the team grabbed the No. 1 spot in a hip hop style dance routine.
The dance team holds tryouts toward the beginning of the academic school year with the details listed on their Facebook page. Anyone who is willing is allowed to sign up and snag a spot at tryouts.