UK band livens, excites Seattle
Boston Manor uses powerful lyrics, beats
by McKinley Friesen
Staff Reporter
On the Saturday night before Halloween, people dressed up in their best costumes and partook in Halloween festivities, but for true Seattle rockers, it was a perfect night to see Boston Manor perform.
Boston Manor is a pop-punk band from England who is currently on a U.S. tour with the band Have Mercy. They are performing their newest and first full-length album, called "Be Nothing."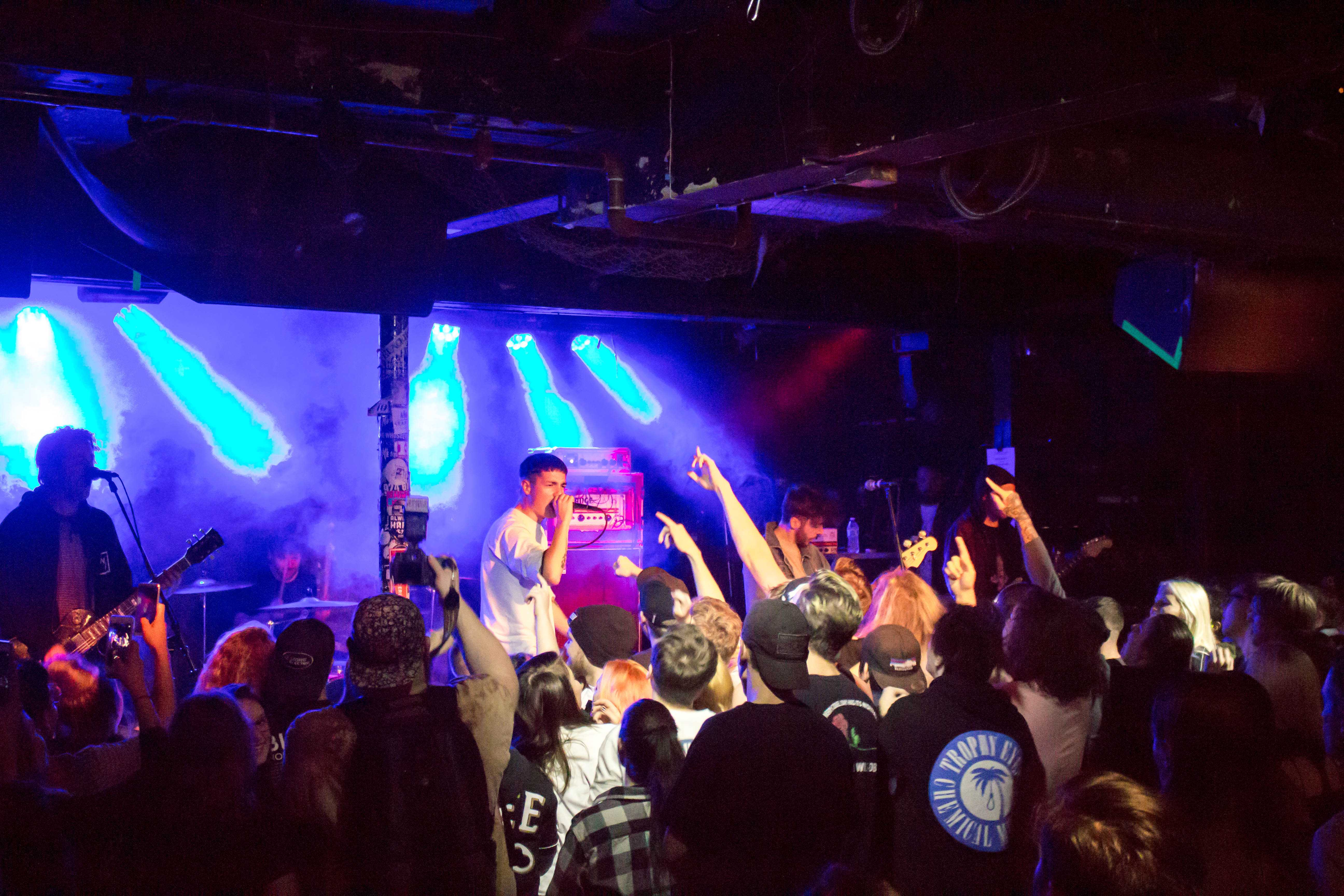 Released in 2016, the album has received rave reviews and includes hits "Lead Feet" and "Laika."
The setlist for the night included Marrowstone, A Will Away, Can't Swim and Boston Manor as the last band before Have Mercy. Boston Manor needed no warm up time; as soon as they hit the stage, they knew what they were doing.
The mood in the room instantly lifted once the band started playing. The audience was hooked and sang along to the songs. People even began to crowd surf, which Boston Manor enjoyed watching, telling the audience to "have fun and enjoy the music."
A mosh pit quickly formed and was a perfect demonstration of how much the members of Seattle's punk music scene enjoy seeing their favorite bands perform live.
The atmosphere of El Corazon fit the band perfectly with the audience's close proximity to the stage. Even with this, Boston Manor's lead singer Henry Cox told the audience to step forward so that they would be closer to the band.
Along with this, the darkened lights and atmosphere in the building complimented the emotionally intense lyrics being sung by Cox.
The rest of the ensemble includes Dan Cunniff on bass, Mike Cunniff and Ash Wilson on guitar and Jordan Pugh on drums. The members hail from Blackpool, England and are signed to Pure Noise Records.
Boston Manor has been on an American tour with Have Mercy since Oct. 6, and will go until Nov. 12, visiting Chicago, Philadelphia and New York City. After the US tour, Boston Manor will be joining Kerrang! on tour in The U.K. and Ireland from Dec. 5 through Dec. 12.
The concert was enjoyable and seemed to fit in well with the musical aesthetic of Seattle.
Boston Manor's work beautifully combines emotional lyrics with strong drum beats and guitar riffs to create an unforgettable performance.
Their album, along with their other EPs, is available on most streaming services for downloading.