Lucena bounces back
'God is good all the time'
"I should have died of smoke inhalation, I should have died when the fire flashed over me, but God saw fit to spare me."
Michelle Lucena, one of Seattle Pacific University's newest food service employees at Gwinn Commons, describes what it was like when her apartment went up in flames on Oct. 13.
When she realized the fire was too big to put out, she escaped from her room, banging on the neighbor's doors to tell them to get out of the complex.
"The minute I got out, I started praying that God would help me get every single body out of that building alive and well, and that he would somehow miraculously contain that fire…He did."
Lucena remembers the fire chief commenting that he had never seen a fire like this, that the entire building should have gone up in five minutes, and that whoever she was praying to certainly heard her.
Miraculously, only Lucena's apartment suffered severe harm, and there were no casualties. Even in the midst of such catastrophic loss, Lucena still pours out love to the students of SPU.
"Out of everything that I've had stripped away I'm really glad I'm still [at SPU]," she said.
"I really feel like if I hadn't have been here and had all of your prayers and cares lifting me up and carrying me along things would have gone very differently," Lucena explained.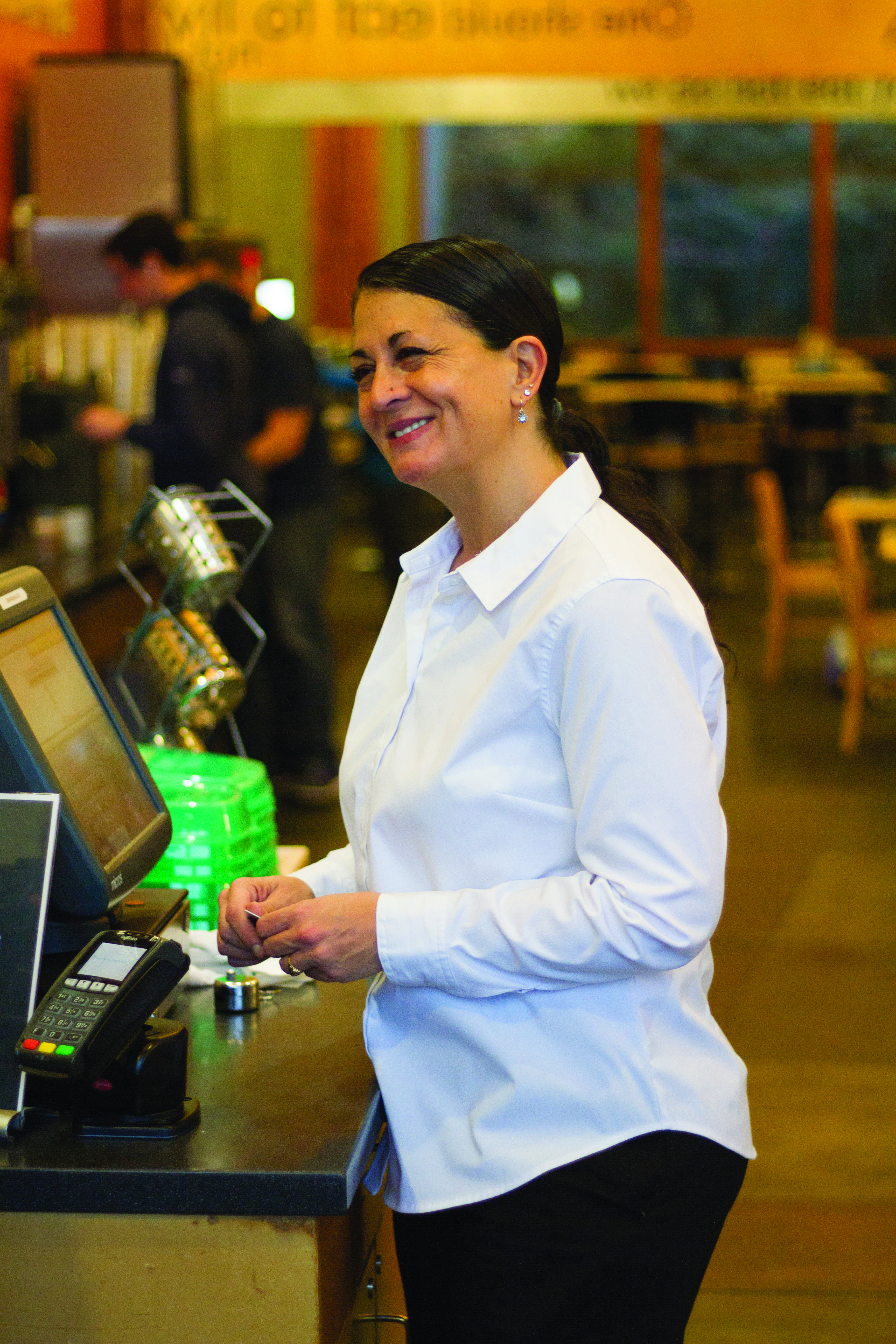 All of the love that Lucena has given to the students of SPU has come full circle.
Kaylee Mitchell, a first-year student at SPU, has started a GoFundMe in order to raise funds for Lucena.
"Michelle is just a really nice person, and … she just always has a bright smile," Mitchell commented.
After hearing about the fire, Mitchell's first thought was action.
In that spirit, the GoFundMe was set up, receiving $1,000 in the first few days. Although it has only been a month since the tragedy, Lucena has returned to work and is looking to use her experience to help others.
"God is in all this, and that is why I can say I am blessed. That's why I can say God is good all the time, and I mean that."
Aware of the GoFundMe, she said, "Thank you does not come close. I wish there were words to express how grateful I am for all of you loving on me in the darkest season of my life. I love each and every one of you. I feel so blessed to be a small part of your life, and you are the biggest part of my life."
To support Lucena, donate to the GoFundMe at:
https://www.gofundme.com/prayer-and-care-for-michelle
For a video of the apartment fire, go to:
https://www.youtube.com/watch?v=jLsesaJ24SI