Emma Seely creates home for students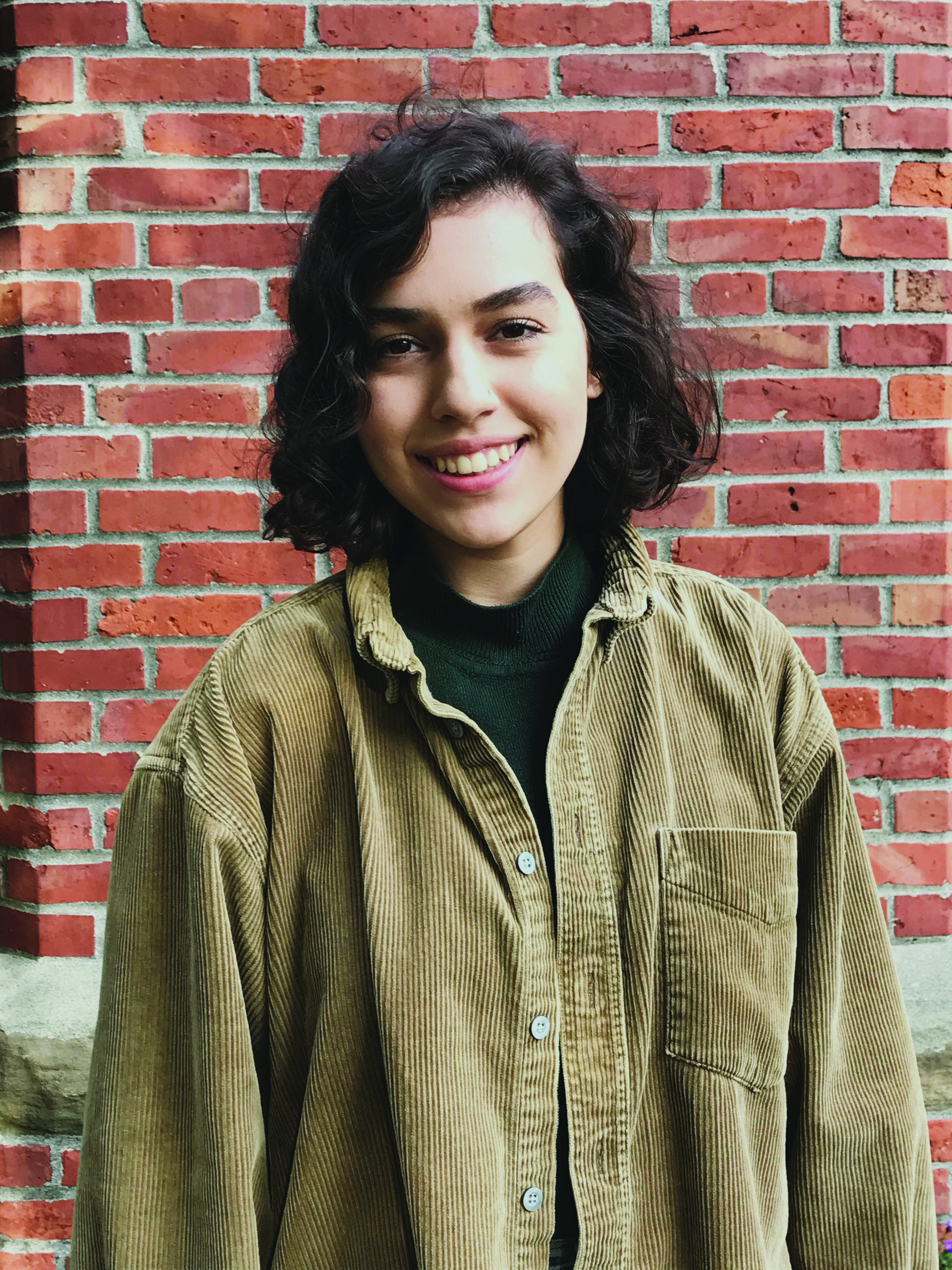 Dancing through the leaves outside, sunlight speckled Emma Seely's face and glinted off of their highlighted cheeks whenever the wind blew. The soft glow matched their gentle warmth, yet only alluded to the bright passion which drove their every word.
A second-year student studying social justice and cultural studies and sociology, Seely is this year's president of Haven, Seattle Pacific University's club for LGBTQ+ students and allies.
"Just existing and being out on campus puts you in this political position whether you like it or not," Seely noted.
"I think taking advantage of that and saying, 'Hey, let's make as much of a difference as we can,' is smart and important."
Seely was a Haven member before they were an SPU student, and they are a person who refuses to settle and considers it a responsibility of theirs to make SPU feel like home for LGBTQ+ students.
When they were originally admitted to SPU, Seely noticed some concerning language, or lack thereof, in the university's list of Academic Policies and Procedures.
"It's definitely challenging to be on a campus where you feel like the leadership doesn't want you here or doesn't accept you, or at least isn't going to give you the support you need," Seely said.
Coming from a conservative, evangelical upbringing, Seely was already uncomfortable with the parameters for college applications that their parents established, fearing the likelihood of transitioning from one unsupportive space into yet another.
After deciding SPU was the best of the available options, Seely described having a "panic attack" upon reading SPU's Non-Discrimination Policy online.
More details on the descrimination policy can be found in "Senate 11/5" in the News section in thefalcon.seapacmedia.com.
The SPU website glared back at Seely in apathy, seeming to promise them a college experience characterized by isolation and insecurity.
Seely, however, refused to accept this.
Before even stepping foot on campus, Seely actively sought out and asserted their place at SPU through contact with the previous Haven president, Bryan Pfau, who confirmed that there was a community who would be waiting with open arms when they arrived.
Although Pfau did mention that Haven still had a lot of work ahead of it, Seely was encouraged by the mission of the club. Meanwhile, they were unaware that they would soon be spearheading these initiatives themselves.
While nervous at first, Seely feels that they fit the role of president and is enthusiastic about the club's goals this year.
The first of these goals is community.
According to Seely, Haven is first and foremost a safe and accepting space in which LGBTQ+ students can meet and develop relationships with other swho have similar experiences.
"You get to be with people who understand what you have been through and know who you are and love and accept you for that and not despite of it. … We get to have a space where we are the normal ones, a space where we can just take a deep breath," Seely said, smiling.
Reflecting on some of the meetings from last year, Seely recounted a favorite moment of their's during which members gathered for a simple night of making art, listening to music and hanging out together.
"It sounds kind of not that important, but just being in a space where you know no one is going to be discriminating against you and no one is going to be attacking you for anything and where you just get to relax with people, I really enjoyed those events we had," Seely said.
Seely is especially passionate about the education element of the club, incorporating LGBTQ+ history and pop-culture into every meeting and coordinating special events with guest speakers in order to help inform their fellow students.
Seely emphasizes the importance of education and awareness for incoming students, saying that "So much has happened in the past 50 years and I didn't get taught that in school and if I did in was in very negative ways … and also present day issues too there's a ton going on."
Haven's final goal this year is activism.
Seely stressed that being an activist is an optional role for Haven members to assume, but for themselves personally, activism is not an option.
Through creating positive spaces for and educating their community, Seely is an activist who insists that LGBTQ+ students belong at SPU, even when the official language suggests otherwise.
Indeed, the university's policies that discouraged Seely in the beginning have remained unchanged.
But so has Seely's determination, and Haven expects to make significant progress this year, and hopes that no more prospective students will wonder whether or not SPU's policy of tolerance and profession of Christian love applies to them.
In the meantime, Seely personally ensures that Haven provides a system of support no matter the opposition.
"It is so important for students to know that they are going to be supported here and not just by people who are in their community but by the whole school in words and in actions with actual resources."
Correction, Nov. 14: In the sentence "While nervous at first, Seely feels that they fit the role of president and is enthusiastic about the club's goals this year," a "she" was changed to a they.