Imagine that in the reaches of the universe, underneath a dusty atmosphere and beneath the blanket of a thick forest, there were gems of high value waiting to be harvested from the soil. Imagine a teenage daughter and her father, alien to the planet, landing their ship to unearth the riches. Imagine also other aliens on the planet who want the ore, who are willing to kill to get it.
Then, imagine all of that taking place within Washington's Hoh Rain Forest.
"It's just a frontier environment. There's no government. These are blue collar people out there on their own," said Zeek Earl, one of two directors for the film.
"Prospect" captures the essence of an original western film blended with elements of sci-fi. Its Seattle debut at Regal Meridian 16 downtown took place on Nov. 9, a showing at which much of the film and production crew were present in celebration of its success.
Creating the story was no easy feat.
The project, according to co-director Chris Caldwell, was one that spanned over several years, including the scriptwriting process, financing, filming and more.
"It took three years to get the movie financed," Earl said. "But every time something didn't work out, we'd try to make our plan better."
For the two SPU English majors who became filmmakers, filming this particular story provided opportunity for creative direction and to turn local land into foreign fauna.
"'Prospect' very much was born out of the location," Caldwell said. "It was born out of our experiences in the Hoh Rain Forest."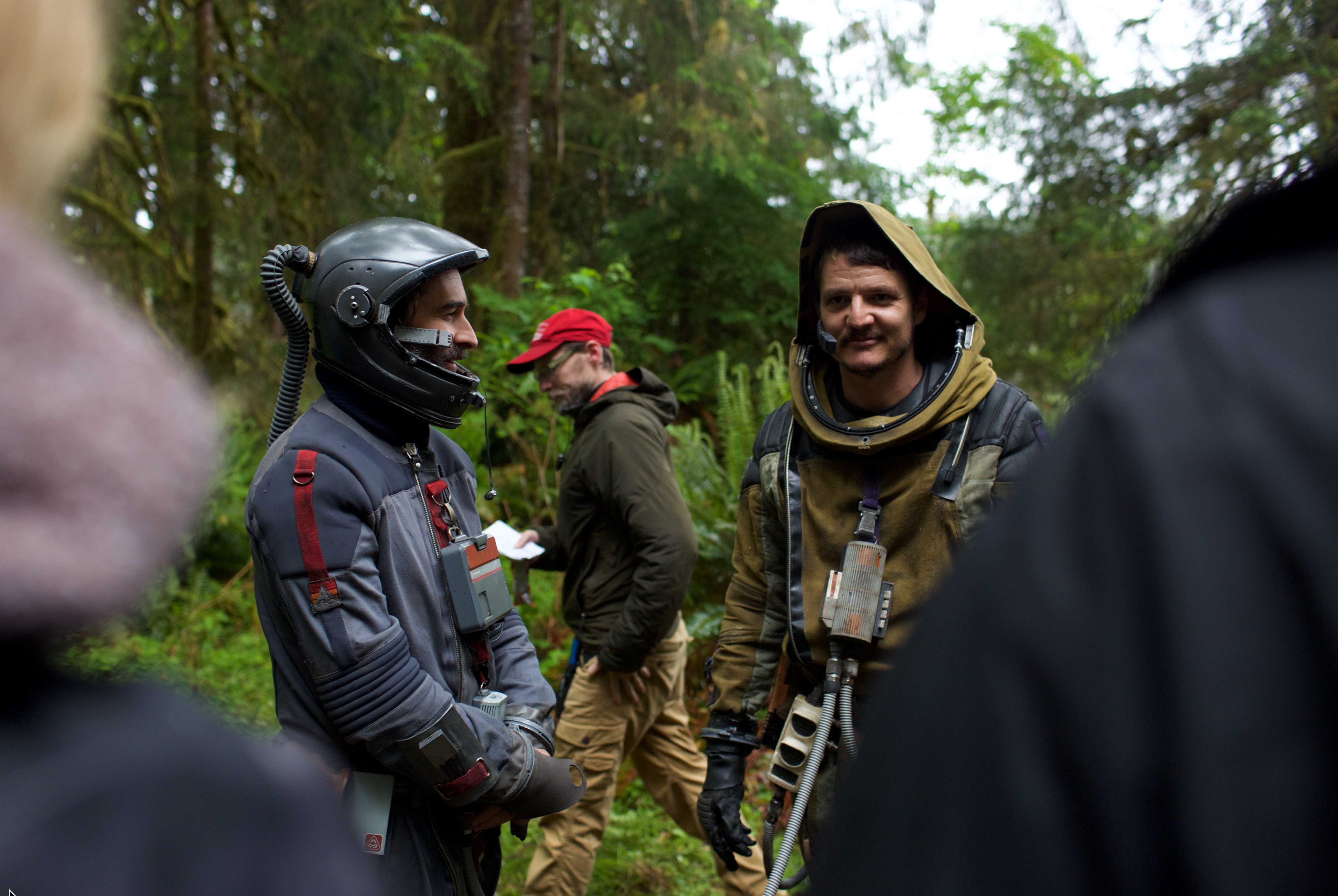 Like other short films the duo has worked on, all filming for "Prospect" took place in Washington — part near Forks, in the Hoh Rain Forest, and part in Fremont, where the team designed spaceships and other necessities to give the movie an authentic, handmade feel.
The feature was not always the one hour and forty minute adventure it is now. Its basic storyline was first revealed through a short film of the same title, shown at the South by Southwest Film Festival in 2014, where it quickly gained popularity among sci-fi fans.
Earl and Caldwell later began developing what is now the cinematic piece that showed in theaters last week.
"When it came time to write the feature, we essentially started from scratch," Caldwell said. "While we definitely intended the short to be a proof of concept for the feature, it was very much focused on establishing the world."
In its latest form, "Prospect" is the duo's first full-length feature and has so far been nominated for three awards in addition to having won the SXSW Adam Yauch Hörnblowér Award.
Brice Budke, one of the producers of the film, gave his input about working on the project and with the directors at their production company, Shep Films. Also an SPU graduate, he has worked along Earl and Caldwell for several years, and claims them as friends.
"It feels like it was worth it," Budke said.
The team hopes to continue working in the film industry in the northwest.
Budke said, "We'll see where it leads, but it feels like it will lead to good places."
On the night of the Seattle debut of "Prospect," when asked if they would do something like this again, Earl and Caldwell laughed.
"I hope so," said Earl.
"Prospect" began playing in theaters on Nov. 2.